]()
            It's all down hill from here. Or at least most of the Patriots rookies would like to think so. While they still have a long way to go before they will hit the field in August for preseason NFL football, the Patriots 10 draft picks and 15 rookie free agents put their first NFL practice behind them on Friday as the team completed the first two sessions of a three-day rookie mini camp at Gillette Stadium.  

Ty Warren and the rest of the Patriots draft picks, along with 15 rookie free agents, five unsigned players with tryouts and a few roster veterans took part in two relatively short, contact-free practices on a beautiful sunny day in Foxborough. While Patriots Head Coach Bill Belichick and the entire coaching looked on the young players took part in various agility and position drills before doing segments of group and special teams work. While anything but an overly long or difficult practicing setting, the two sessions are the first baby steps in the players' transitions from college to the NFL.
"Mainly what we want to try to do is to evaluate the players and get an idea of where they're at and where some of the skills are, what things we can get them to work on in the next couple of weeks when they're back home or back at school wherever they're going to be prior to the May 16th date when we can bring them all back here on more of a full-time basis," Belichick said. "Also, at the same time, we try to get them going on our plays, our system, our terminology [and] try to give them some on the field application here in the next couple of days but also some information that they can apply and study in the interim while they're going. We'll try to get them caught up as much as possible and try to bring them up to speed. We know they have a lot of catching up to do but we're going try to start gaining ground on it as of today."
One of the rookie free agents on the field Friday morning was former Brown all-everything wide receiver Chas Gessner. Unfortunately for the prolific I-AA pass catcher, his day was short lived as he pulled up lame in a one-on-one pass catching drill in which he was matched up with fourth-round pick Asante Samuel. Samuel also appeared to slightly injure himself on the play, and both players were held out from competing in the afternoon session.
Although he has yet to see much from Gessner in person, Belichick still had good things to say about the 6-4, 214-pound wide out.
"He's big and he's smart," Belichick said at his mid-day press conference. "He's been very productive at Brown. You can put on pretty much any game and you can see him catching a ton of passes, short, medium, deep. He's got good size, a good red area receiver, and real good hands. He's big, he's productive and how that would translate in the competition and the coverages that the NFL plays right up to the Ivy League coverages, we'll just have to see that. Compared to a guy like [former Brown and Patriots receiver] Sean Morey, he's a different type of receiver than Sean. Obviously the same school and level of competition and all of that, but just brings a different set of skills. We'll see how those match up against this competition."
For his part, Gessner said it felt good to get on an NFL field and doesn't believe the leg injury will be much of an issue.
"It's my leg," Gessner said in the New England locker room between sessions. "Just getting treatment and should be out there as soon as I can.
"It was good to get out there and play some football. That's what we've been training for forever. It's time to just play football. It's a good feeling to get out there though. I am just going to do everything I can to make this team."
And while the Patriots did not address the running back position in the draft last weekend, they did have a number of players in action carrying the ball on the practice field including second-year back Antwoine Womack. After missing his entire rookie season while recovering from an ACL injury suffered in a college bowl game, Womack is fully healthy and ready to compete for a job in what will essentially be his rookie year.
"It just felt good to be out there," Womack said. "I haven't been out there in so long. It just felt good. It was an honor to be out there and I am just thankful that the organization gave me a chance, drafted me last year and let me watch."
Womack also said that it was good to finally be putting to use and enacting the plays that he has spent the last year studying.
"It is real big because last year I didn't really rep. There is a difference between reading the plays in the book and repping them. You can read the plays in the book all you want to but when you get on the field and rep them and the quarterback tells you them it is kind of awkward. But repping the plays and hearing the quarterback saying them is different than standing back and listening to the coach say them to you. You have to do it and it is real big."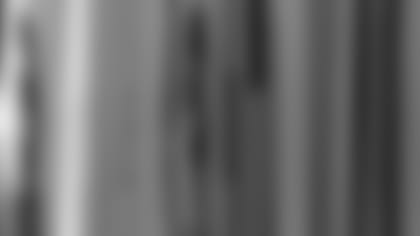 ]()
            Interestingly, Womack spent a great deal of his practice time on Friday lined up in the fullback position. A former 1,000-yard rusher at Virginia, Womack is expected to compete for a job as a tailback, but can only increase his value by showing position versatility behind expected starting fullback Fred McCrary.  

"Antwoine works out at fullback and if he's not the starting halfback then he would certainly, or somebody whether it's him or somebody else, is going to need to be a swing back for us," Belichick said. "It's not going to be Kevin Faulk, we know that. Antwoine is a bigger back. Maybe he could have some versatility in terms of playing halfback and fullback, and see what we've got in the kicking game. To me, the encouraging things is just having Antwoine back out on the field and letting him take some reps and work on his skills. If in the end, he ends up being the starting halfback or getting a lot of playing time at halfback then maybe he won't play fullback. If he doesn't, then maybe that's an opportunity earn a spot on the roster, earn some playing time and combine it with his other skills and have some versatility there between halfback, fullback and special teams. I can't answer the question, but we are trying to keep our option open on that one."
Aside from Womack, the other veterans attending the practices were defensive tackle Ken Kocher and offensive tackle Matt Knutson. Kocher took part in the drills with the defensive rookies, while Knutson observed the offensive linemen while wearing a protective medical boot on his left foot. … The five players in camp for tryouts are Williams College defensive back Scott Farley, Fresno State offensive lineman Joe Schey, South Carolina State running back Derek Watson, former San Diego Chargers and Oklahoma running back Jermaine Fazande and former New York Giants, Carolina Panthers and Ohio State running back Joe Montgomery. … Sixth-round pick Kliff Kingsbury is the only quarterback in camp and threw all the passes on Friday. "It's good to get all the reps," Kingsbury said. "Because the more reps you get the more comfortable you feel. So I am fortunate to have that." … Gessner, Samuel and second-round pick Bethel Johnson all sat out the afternoon session. Johnson tightened up during a bag drill early in the morning session and did little else the rest of the day