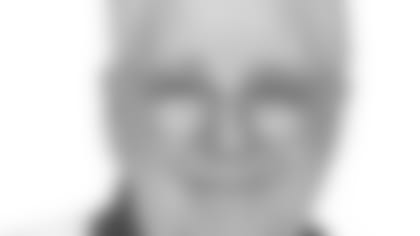 Francis Joseph "Bucko" Kilroy**, age 86, a former New England Patriots general manager, died Tuesday, July 10, 2007 at Caritas Norwood Hospital. He was the son of the late Francis J. and Agnes (Sheehan) Kilroy.
Bucko was born in Philadelphia on May 30, 1921 and was a graduate of North Catholic High School in Philadelphia. After High School he proudly served his country in the Merchant Marines during WWII. He was a graduate of Temple University in Philadelphia. Bucko and his wife Jane (Pirie) were married in Oklahoma on March 6, 1972. They have been Foxboro residents for the past 37 years.
Bucko began his playing career in 1943 with the wartime combined team of the Eagles and Steelers. He was a six time All-Pro guard for the Philadelphia Eagles during a 13 season playing career during the 1940s and 50s.
After his playing career he worked in player personnel and scouting for the Philadelphia Eagles, Washington Redskins and Dallas Cowboys. He was also one of the founders of the National Football Scouting Combine. He was the Patriots general manager from 1979 to 1982 and vice-president from 1983 to 1993. He has been a scouting consultant for New England for the past 13 years.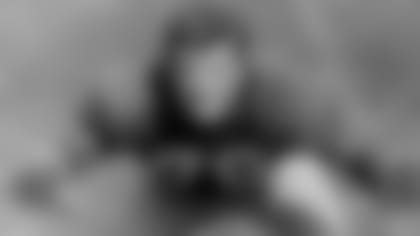 Bucko was the beloved husband of Jane (Pirie) Kilroy. Loving father of Patricia Bojanowski of NJ, Bernardette Shipley of AZ, Karen Michael of VA, Dorothy Bonner of PA, Gregory Kilroy of PA, Elizabeth Kilroy of GA and Mary Katherine Kilroy of Foxboro and the late Francis, Joseph and John Kilroy. Brother of Suzanne King of PA, Joseph Kilroy of NJ and Mary Pogash of PA and the late William Kilroy. He was also survived by many grandchildren and many great grandchildren.
Relatives and friends are kindly invited to attend calling hours on Monday, July 16, from 2-4 p.m. and 7-9 p.m. at the Roberts and Sons Funeral Home 30 South Street in Foxboro. A Funeral Mass will be celebrated on Tuesday, July 17, at 9 a.m. at St. Mary's Church, Carpenter Street, Foxboro. To light a candle in Bucko's memory please visit the funeral home's web site at www.robertsandsonsfuneral.com. For additional information please contact Roberts and Sons Funeral Home at 508-543-5471.
Donations in Bucko's memory may be made to St. Mary's Church, 83 Central St. Foxboro, MA 02035.