Detroit Lions running back Tatum Bell. Photo by Getty Images.


The way New England throws the ball with such frequency, it's sometimes easy to forget that the team can run usually the ball effectively when it so chooses.
Early last season, the Patriots had a balanced offensive attack, throwing nearly as often as they ran, with RBs Laurence Maroney and Sammy Morris sharing carries and gaining nearly 150 yards per game total. Third-down specialist Kevin Faulk started several games in the Pats' wide-open passing attack, and fullbacks Heath Evans and Kyle Eckel even got their share of carries and touchdowns.
But as head coach Bill Belichick is wont to say, there's always room for improvement.
So, who might the team target in free agency? Well, they can rule out former San Diego Charger backup tailback Michael Turner, perhaps the most highly-coveted back this offseason. He signed with the Atlanta Falcons not long after the signing period began. And Dallas' Julius Jones inked a deal with Seattle this past weekend.
As for fullbacks, the Jets picked up Tony Richardson, who's entering his 13th pro season, while the Jaguars last month re-signed Greg Jones to one of the largest contracts ever given a blocking back. Eagles FB Thomas Tapeh also jumped ship, signing with the Vikings.
If the Patriots are planning to bring in any new talent at running back, here are some of the best available players left on the market.
(Players listed alphabetically)
Tatum Bell, *Detroit
*Bell's only season with the Lions (2007) was abysmal for a player who gained 2,000 yards combined in his previous two years in Denver. He only appeared in Detroit's first five games last year, after former starter Kevin Jones reemerged from injury. At only 26, Bell still has plenty of mileage left and enough talent to warrant a look from any team in need of a backfield upgrade.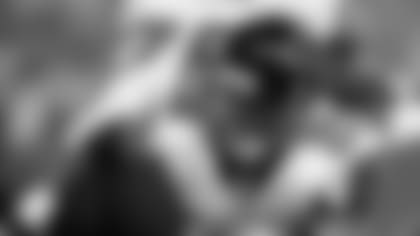 Warrick Dunn**, *Atlanta
*Cut by the Falcons a week ago, the diminutive Dunn (5-9, 187) has nonetheless been an every-down back since he came into the NFL more than a decade ago. He likely wouldn't be asked to carry the whole load here in New England, but with his skill and experience, don't be surprised if Belichick and his staff can find a way to work him into the already talented Patriots backfield.
Travis Minor, St. Louis
Minor is a slightly bigger version of Dunn, for whom Minor took over at Florida State. But unlike Dunn, Minor has never been an every-down back in the pros. His role in Miami and last year with the Rams has been more like that of Faulk's with the Patriots. And with Faulk on the downside of his career, brining in Minor could worth considering.
Dan Kreider, Pittsburgh
Kreider has started 66 games for Pittsburgh in his eight NFL seasons, all with the Steelers. At 5-11, 255, he's nearly identical in size to Evans and only slightly older. The Patriots seem pleased with Evans' performance on offense and special teams, but Kreider's presence could make the competition at fullback interesting.
Cecil Sapp, Denver
The former Colorado State product had the best season of his five-year career in '07, starting eight games for Denver and scoring a pair of touchdowns.
Kris Wilson, Kansas City
The next touchdown Wilson scores will be the first of his NFL career. But the Chiefs saw something they liked in Wilson to start him 22 times over the past two seasons. He's young (26) and, at 6-2, 251, would be the biggest player in New England's backfield.