Tampa Bay Buccaneers tight end Anthony Becht. AP Photo.


Throughout the 2007 season, injuries (David Thomas), age (Kyle Brady), inconsistency (Benjamin Watson), and inexperience (Stephen Spach) were legitimate concerns for the Patriots at their tight end position.
With last week's release of Brady, you can add lack of depth to that list of issues. The Patriots will almost certainly select a TE in April's NFL Draft (they do almost every year under head coach Bill Belichick), and they could go in search of one on the free agent markt, too.
A number of big-name players appeared headed for free agency this year, but the Colts re-signed Dallas Clark and the Eagles franchised L.J. Smith. When Atlanta released Alge Crumpler last month, he wasn't out of work long, signing with Tennessee on Monday.
That leaves New England looking to pluck a productive player out of the best of the rest.
(Players listed alphabetically)
Stephen Alexander, Denver
Injuries have plagued Alexander throughout his 10-year career, including last season, when he was placed on injured reserve. But when healthy, the 6-4, 250-pounder has been a reliable target in the passing game.
Courtney Anderson, *Atlanta
*After a strong beginning in Oakland – he started 13 games in 2005 and 11 the next year – Anderson played for both the Lions and Falcons in '07. But the 27-year-old stands 6-6 and weighs 270, all attractive qualities for a player at this position.
Anthony Becht, Tampa Bay
The 30-year-old Becht has been a starter nearly his entire career, first with the Jets and then with the Bucs. But his productivity dropped off significantly last season in Tampa, when he only started two of the 16 games in which he appeared. At 6-5, 280, he's nearly identical in size to Brady and may have a little bit more tread left on his tires.
Eric Johnson, New Orleans
Johnson has had injury troubles in the past, but has also shown stretches of brilliant play. Last season in New Orleans was his most productive since the '04 campaign, when Johnson was a 49er. A native of Needham who played Ivy League ball at Yale, the 6-3, 252-pounder is only 28 and might welcome the chance to play for his hometown team.
Billy Miller, New Orleans
Miller has bounced around the NFL in eight seasons, never finding the right fit. His best season came in 2002, when he caught 51 passes for 613 yards as a Houston Texan.
Marcus Pollard, *Seattle
*Pollard is clearly long in the tooth, and has predominantly been a pass-catcher in his 13-year pro career (mostly with Indianapolis). Though certainly not a long-term solution, the 6-3, 255-pound Pollard might be asked to do what Brady did for the Pats last season.
Jerramy Stevens, *Tampa Bay
*Stevens is only 28 and has great size (6-7, 260), but has never seemed to fulfill the potential that comes with such gifts. His turbulent, checkered past is also a concern. With Belichick's history of turning troubled players into productive ones (e.g., Corey Dillon, Randy Moss), perhaps Stevens could find a role in New England.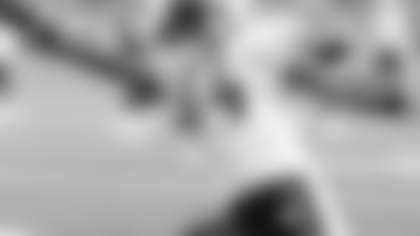 Ben Troupe**, *Tennessee
*Is there room for another tight end named Ben on the Patriots roster? Even one who's 6-4, 270? Belichick might be able to find room for the 25-year-old Troupe, who shone for the Titans as a rookie in '04 and again in '05, but has seen his numbers diminish over the past two seasons in Tennessee.