By re-signing Russ Hochsteinthis week, the Pats kept in place one of their most versatile linemen.
But New England might not be done looking for O-line depth yet. The list of offensive line free agents isn't quite as deep as it's been in past years, particularly with names like Jeff Saturdayand Jon Stinchcombre-upping with their current teams. But there are starters and valuable backups to be had.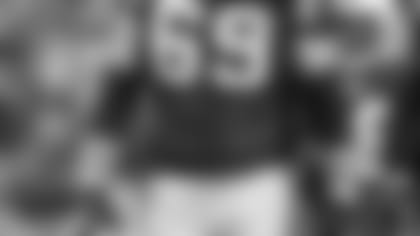 Jake Grove (C) – Oakland; Mike Goff(G) – San Diego; Jordan Gross(T) – Carolina; Jon Runyan(T) - Philadelphia
Runyan is a proven talent at tackle, even if he's getting a bit long in the tooth. Goff is a solid veteran guard who's helped paved the way for LaDainian Tomlinson over the last five seasons in San Diego. Grove (C) and certainly the All-Pro left tackle Gross represent young proven starters with the ability to bring long-term stability to a line.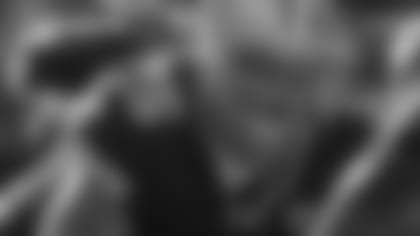 Wesley Britt(T) – New Engalnd; Seth McKinney(G) - Cleveland; Marc Colombo– (T), Dallas; Mark Tauscher(T) – Green Bay
The Patriots often build the offensive line from within using the practice squad and other teams' late-round castoffs. Britt is a system guy who could be brought back for camp but would be in for a roster battle.
The one spot that could really use upgrading in New England is right tackle, where the 6-8 Colombo, a Boston College product, would be an intriguing prospect, as would an experienced interior backup like McKinney. Beyond that a versatile, on-the-verge-of-retirement veteran is always an O-line possibility. Tauscher is also a proven, reliable veteran who could fight for a starting spot.
Khalif Barnes (T) – Jacksonville
Matt Birk (C) – Minnesota
Jeremy Bridges (T) – Carolina
Elton Brown (T) – Arizona
Rashad Butler (T) – Houston *
Cooper Carlisle (G) – Oakland
Kirk Chambers (T) – Buffalo
Tyson Clabo (T) – Atlanta *
Nick Cole (G) – Philadelphia *
Willie Colon (T) – Pittsburgh *
Damion Cook (G) – Detroit
Harvey Dahl (G) – Atlanta *
Anthony Davis (T) – St. Louis
Trai Essex (T) - Pittsburgh
Jahri Evans (G) – New Orleans *
Jason Fabini (G) – Washington
George Fost (T) – Detroit
Melvin Fowler (C) – Buffalo
Lennie Friedman (G) – Cleveland
Wayne Gandy (T) – Atlanta
Justin Geisinger (C) – Washington
Eric Ghiaciuc (C) – Cincinnati
Adam Goldberg (T) – St. Louis
Brandon Gorin (T) – St. Louis
Chris Gray (G) – Seattle
Kwame Harris (T) – Oakland
Richie Incognito (G) – St. Louis *
Scott Jackson (C) – Houston
Al Johnson (C) – Miami
Marcus Johnson (T) – Minnesota
Adrian Jones (G) – Kansas City
Pete Kendall (G) – Washington
Nick Leckey (C) – St. Louis
Matt Lehr (G) – New Orleans
Daniel Loper (T) – Tennessee
Andy McCollum (C) – Detroit
Patrick McCoy (T) – Atlanta
Steve McKinney (C) – Seattle
Fred Miller (T) – Chicago
Chris Naeole (G) – Jacksonville
Tom Nalen (C) - Denver
Jeremy Newberry (C) – San Diego
Rudy Niswanger (C) – Kansas City *
Erik Pears (T) – Denver
Donald Penn (T) – Tampa Bay *
Scott Peters (C) – Arizona
Rob Petitti (T) – St. Louis
Duke Preston (C) – Buffalo
Corey Procter (G) – Dallas *
Brett Romberg (C ) – St. Louis
Pat Ross (C) – Arizona
Grey Ruegamer (G) – New York Giants
Ephraim Salaam (T) – Houston
Mark Setterstrom (G) – St. Louis
Kendall Simmons (G) – Pittsburgh
Chad Slaughter (T) - Baltimore
Marvel Smith (T) – Pittsburgh
John St. Clair (T) – Chicago
Barry Stokes (T) – New England
Zach Strief (T) – New Orleans *
Tra Thomas (T) – Philadelphia
Jason Whittle (T) – Buffalo
Ben Wilkerson (G) – Atlanta
Ray Willis (T) – Seattle
Corey Withrow (C) – St. Louis
Floyd Womack (T) – Seattle
Scott Young (G) – Cleveland
*The final Free Agent Preview, tight ends, will appear Thursday on patriots.com. *