New England made an early move at this position on the first weekend of free agency with the addition of former Jets TE Chris Baker. With Benjamin Watsonand David Thomasreturning, New England could seek extra depth or another competitor for a starting job. Here are the options available.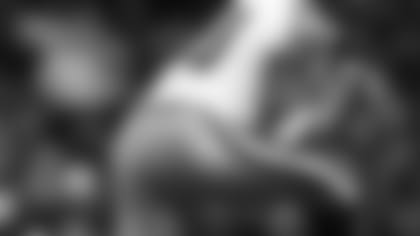 Bo Scaife, Tennessee
Scaife has had two straight solid seasons (46 and 58 receptions) working with Vince Young and Kerry Collins respectively. He's not spectacular but could be an interesting weapon on a more diversified passing attack. He's been franchised by Tennessee, making the price a bit steeper for teams wanting his services.
Owen Daniels, Houston *
A restricted free agent, Daniels is a Pro Bowl pass catcher who's taken advantage of life working inside of wide receiver Andre Johnson to the tune of a combined 133 receptions over the last two seasons.
L.J. Smith, Philadelphia
Injuries have been the biggest question mark for Smith, who has shown flashes of brilliance in his six seasons as an Eagle.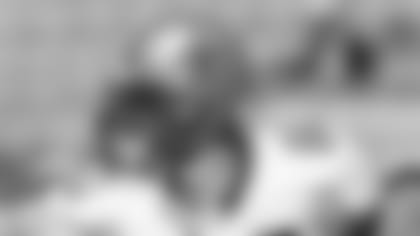 Mark Campbell, New Orleans
Campbell is a big (6-6, 260) 10-year veteran known for his blocking and the occasional catch.
Darnell Dinkins, Cleveland
Dinkins spent last three seasons playing for Romeo Crennel as Cleveland's blocking tight end and a key special teams contributor.
Billy Bajema, San Francisco
Mark Bruener, Houston
Tony Curtis, Dallas
Jon Dekker, Pittsburgh
Bubba Franks, New York Jets
Aaron Halterman, Miami
Will Heller, Seattle
Tory Humphrey, Green Bay
Jeff King, Carolina
Scott Kuhn, Baltimore
John Owens, Detroit
Marcus Pollard, Atlanta
Leonard Pope, Arizona *
Jeb Putzier, Denver
Robert Royal, Buffalo
Sean Ryan, San Francisco
Jerramy Stevens, Tampa Bay
Quinn Sypniewski, Baltimore *
Jerame Tuman, Arizona
Daniel Wilcox, Baltimore
Tomorrow, check out the latest edition of patriots.com's popular new series,Debate Friday, where the writers of Patriots Football Weekly will argue their opinions about a timely Patriots or league-related issue.