A Tale of Two (New York) Cities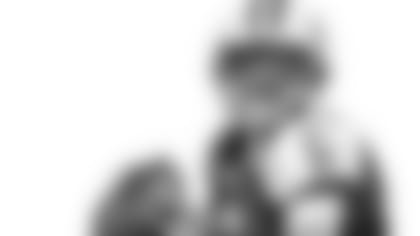 It was the best of times, it was the worst of times. (Killer opening, right? We felt sure it would work.) "Best"-wise, there were the New York Jets, whose win over the Browns last week continued a streak of fluky, albeit "Morgan Magic"-esque performances for REX RYAN & his trash-talking, snack-eating friends. Gang Green's second overtime road victory in as many weeks came, in part, thanks to an ugly, ill-timed fumble courtesy of Cleveland wide receiver CHANSI "Embedded Jet" STUCKEY, and despite kicker NICK FOLK's apparent desire to reenact every "wide right" moment from the FSU-Miami rivalry of the early 1990s. Suddenly, a young Jet QB with "body language" issues and a defense playing like a poor man's version of its '09 incarnation, found themselves back atop those pointless NFL Power Rankings lists. Meanwhile, in "WNY..."
The kickoff to NFL 2010 was as bad a fall as any Buffalo Bill has experienced since CLARICE STARLING unloaded on über-creepy JAME "Lotion in the Basket" GUMB, sending the serial killer flailing backwards, left to bob, silent, in a grimy basement bathtub. Winless heading into week nine, Buffalo had already treated its ruddy-cheeked fan-base to back-to-back OT losses, a late-game collapse to the Bears in their home-away-from-home game in Toronto - now disappointing rooters in two countries! - and crushing near-misses against two AFC heavyweights, Baltimore and New England. Then, 'lo and behold, the MATTHEW STAFFORD-less Detroit Lions came calling. These days, despite dynamo wideout CALVIN JOHNSON, placekicking nose tackle NDAMUKONG SUH and head coach It Girl JIM SCHWARTZ, the guys in silver and blue (Chanukah's Team?) have taken the lead in the race to be "the cure for what ails ya!" That said, they might best be described as "The Buffalo Bills of the NFC."
In any case, the worst of times for Buffalo fans finally came to an end - in terms of football, that is; we're pretty sure they still don't have any of those whatcha-ma-call-its, oh yeah, jobs - as Harvard alum-slash-gunslinger RYAN FITZPATRICK managed the Bills to victory in a reverse barn-burner over the Lions, 14-12. In the days that followed, the feeling out of Western NY had to be something short of exhilaration - after all, they are just 1-8, and four games out of 3rd - but something more than relief. Nobody wants to watch their team, or any other, pull an oh-fer, except maybe the misery-loves-company crowd in Tampa Bay (0-14 in '76) and that winless Motown team from 2008. So, good for the Bills and good for Buffalo. Enjoy the moment, folks. Who knows, between Fitzpatrick and out-of-the-blue standout WR STEVEN JOHNSON, maybe winning'll go viral. (Call it CHAN GAILEY Fever.) As for that other New York team...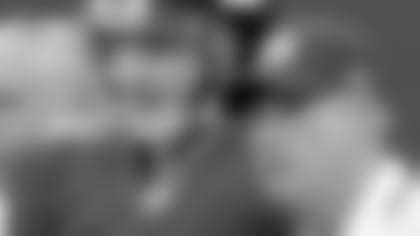 The TOM COUGHLIN-led G-Men might actually be the timeliest example of "it was the best of, it was the worst of..." based on their shocking failure to show up against a demoralized COWBOYS team last week. Heading into the game, the Giants were fast becoming a sexy pick to represent the NFC in the Super Bowl. (A development that would drive Dallas owner JERRY "Or is it Shirley?" JONES up the wall.) But after a pair of brutal ELI MANNING interception-specials, the electricity, quite literally, went out of the building. Lights shut down around New Giants Stadium, the telecast kicked back to Fox's L.A. studio, a transformer smoked in the background and bewildered fans glanced around, asking themselves, "I paid thousands of dollars in Personal Seat Licenses for this?" Order was eventually restored - or, at least, the electrical current was - and Dallas moseyed back to Texas with a convincing 33-20 victory, the first of interim head coach JASON "Did we mention he went to Princeton?!" GARRETT's career.
In a season that has seen precisely zero elite, pulling away from the pack-types, every organization (and every fan-base) in the NFL has experienced the rollercoaster that is pro football in the 2010s. Is it a one-year blip or a sign of things to come? Is this what parity looks like? We're not entirely sure. All we can say for certain is that, if this is how the games play out moving forward - if it is "the best of times, the worst of times" ALL the time - tuning in to the clueless talking heads on NFLN, the Worldwide Leader and the other mediots up and down the dial is gonna be more than painful. It's gonna hurt like the dickens.
~ We're all for redemption, even when it comes to the darkest of figures, but if noted Border Collie water-boarder MICHAEL VICK doesn't sign long-term with the EAGLES he's an even worse guy than we thought. Fine, Mike, you don't play rock 'em, sock 'em dachshund anymore (as far as we know), but Philly went way, way out on a limb by bringing in an admitted dog murderer and the PETA protests that come with him. Collect your $40 mill, keep watching game film and do the occasional PSA for the local animal rescue league. Barring that, fan reaction around the league will likely fall short of puppy love.
~ Any chance Chiefs GM SCOTT PIOLI might've pulled head coach TODD HALEY aside to remind him that he coaches professional football? You want Denver and JOSH MCDANIELS to stop scoring? Try getting some sacks. (And some sack.)
~ Following Philly's butt-whupping of the Daniel Snyderbrenners Monday night, accusations flew, like so many loogies, that Redskins safety LARON LANDRY had spat right in the face of Eagles center MIKE MCGLYNN. While the league is still looking into the allegation - how low on the totem pole is the guy heading up this investigation - we're going to assume this is one of those "Why would they just randomly make that up?" situations, and ask, "Who does LaRon Landry think he is, LARRY JOHNSON talking to women in a Kansas City nightclub?"
~ Given his growing heap of speeding tickets, including one for clocking 109 in a 55 MPH zone, ADRIAN PETERSON sounds like he could use a little advice: Hey 2-8, maybe give LEONARD LITTLE a call. You want to drive fast? Stick to Grand Theft Auto on the PS3.
~ Our heads are still spinning from the schizo reports on DONOVAN MCNABB's new contract, so allow us to stake out this nebulous position: It's more than $3.5 million in guarantees, less than $40 million, and it'll be a miracle if the former Eagle sees the 2012 season as a Redskin.
~ TERRELL SUGGS is a talented pass-rushing linebacker. He is also, from the looks of things, a clown with no rings and a penchant for potshots and cheerleader movies. Try winning something first, bozo.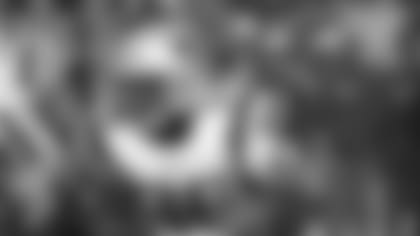 ~ It's doubtful CJ SPILLER has a ton in common with 12-year old girls but, according to recent reports, both seem to enjoy dropping the occasional homophobic F-bomb via interactive media. While Spiller prefers using Twitter to hurl slurs around, the willowy daughter of McCain's #2 opted for her Facebook page. Neither really has an excuse - twelve is old enough to know better - but Spiller's allegedly a grown man, drawing a big boy paycheck and, at least, has been to college. (Sure, it was in South Carolina, but still.) Whether he likes it or not, the culture is moving - in fits and starts or otherwise - toward a time when that kind of language is widely unacceptable. Smarten up, rook.
And finally...
~ A big Friday Out-Takes THANK YOU to Patriots safety JAMES SANDERS for copping AFC Defensive Player of the Week honors while waiting to see if one of those dreaded "bad Fed Ex" packages from the league office awaits him, following a helmet-to-helmet moment in the Steelers game. In so doing, he brings the column full-circle. It was the best of times, it was the worst of times...
John Cockrell is a writer for USA Network's "In Plain Sight," and a screenwriter, whose other work has run the gamut from "Sesame Street Parents Magazine" to Playboy TV's "The Weekend Flash." (He figures everything else is pretty much in-between.)