It may not be registering quite as much on the hype meter as has been the case in the past, but it's Jets week in Foxborough. Two of the four 3-3 teams in the AFC East will battle it out at Gillette Stadium, in one of the more emotional, heated rivalries in the game. Rex Ryan has dialed back the rhetoric this week and has been killing the Patriots and Bill Belichick with kind words. Belichick, as usual, has said very little. But make no mistake this is a big, big game. The Patriots are looking to bounce back from a tough road win and get some positive momentum going. The left-for-dead Jets are trying to build on last week's win over the Colts and remind everyone of their potential in the division. It's a throwback weekend, so Pat Patriot and the old unis will be in full effect in Foxborough. Until kickoff of this huge AFC East affair, kick back and enjoy this ice-cold, rivalry-fueled Jets Edition Friday Six-Pack!
1. Deep do do? – The Patriots problems against the long pass play are well documented. They lead the NFL in 20-plus yard pass plays allowed (33) and in 20-plus yard touchdowns passes allowed (9). That was on full display against Russell Wilson last Sunday in Seattle. The Jets bring in a Mark Sanchez-led passing attack that ranks 30th in the NFL. That shouldn't produce fear, but given what Seattle's 31st-ranked aerial attack did last weekend nothing should be taken for granted. The loss of Santonio Holmes leaves the Jets with limited weapons. But rookie Stephen Hill is certainly capable of getting down the field, as that's pretty much all he did in college. He has three touchdowns on his eight catches, including a 33-yard score. Jeremy Kerley is the more consistent Jets weapon, averaging 17.5 a reception including a 66 yard play. Sanchez is completing less than 50 percent of his passes and has a passer rating of 70.9 on the season. But everyone across the league is well aware of the Patriots weakness right now. NFL Network analyst and FOB (Friend of Bill Belichick) Michael Lombardi said that he thinks opponents should try to attack the Patriots down the field as much as five times a quarter until the unit proves it can stop it. The Jets want to be a run-based, ground-and-pound team but doing that against New England doesn't make sense. Are the Jets capable of throwing the ball deep and taking advantage of the Patriots biggest weakness? That's what they'll need to prove if they expect to win in Foxborough.
2. Tebow time? – Injuries are a problem in the Jets backfield. Joe McKnight is a game-time decision. Backup Bilal Powell is also an injury question. That means Tim Tebow might actually get some run in the role he seems best suited for the in the NFL – backup running back. New York has used Tebow all over the formation. Maybe this is the week they throw to him. Maybe he's in his usual jack-of-all-trades role. More likely, though, is that he gets a few chances as a traditional power running back. Tebow has also been a major weapon on the punt team as the personal protector for three fake punts. That's something the Patriots will have to prep for even more than usual. We all know how much Belichick respects Tebow's ability, so New England likely spent time prepping for him all week. But Tebow's presence in New York, in this know-each-other-so-well rivalry and playing for a coordinator (Tony Sparano) who once unleashed the Wildcat on the Patriots has to make one wonder for a bit longer just how the Jets might deploy the world's most famous and overrated backup quarterback.
No rush** – The first line of business for the Patriots is for the defensive front to do what it's been doing for the most part all season – stop the run. Shonn Greene hasn't had a good year, but he got things going against a bad Colts run defense last weekend. I don't expect that to happen again. Greene is averaging just 3.5 yards a carry on his 378 yards for the season leading a Jets ground game that ranks 15th in the NFL. Vince Wilfork leads a Patriots rushing defense that ranks sixth in the league and is one of just two units that hasn't allowed a run of 20 yards yet this season. With all the problems the Patriots are having in the back end and with the pass defense as a whole, New England needs to hang its hat on something on defense. That's the run defense. Don't give the visitors a chance to get anything going on the ground. Take advantage of a banged up Nick Mangold. New England has allowed a leading opposing rusher to go for more than 51 yards just once this season (Ray Rice, 101). That positive trend on run defense needs to continue against Greene, Tebow and the Jets.
4. Fun run – On the flipside of the running game, the Patriots need to get the rushing attack going early in this matchup. New England is 3-0 in games in which it ran for more than 100 yards as a team this year and 0-3 in games held under the century mark on the ground. Seems pretty simple. The Jets are a suspect run defense, ranking 28th in the NFL on the ground and allowing opponents to average 4.7 yards a carry for the season. The one issue with the Patriots ground game at this point could be the loss of Brandon Bolden. The undrafted rookie has not practiced all week and internet photos indicated he may be on crutches at this point. Steven Ridley, though, appears healthy and ready to continue his strong early season run against a New York front that may not be capable of stopping it. Adding to the concern for the visitors could be the fact that linebacker Bart Scott is dealing with a toe injury, nose tackle Sione Po'uha has a back problem and linebacker Bryan Thomas has a hamstring issue. The New England offensive line is also dealing with some injuries, but Logan Mankins has been playing through pain and returned to practice on Friday. The Patriots want to be a balanced team able to run the ball when it makes sense to do so. This is a week when New England should look to run early and then set up the play-action pass against a New York defense that's already without Darrelle Revis.
5. Start to finish – Much has been made of the Patriots inability to finish games with precision on both sides of the football. That's clearly been true at various points. But the team hasn't exactly sprinted out of the gates, either. New England has scored on its opening possession just once this season. Getting out to a first-possession lead, especially at home in a rivalry game, would be a nice start. The better the Patriots play early, especially against an emotional Jets team that can fall apart at times, the less New England may have to rely on its ability to close out a close game.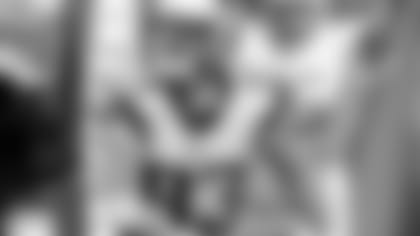 Oh Wes!** – One of the growing concerns has to be the health of the Patriots, especially the skill players on offense. Aaron Hernandez and Rob Gronkowski aren't at full health. Brandon Lloyd was slow to get up after a diving attempt in Seattle. And Wes Welker, already dealing with an ankle issue, got the snot knocked out of him by the Seahawks. That said, Welker continues to prove his toughness and elite talent. He's been the heart of the Patriots offense for the last four games, four 100-yard efforts in which he caught 40 passes. With Revis out, Antonio Cromartie turns into the Jets top corner. But he's bigger, more lanky and not a good matchup for a guy like Welker. So while Cromartie is covering Lloyd or one of the tight ends, Welker should have a chance for another big day. Kyle Wilson has not developed into what New York was hoping for as a first-round pick. And I have my doubts about LaRon "looks like the incredible Hulk" Landry in coverage in the middle of the field. I worry that Welker is going to get worn down and beat up at some point, but right now he's the best thing going on the Patriots passing attack and is another matchup problem this week that New York may not have an answer for. Run the ball and get the ball to Welker, then the rest of the offense should develop from there.
Prediction:
After what happened last week with Russell Wilson in Seattle it's hard to look doubtfully on any opposing passing attack. But I just don't see Mark Sanchez getting the job done through the air, or the Patriots allowing such an embarrassing display to happen yet again. Hill may get one or two down the field, but I don't think it will be enough when Wilfork and the Patriots front shut down the Jets lackluster running game. Offensively I think the Patriots will run the ball very well again and also find room to move through the air. I just don't see anything the Jets do at an elite level on defense right now, which is a far cry from what Seattle could say heading into last week. Brady is as emotional and driven an athlete as there is. After a loss and the postgame remarks/tweets from Richard Sherman I expect No. 12 to come out on fire – both internally and in terms of his play. He'll be fired up and will love life once Ridley gets it going on the ground. I expect the Patriots to enjoy taking their frustrations out on the Jets in a 34-17 victory. A lot went wrong in Seattle in all three phases against a tough opponent. The Jets don't bring as much to this meeting in my opinion and I don't expect the Patriots to continue to make the same mistakes across the board. This is a bounce-back effort for a big division win.