UNDEFEATED DECEMBER RECORDS
The Patriots have an NFL-best 41-5 record in the month of December since the 2001 season, including a 4-0 December record in 2011. The Patriots have now finished undefeated in December seven times during that period: (4-0 in 2011), (2001 -4-0), (2003 – 4-0), (2005 – 4-0), (2007 – 5-0), (2008 – 4-0) and (2010 -4-0).
The Patriots have won 11 straight games in December overall.
BILL BELICHICK GOOD IN DECEMBER
Bill Belichick is 43-7 (.860) in December with New England, the best record in December among head coaches with one team in NFL history (min. 25 games). George Seifert is second (27-6, .818).
PATRIOTS WIN IN DECEMBER
The Patriots improved to 20-1 all-time in the month of December at Gillette Stadium, a streak that dates back to when the facility opened in 2002. New England has won 19 straight home games in December and has not lost a December home game since dropping a 30-17 decision to the New York Jets on Dec. 22, 2002.
PATRIOTS RALLY FROM A 17-0 FIRST HALF DEECIT
The Patriots rallied from a 17-0 first half deficit to a 27-24 victory. It is the largest come-from-behind win for the New England since overcoming a 27-6 third quarter and a 21-point deficit for a 33-30 win at Chicago on Nov. 10, 2002.
PATRIOTS WIN GUARENTEES A POSTSEASON BYE
The Patriots are 11-3 at home in the playoffs in their history. Thirteen of the franchise's 14 home playoff games have taken place since Robert Kraft purchased the team 18 years ago. After Kraft bought the team, the Patriots won 11 consecutive home playoff games before experiencing a home loss.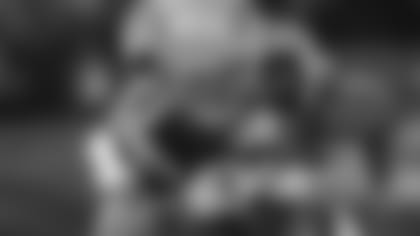 WELKER SETS FRANCHISE RECORD FOR MOST YARDS IN A SEASON**
Wes Welker set the franchise record for most yards in a season after adding 138 yards against Miami to push his total to 1,518 yards. He surpassed Randy Moss who had 1,493 yards in 2007.
Most receptions in a season by a Patriots Player
Player        Year    Receptions
Wes Welker 2009 123
Wes Welker 2011 116
Wes Welker 2007 112
Wes Welker 2008 111
Troy Brown 2001 101
GRONKOWSKI SETS FRANCHISE RECORD FOR MOST RECEIVING YARDS BY A TIGHT END.
TE Rob Gronkowski finished with 78 yards to move past TE Ben Coates (1,174) to set the franchise record for most passing yards by a Patriots tight end with 1,219 so far in 2011. He set the record with a 22-yard reception from Tom Brady in the third quarter. He is the sixth tight end in NFL history to reach 1,200 yards. His 1,219 yards are the fourth highest by a tight end in a single season. Gronkowski needs 72 yards to surpass San Diego's Kellen Winslow's 1980 record of 1,290 yards for most receiving yards in a season by a tight end.
Most Receiving Yards by a Patriots Tight End
Player        Yards    Year
Rob Gronkowski 1,219 2011
Ben Coates 1,174 1994
Ben Coates 915 1995
Marv Cook 808 1991
Don Hasselbeck 808 1981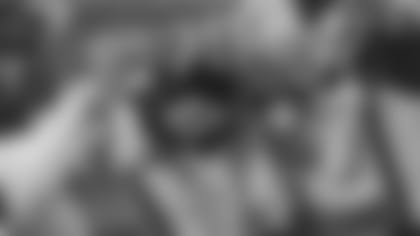 Most Receptions by a Patriots Tight End*
*Player Rec. Year
Ben Coates 96 1994
Ben Coates 84 1995
Rob Gronkowski 82 2011
Marv Cook 82 1991
BRADY ON PACE FOR 5,000 YARDS; SETS PERSONAL BEST
Brady passed for 304 yards to give him 4,897 for the season, a single-season career high. His previous best was 4,806 yards passing in 2007.
BRADY HAS THIRD MOST PASSING YARDS ALL-TIME; NEEDS 103 FOR 5,000
After throwing for 304 yards against the Dolphins and (4,897) yards through 15 games this year, Tom Brady has the third highest single season passing total and needs 103 yards in the final game to become the third quarterback in NFL history to reach 5,000 yards. He needs 188 yards to break Dan Marino's NFL record of 5,084 yards in 1984. Only two NFL players have thrown for 5,000 or more yards in a season with Dan Marino's NFL record 5,084 in 1984 and Drew Brees' 5,069 in 2008. After 15 games, Marino had 4,744 yards in 1984 and Brees had 4,683 after 15 games in 2008.
BRADY ON PACE FOR SECOND CAREER 40 TOUCHDOWN SEASON
Brady has 36 touchdown passes through 15 games and needs four in the last game to reach 40. If Brady reaches 40 touchdowns he will be just the second player in NFL history to have two seasons with 40 or more touchdown throws. Dan Marino had 48 touchdowns in 1984 and 44 in 1986.
WELKER HAS EIGHTH 100-YARD GAME OF THE 2011 SEASON
Wes Welker registered his 23rd career 100-yard game and his eighth of the 2011 season after finishing with 138 yards on 12 catches vs. Miami. Welker's eight 100-yard games are a single-season career best. His previous best was six 100-yard games in 2009. The Patriots record for most 100-yard receiving games in a season is nine by Randy Moss in 2007 and Stanley Morgan in 1986.
BRADY HAS HIS 44th 300-YARD GAME
Brady threw for 304 yards for his 44th career 300-yard game and his tenth 300-yard game of the 2011 season. The ten 300-yard games are a personal best. The NFL record for most 300-yard games in a season is 11 by Drew Brees (2011).
MOST 300-YARD PASSING GAMES IN NFL HISTORY'
Peyton Manning 63
Dan Marino 63
Brett Favre 62
Drew Brees 55
Kurt Warner 52
Dan Fouts 51
Warren Moon 49
Tom Brady 44
Joe Montana 39
MOST 300-YARD GAMES PASSING IN A SEASON
11 Drew Brees, New Orleans, 2011
10 Tom Brady, Patriots, 2011
10 Rich Gannon, Oakland, 2002
10 Drew Brees, New Orleans, 2008
9 Dan Marino, Miami, 1984
9 Warren Moon, Houston, 1990
9 Kurt Warner, St. Louis, 1999
9 Kurt Warner, St. Louis, 2001
9 Peyton Manning, Indianapolis, 2009
9 Matt Schaub, Houston, 2009
CONSECUTIVE GAMES WITH AT LEAST ONE TOUCHDOWN PASS CONTINUES FOR BRADY
Tom Brady has now thrown at least one touchdown pass in 31 straight regular season games, extending his team mark with a 1-yard touchdown pass to Deion Branch in the third quarter. Brady's current streak started when he threw a touchdown pass in all 16 games in 2010 and he has now achieved the feat in all 13 games in 2011. The old team record was 19 games, also set by Brady. The NFL record is 47 set by Johnny Unitas (1956-7), followed by Drew Brees with 41 and Brett Favre with 36.
WELKER IS STREAKING
Wes Welker extended his streak to 76 straight regular-season games with at least one reception as a member of the Patriots to extend his franchise record. Welker has an overall streak of 93 straight regular-season games with at least one reception, including his time with the Miami Dolphins. Welker has caught at least one pass in each of his 80 games with the Patriots, including four postseason games. The last time that Welker did not catch a pass in a game was December 24, 2005 when he was with Miami.
LB JEROD MAYO RECORDS FIRST TWO SACK GAME OF HIS CAREER
LB Jerod Mayo recorded his first two sacks of the season. It is his first career two-sack game.
GOSTKOWSI MOVES INTO SOLE POSSESION OF THIRD ON PATRIOT SCORING LIST
K Stephen Gostkowski 45-yard field goal in the third quarter moved him out of a tie with John Smith (692) into sole possession of third place on the New England all-time scoring list. He added nine poi9nts to increase his total to 701. Adam Vinatieri (1,158) is in first place followed by Gino Cappelletti (1,130).
BRANCH REACHES 500 RECEPTIONS
Deion Branch reached his 500th career reception with a 31-yard reception in the second quarter. He is one of 19 active players with 500 or more receptions.
WELKER HAS 14th CAREER 10-PLUS RECEPTION GAME
Welker finished with 12 receptions for 138 yards. It his Welker's 14th career game with 10 or more receptions and his third such game of the 2011 season. He had a career-high 16 receptions at Buffalo on Sept. 25 and 11 vs. Indianapolis on Dec. 4.
Most Games with 10 receptions/Active Players
15 Andre Johnson
14 Reggie Wayne
14 Wes Welker
12 Anquan Boldin
12 Brandon Marshall
MOST GAMES WITH 10 RECEPTIONS IN NFL HISTORY
17 Jerry Rice
16 Marvin Harrison
15 Andre Johnson
14 Wes Welker
14 Cris Carter
14 Reggie Wayne
13 Tim Brown
12 Anquan Boldin
12 Brandon Marshall
PATRIOTS SCORE TOUCHDOWNS
The Patriots have scored 55 total touchdowns so far in 2011. That number is third in team history.
MOST TOUCHDOWNS IN A SEASON
75 in 2007
65 in 2010
55 in 2011
52 in 1961 and 1980
50 in 2009
49 in 2004 and 1979
BRADY SCORES TWO RUSHING TOUCHDOWNS
Tom Brady scored on two 1-yard touchdown run for a single-season career high of three rushing touchdowns for the 2011 season. His previous best was two rushing touchdowns in the 2007 season. It is the second time in his career that he has had two rushing touchdowns in a game. He scored two rushing touchdowns in the 2007 win vs. Washington on Oct. 28, 2007.
HOT WHEN IT'S COLD
The temperature at kickoff was 30 degrees. The Patriots have enjoyed tremendous recent success in cold weather games and are 31-7 since 1993 when the kickoff temperature is 34 degrees or colder. The Patriots are 22-4 when it's 30 degrees or colder.