PATRIOTS WIN 10 GAMES FOR THE 10th STRAIGHT YEAR
New England has reached at least 10 regular-season wins for 10 consecutive seasons, joining San Francisco (16) as the only teams in NFL history to accomplish the feat.
BELICHICK ADDS TO HIS RECORD WITH 10 STRAIGHT SEASONS OF 10 WINS
Bill Belichick has coached the Patriots to 10 straight seasons with 10 or more wins, adding to his NFL record streak. Last season, Belichick became the first coach in NFL history with nine straight seasons with at least 10 victories.
BRADY HAS 10th SEASON WITH AT LEAST 10 WINS AS A STARTING QB
Brady has now helped lead the Patriots to a 10-win season 10 times in his career to tie Brett Favre for second place all-time, behind Peyton Manning (12). Brady accomplished the feat in 2001, 2003-07, and 2009-12.
PATRIOTS DEFENSE TAMES NFL'S SECOND-RANKED OFFENSE
The Patriots defense held the Texans to just 14 points after Houston entered the game averaging 29.3 points per game, which had been the second highest total in the NFL. The Patriots shut out the Texans in the first half and built a 42-7 lead before Houston closed out the scoring with a touchdown with 2:00 left in the game.
PATRIOTS OFFENSE PUTTING UP HISTORIC SEASON
The Patriots have scored 472 points through 13 games this season and are on pace to score 581 points this season. The NFL record for most points in a season is 589, achieved by the 2007 Patriots.
PATRIOTS FORCE TURNOVERS
With an interception tonight, the Patriots have forced a turnover in 24 straight games, dating back to 2011 and including the first 13 games of 2012. Against Houston, Devin McCourty picked off a QB Matt Schaub pass in the end zone in the first quarter. The last team to have at least one forced turnover in all 16 regular season games was the 2010 Atlanta Falcons. The streak of 24 straight games with a turnover is the longest streak for the Patriots since going 30 straight games with at least one takeaway from 1986 to 1988.
MCCOURTY HAS SECOND PICK OF THE SEASON IN THE END ZONE
McCourty picked off Matt Schaub in the end zone in the first quarter. It was his second pick in the end zone this season. McCourty picked off Ryan Fitzgerald in the end zone in the fourth quarter vs. Buffalo on Nov. 11, 2012. It is the third time in 2012 that the Patriots have intercepted a pass in the end zone. Rookie Tavon Wilson had an interception in the end zone at Tennessee on Sept. 9 in second quarter. The Patriots lead the league with 6 red zone takeaways, including McCourty's pick tonight.
BELICHICK HAS MOST POINTS PER GAME IN NFL HISTORY
In Bill Belichick's head coaching career, his teams have scored an average of 24.6 points per game. Such a total is the highest in NFL history among head coaches who have coached 200 or more games as a head coach.
PATRIOTS STRONG IN SEASON'S SECOND HALF
The Patriots are now 5-0 in the second half of the 2012 regular season (games 9-16). Since the 2010 season, the Patriots are now a combined 21-0 in the second half of the regular season. In both 2010 and 2011, the Patriots were 8-0 in the second half of the regular season. The last time the Patriots lost a game in the second half of the regular season was in the 2009 regular-season finale, a 34-27 loss at Houston on Jan. 3, 2010.
RIDLEY REACHES 10 RUSHING TOUCHDOWNS
Stevan Ridley has 10 rushing touchdowns in 2012 after scoring on a 14-yard run in the fourth quarter. It is the 13th time in Patriots history that a running back finished a season with 10 or more touchdowns. New England has had a player with 10 or more rushing touchdowns for three straight seasons, marking the second time in franchise history that it has had a streak that long (also 2004-06).
RIDLEY SCORES IN HIS SIXTH STRAIGHT GAME
Stevan Ridley had a rushing touchdown in his sixth straight game with a 14-yard run in the fourth quarter. The Patriots record for most consecutive games scoring is seven by Curtis Martin in 1996.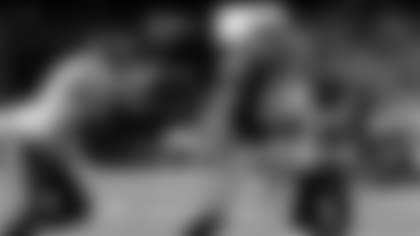 HERNANDEZ HAS THIRD CAREER TWO-TD GAME
TE Aaron Hernandez had his third career two touchdown game. He had a 7-yard touchdown reception in the first quarter and a 4-yard touchdown pass in the second quarter. Hernandez had two games with two touchdowns in 2010.
PATRIOTS SCORE ON THE GROUND
After scoring once on the ground tonight, the Patriots lead the NFL with 20 rushing touchdowns in 2012. New England is on pace to total 25 rushing touchdowns this year, which would be the second-highest such total in team history. The last time the Patriots had 25 or more rushing touchdowns in a season was 1978, when they scored a franchise-record 30 times on the ground. The NFL record for most rushing touchdowns in a season is 36, by Green Bay in 1962.
NEWLY ACQUIRED WR DONTE' STALLWORTH SCORES ON A 63-YARD TOUCHDOWN
Newly acquired WR Donte' Stallworth caught a 63-yard touchdown pass from Tom Brady in the third quarter. It is his longest reception since he caught a 69-yard touchdown pass from Tom Brady at Dallas on Oct. 14, 2007. The touchdown was Stallworth's first in a Patriots uniform since October 21, 2007 at Miami.
STALLWORTH IS THE 16th PATRIOTS PLAYER TO SCORE A TOUCHDOWN IN 2012
Stallworth was the 16th Patriots player to score a TD this season. The 16 players with a touchdown is the most by the Patriots since 2007, when they tied an NFL record when 21 players reached the end zone.
PATRIOTS HAVE TWO PLAYERS WITH 10 TOUCHDOWNS FOR THIRD STARIGHT YEAR
Stevan Ridley and TE Rob Gronkowski both have 10 touchdowns on the year. It is the third straight season and fifth time in team history that the Patriots have had two players finish with 10 or more touchdowns in a season. In 2011, RB BenJarvus Green-Ellis (11) and Rob Gronkowski (18) had 10 touchdown seasons. In 2010, Gronkowski (10) and Green-Ellis (13) had 10 touchdown seasons. In 1974, Mack Herron had 12 touchdowns (7 rushing, 5 receiving) and Sam Cunningham had 11 (9 rushing, 2 receiving). In 1976, Steve Grogan had 12 touchdowns (12 rushing) and Andy Johnson had 10 touchdowns (6 rushing, 4 receiving).
PATRIOTS GOOD IN DECEMBER AT HOME
With a 21-1 record, the New England Patriots have the best home record in December in the NFL since Gillette Stadium opened in 2002. The Patriots have won 20 straight at home in December. This year the Patriots play three of their final four regular season games at home. The only time the Patriots have lost a game at Gillette Stadium in December was a 30-17 defeat to the New York Jets on Dec. 22, 2002.
NFL'S TOP DECEMBER RECORDS SINCE 2001
The Patriots have an NFL-best 43-5 record in the month of December since the 2001 season. The Patriots have finished undefeated in December seven times since 2001: (2001 - 4-0), (2003 – 4-0), (2005 – 4-0), (2007 – 5-0), (2008 – 4-0), (2010 - 4-0) and (2011- 4-0).
BELICHICK IS GOOD IN DECEMBER
Bill Belichick is 45-7 (.865) in December with New England, the best record in December among head coaches with one team in NFL history (min. 25 games). George Seifert is second (27-6, .818).
DECEMBER TO REMEMBER
The Patriots have now won 13 consecutive regular-season December games, a streak that began with a win over the Carolina Panthers on December 13, 2009. The Patriots are now tied with Dallas (13) for the second longest streak in December. San Diego holds the record, posting 18 consecutive regular-season wins in December from 2006-2009.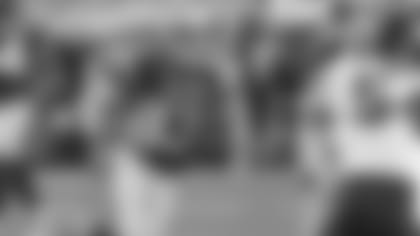 WELKER EXTENDS STREAK TO 107 CONSECUTIVE GAMES WITH AT LEAST ONE RECEPTION
Wes Welker extended his streak to 107 straight regular season games with at least one reception, including his time with the Miami Dolphins. He has a streak of 90 straight regular-season games with at least one reception as a member of the Patriots to extend his franchise record. Welker has caught at least one pass in each of his 97 games with the Patriots, including seven postseason games. The last time that Welker did not catch a pass in a game was December 24, 2005 when he was with Miami. He is one of 39 NFL players to have a streak of at least 100 games with one reception.
CONSECUTIVE GAMES WITH AT LEAST ONE TOUCHDOWN PASS CONTINUES FOR BRADY
Tom Brady has now thrown at least one touchdown pass in 45 straight regular season games following a 7-yard touchdown pass to TE Aaron Hernandez in the first quarter. It is the third longest streak, behind Drew Brees at 54 and Johnny Unitas (47) (1956-60) and the longest current streak in the NFL. Brady's current streak started when he threw a touchdown pass in all 16 games in 2010 and 2011 and now the first nine games of 2012. The old team record was 19 games, also set by Brady.
BRADY THROWS FOUR TOUCHDOWN PASSES; TIED WITH DREW BREES FOR FOURTH MOST GAMES WITH 4 TD PASSES
Brady threw four touchdowns against Houston. Brady's has thrown four or more touchdowns in a game 18 times with 14 four-touchdown games, two five-touchdown games and two six-touchdown games. Brady is now tied with Drew Brees for the fourth most games with four or more touchdowns in a game.
BRADY HAS AT LEAST THREE TOUCHDOWNS AND NO INTERCEPTIONS
Tom Brady had his fifth game of 2012 with at least three touchdowns and no interceptions. He now has 36 such games in his career, tying Brett Favre for the second most all time. Brady's other such games this season were at Buffalo (9/30), at St. Louis (10/28), vs. Indianapolis (11/18), and at the N.Y. Jets (11/22).
Player Most Games with 3 TD Passes and 0 Interceptions
Peyton Manning 37
Tom Brady 36
Brett Favre 36
Drew Brees 25
Dan Marino 18
Fran Tarkenton 18
RIDLEY GOING STRONG
Stevan Ridley has a total of 1,082 rushing yards through 13 games this season. Ridley is on pace to total 1,332 rushing yards, That number would be the fourth best total in Patriots history and he would become the fourth Patriots player to reach 1,300 yards.
WELKER HAD A 31-YARD PUNT RETURN IN THE FIRST QUARTER
Wes Welker had a 31-yard punt return in the first quarter, his longest punt return since a 41-yard return at New Orleans on Nov. 30, 2009.
PATRIOTS GO OVER 30 POINTS FOR NINTH TIME IN 2012; PATRIOTS TIED NFL RECORD FOR MOST 30-POINT GAMES IN A SINGLE SEASON IN 2011
The New England Patriots scored 42 points in the win against Houston for their ninth game in 2012 with 30 or more points. The Patriots scored 30 points 12 times in 2011 to tie the NFL record for most 30-point games in a single season. The 2007 Patriots and the 1999 St. Louis Rams also had 12 30 point games. The NFL record for most consecutive 30-point games in a single season is eight by the 2007 and 2010 Patriots and the 2000 St. Louis Rams.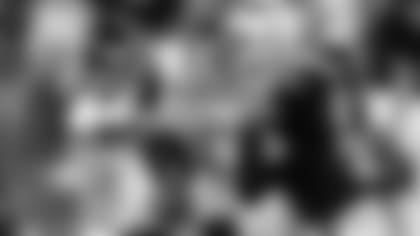 NINKOVICH MATCHES CAREER HIGH WITH 6.5 SACKS
Rob Ninkovich split a 4-yard sack with Trevor Scott in the first quarter to give him a team-leading 6.5 sacks on the year. It matches his career high of 6.5 that he had in 2011.
BRADY ON PACE FOR FIFTH SEASON WITH 4,000 OR MORE YARDS PASSING
Tom Brady now has a total of 3,833 yards through 13 games in 2012 and is on pace to total 4,718 passing yards this year. If Brady tops 4,000 passing yards this season it will be his fifth career season with more than 4,000 yards, joining Dan Marino (6), Brett Favre (6), Drew Brees (7) and Peyton Manning (11) as the only players to have at least five seasons with 4,000 passing yards. Brady reached 4,000 yards passing for the fourth time in his career in 2011. Brady had 4,110 yards in 2005, 4,806 in 2007, 4,398 in 2009 and 5,235 in 2011.
All-time 4,000-yard passing seasons
11 Peyton Manning
7 Drew Brees
6 Dan Marino
6 Brett Favre
4 Tom Brady
4 Warren Moon
4 Philip Rivers
BRADY ON PACE FOR 30 TOUCHDOWNS….AGAIN
Tom Brady has 29 touchdown passes and just four interceptions this season. If he reaches 30 touchdowns in 2012 it would be his third straight season with 30 touchdowns after finishing with 39 in 2011 and 36 in 2010. It will be his fourth season overall with 30 touchdowns (50 in 2007, 36 in 2010 and 39 in 2011). He can become the fourth quarterback in NFL history to have 30 or more touchdown passes in at least four seasons and the third quarterback in NFL history with three or more straight seasons with 30 or more touchdowns.
MOST SEASONS WITH 30-PLUS TOUCHDOWN PASSES
Brett Favre 9
Peyton Manning 7
Drew Brees 5
Dan Marino 4
Tom Brady 3
Kurt Warner 3
Donta Hightower stopped Arian Foster for a 3-yard loss on first down in the first quarter, setting up a long yardage situation and a Houston punt three plays later.
Vince Wilfork was credited with a 20-yard sack on a third-down first-quarter play where he batted the ball out of Matt Schaub's hand. Houston recovered and was forced to punt on the next play.
Jerod Mayo stopped Arian Foster for no gain on second-and-four in the second quarter, setting up a third down that Houston did not convert.
Vince Wilfork and Jerod Mayo teamed up to stop Justin Forsett for a 2-yard loss on second down in the second quarter, setting up a third down that Houston did not convert.
Kyle Arrington helped to break up a Matt Schaub pass to Kevin Walter on fourth down in the second quarter, giving the Patriots the ball back at their own 33-yard line with a 21-0 lead.
Jerod Mayo brought heavy pressure on Matt Schaub on fourth-and-five in the second quarter, forcing an incompletion and a Texans turnover on downs.
PATRIOTS OFFENSE ON PACE TO SET THE NFL RECORD FOR MOST FIRST DOWNS IN A SEASON
The Patriots have 361 first downs through 13 games this season, giving them an average of 28 per game and a pace to finish the year with 444, which would smash the NFL record of 416 total first downs by New Orleans in 2011. The Patriots' 399 first downs in 2011 are second all-time in NFL history.
NFL RECORD FOR MOST FIRST DOWNS IN A SEASON
416 New Orleans in 2011
399 New England in 2011
398 Kansas City in 2004