WEEK 10 · Sun 11/14 · 1:00 PM EST
AT
Patriots
New England Patriots
The New England Patriots will attempt to extend their win streak to four games when they return to Gillette Stadium following a two-game road trip to face the Cleveland Browns on Sunday.
After a 2-4 start to the season, the Patriots have won three straight games to push them over .500 with a 5-4 record, a half a game behind the 5-3 Buffalo Bills for first place in the AFC East.
The Patriots have won the last three games against the Browns, including a 27-13 victory in the last meeting between the two teams on Oct. 27, 2019 at Gillette Stadium
PATRIOTS SET TO PLAY IN 1,000TH GAME
The New England Patriots will play in their 1,000th game this Sunday (941 regular season, 58 postseason games), the most among any of the original AFL teams that began play in 1960. The Patriots 58 postseason games are the fourth-most in NFL history behind Dallas (63), Pittsburgh (62) and Green Bay (60). Of the current NFL teams that began play in 1960, only Dallas (1,001) has played in more games.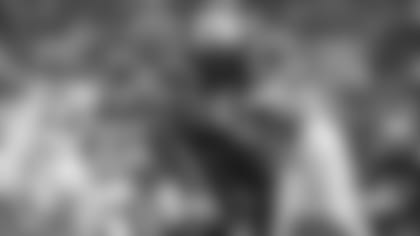 SCOUTING THE MATCHUPS
The Browns and Patriots will be fighting for playoff positioning when the 5-4 teams hook up at Gillette Stadium.
When the Patriots run - Edge: Browns
The Patriots continue to show their identity with a punishing ground game that features lots of work for Damien Harris, Rhamondre Stevenson and Brandon Bolden. While that mindset has allowed the team to embark on its three-game winning streak, it also has left the ranks a bit banged up. Harris and Stevenson left the win over Carolina with head injuries and neither returned. That's not good news with the Browns coming to town for an important AFC matchup with playoff implications on the line. It's also not good considering the physical nature of the Browns defense, which ranks third in the league allowing 84.8 yards per game on the ground and second with 3.5 per carry. Cleveland boasts a strong front, especially in the middle where Malik Jackson and Malik McDowell do a great job of keeping middle linebacker Anthony Walker free to make plays. Walker leads the team with 57 tackles, including 14 in a dominant win over the Bengals on Sunday. The Patriots will need to get at least one of Harris and Stevenson back in the fold, or they will have to rely on Bolden and J.J. Taylor, who has been a healthy scratch the past two weeks. Regardless, rushing yards will be tough to come by against one of the more aggressive and physical fronts the Patriots have seen this season.
When the Patriots pass - Edge: Browns
The Browns aren't much easier to throw against, particularly when they are healthy and that appears to be the case at the moment. Cleveland is ninth in the league, allowing 224.9 yards per game, and 10th with just 6.6 yards per pass play. Those numbers have been created by a combination of factors that includes both strong coverage and an even better pass rush. Myles Garrett is a Defensive Player of the Year candidate with an NFL-best 12 sacks. He's supported by Jadeveon Clowney, who has 3.5, as well as an aggressive mindset that often sees blitzes from a variety of players in the secondary. The coverage has been solidified by the strong play of Denzel Ward and rookie Greg Newsome. Ward missed the Pittsburgh game two weeks ago but returned against Cincinnati and allowed just one completion on the day while returning an interception 99 yards for a touchdown. Safeties John Johnson and Ronnie Harrison have played well and are supported by Troy Hill, Grant Delpit, A.J. Green and Greedy Williams, who left the Bengals game with a shoulder injury. Mac Jones and the Patriots passing game has been a tad inconsistent as of late, but the rookie might need to carry more of the load against the Browns. He'll need to find his wideouts more often while continuing to use Hunter Henry in the red zone. Pass protection will be vital in this matchup.
When the Browns run - Edge: Browns
Like New England, Cleveland wants to run the football and will do so early and often. Nick Chubb is one of the game's best and he's hit a number of big plays on the ground for the Browns this season, including a 70-yard touchdown to blow the game open on Sunday. Chubb averages an incredible 6 yards per carry and has 721 yards on 120 attempts and six touchdowns despite missing two games due to injury. Overall, Cleveland has four rushing touchdowns of 20 yards or longer. The Patriots run defense has been outstanding as of late, especially Sunday against Carolina where they dominated the Panthers up front. Christian Barmore's strong play has been a real key for the resurgence and the Patriots rank 15th in the league in run defense, allowing 108.9 yards per game and ninth at 4.1 yards per carry. The front seven will have its hands full trying to contain Chubb and backup D'Ernest Johnson, who has performed well in place of the injured Kareem Hunt. Hunt is eligible to return off IR if his calf problem is healed, but Johnson has averaged over 5 yards per carry in his absence. The Browns offensive line has dealt with injuries as tackles Jack Conklin and Chris Hubbard are on IR, and that might give the Patriots front a better chance to keep Chubb under wraps.
When the Browns pass - Edge: Patriots
Baker Mayfield has dealt with his share of adversity this season. He's been bruised and battered throughout, trying to play through a labrum injury to his non-throwing shoulder while also dealing with the soap opera that was Odell Beckham. Beckham is gone now and, likely not coincidentally, the Browns are coming off their best performance of the season. Mayfield still has Jarvis Landry as his top wideout but uses tight ends David Njoku and Austin Hooper most often. The Browns operate almost exclusively out of two-tight end sets, even using a third – Harrison Bryant – at times. Njoku has been the big-play threat, averaging over 16 yards on his team-high 21 receptions. Donovan Peoples-Jones has been emerging of late and leads the team with three touchdowns, including a 60-yarder on Sunday. The Patriots secondary is coming off back-to-back strong efforts against the Chargers and Panthers. J.C. Jackson had two picks of Sam Darnold and is playing well controlling the opponent's top threat. Myles Bryant also has provided a spark coming up from the practice squad, showcasing his speed and physicality nicely in the wins. Mayfield can be erratic and has taken 24 sacks this season. That's a high number for a team that runs the ball as well as Cleveland does, and pressuring Mayfield will be a key for Matthew Judon (9 sacks) and the Patriots on Sunday.
Special Teams - Edge: Patriots
Gunner Olszewski was starting to kick things into gear in the punt return department before leaving the Panthers win with a head injury. He had returns of 21, 22 and 27 yards against the Chargers and followed that with returns of 17 and 18 yards on his first two attempts in Carolina before suffering an apparent concussion while returning a kickoff. Jakobi Meyers replaced him on punts while Stevenson handled kickoffs. Nick Folk finally missed a kick, pushing a late 54-yarder to the right for just his second misfire of the season. Meanwhile the coverage has been airtight in recent weeks, smothering kick returners inside the 25 on a regular basis. Cleveland has been similarly solid on special teams with Chase McLaughlin connecting on 13 of 15 field goals and all 23 PATs. Demetric Felton is the primary punt returner while Anthony Schwartz handles kicks. Neither has submitted any game-changing plays. Jamie Gillan is the Browns punter and he's been effective with nine kicks downed inside the 20 against just one touchback. Cleveland's coverage units have been strong all season, allowing just 7.3 yards per punt return and 20 yards on kicks. Not much separating these two on special teams.
The Patriots and Browns will meet for the 26th time overall, including one postseason meeting, when the clubs square off on Sunday.
The teams will be playing against each other for the first time since a 27-13 New England victory at Gillette Stadium on Oct. 27, 2019.
Cleveland leads the all-time series with a 13-12 mark, including the one postseason game when the Bill Belichick-led Browns claimed a 20-13 victory over the Patriots on New Year's Day, 1995, in a Wild Card Playoff game at Cleveland's Municipal Stadium. The regular season series is tied at 12-12.
The Patriots are 7-5 all-time against the Browns in games played in New England, including 4-0 at Gillette Stadium.The Patriots have won six straight over the Browns.
SERIES BREAKDOWN
(Including Playoffs)
Record in New England: 7-5
Schaefer/Sullivan/Foxboro Stadium: 3-5
Gillette Stadium: 4-0
Cleveland Municipal Stadium: 2-6
Cleveland Browns/FirstEnergy Stadium: 3-2
Bill Belichick vs. Cleveland: 7-2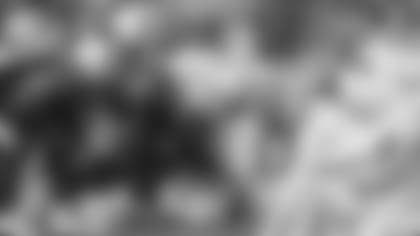 Table inside Article

| 2021 SEASON | NEW ENGLAND | CLEVELAND |
| --- | --- | --- |
| RECORD | 5-4 | 5-4 |
| Divisional Standings | 2nd | 3rd (T) |
| Total Yards Gained | 3,110 | 3,421 |
| Total Offense (Rank) | 345.6 (19) | 380.1 (11) |
| Rush Offense | 106.8 (19) | 160.2 (2) |
| Pass Offense | 238.8 (15) | 219.9 (25) |
| Points Per Game | 25.6 (10) | 24.9 (13) |
| Total Yards Allowed | 3,063 | 2,787 |
| Total Defense (Rank)) | 340.3 (9) | 309.7 (3) |
| Rush Defense | 108.9 (14) | 84.8 (3) |
| Pass Defense | 231.4 (11) | 224.9 (9) |
| Points Allowed/Game | 18.9 (4) | 21.8 (10T) |
| Possession Avg. | 30:16 | 32:06 |
| Sacks Allowed/Yards Lost | 17/135 | 25/143 |
| Sacks Made/Yards | 19/131 | 27/179 |
| Total Touchdowns Scored | 24 | 26 |
| Penalties Against/Yards | 52/479 | 64/602 |
| Punts/Avg. | 30/44.7 | 27/44.6 |
| Turnover Differential | +2 (12T) | 0 (17T) |
MAC JONES, QB, PATRIOTS
HT: 6-3 WT: 217 COLLEGE: ALABAMA
Table inside Article

| SEASON | COMP | ATT | YDS | TD | INT | LNG | SK/YDS |
| --- | --- | --- | --- | --- | --- | --- | --- |
| 2021 | 204 | 300 | 2,135 | 10 | 7 | 75 | 17/135 |
BAKER MAYFIELD, QB, BROWNS
HT: 6-1 WT: 215 COLLEGE: OKLAHOMA
Table inside Article

| SEASON | COMP | ATT | YDS | TD | INT | LNG | SK/YDS |
| --- | --- | --- | --- | --- | --- | --- | --- |
| 2021 | 150 | 225 | 1,917 | 8 | 3 | 71 | 24/138 |
BELICHICK IN CLEVELAND
Patriots Head Coach Bill Belichick was the head coach of the Cleveland Browns for five seasons from 1991-95. Belichick took over with the Browns coming off of what was their worst season in franchise history, a 3-13 campaign in 1990. By 1994, Belichick had coached the Browns to an 11-5 record and a playoff berth. The Browns' 11 victories in 1994 are tied for the second highest single-season win total in the history of the franchise, and their playoff victory over the Patriots in the wild card round that season stands as the franchise's most recent playoff win. In 1994, the Browns allowed just 204 points – the fewest points allowed in the NFL that season and the fewest points allowed by a defense coached by Belichick.
HC Bill Belichick (1991-95)
LB Jamie Collins Sr. (2016-18)
DL Carl Davis (2018)
QB Brian Hoyer (2013-14)
Director of Skill Development Joe Kim (1992)
Asst. OLC Billy Yates (2009-10)
OL Hjalte Froholdt (2019-20)
Pass Game Coordinator/WRC Chad O'Shea (2009-18)
Bill Belichick has 249 regular season wins with the Patriots and needs one more regular season win in 2021 to reach 250. He will join Tom Landy (250), Don Shula (257) and George Halas (318) to become the fourth coach with at least 250 career regular season wins with one team.
J.C. Jackson had two interceptions last week at Carolina and looks to become the first Patriots player to record back-to-back games with at least two interceptions since Mike Haynes in 1976. Haynes had two interceptions at Baltimore on Nov. 14, 1976, followed by three interceptions at the New York Jets on Nov. 21, 1976.
Jackson led the NFL with 11 takeaways in 2020. Since 2019, he has 21 total takeaways (19 interceptions and two fumble recoveries). The Patriots record for most takeaways in a three-year span is 22 by Ron Hall (1964-66 - (20 interceptions in two fumble recoveries).
Jackson is tied for first in the NFL with Dallas's Trevon Diggs with 12 passes defensed. Jackson had a career-high 14 passes defensed in 2020.
Jackson is tied with Asante Samuel for 11th in team history with 22 career interceptions and with one more pick will move into sole possession of 10th place on the Patriots all-time interception list.
Jackson has the most interceptions since he entered the NFL as a rookie free agent in 2018 with a total of 22 picks.
Gunner Olszewski, who led the NFL with a team record 17.3-yard punt return average in 2020, is currently second in the NFL with an 13.8-yard punt return average. The last time that a player has averaged 10-plus yards per return with at least 20 returns in consecutive seasons was Darren Sproles in 2014 and 2015. Ted Ginn accomplished the feat for six consecutive seasons, from 2010-15.
Mac Jones has completed over 70 percent of his passes in five of his first nine NFL games, the only rookie quarterback to ever do so. The rookie record is nine games by Dak Prescott. The NFL record is 13 games by Drew Brees in 2017.
Mac Jones has passed for 2,135 yards during the first nine games and is on pace for 4,033 passing yards for the season. He leads all rookie quarterbacks in passing yards (2,135) completions (204), completion percentage (68.0) and touchdown passes (10). Only three rookie quarterbacks have ever passed for at least 4,000 yards.
After nine games, Jones' completion percentage is 68.0. The best completion percentage for a season by a rookie quarterback is Dak Prescott at 67.7 percent in 2016.
Damien Harris is looking to score a rushing touchdown in his sixth straight game. If successful, he will tie for the second-most consecutive games with a rushing touchdown in team history.
Nick Folk enters this week first in the NFL with 21 field goals. Folk has never led the NFL in field goals. Since 1970, the Patriots have had a player finish first in the NFL in field goals five times – Tony Franklin in 1986, Adam Vinatieri in 2004 and Stephen Gostkowski in 2008, 2013 and 2014.
WR Jakobi Meyers completed two passes for 45 yards in Week 4 against Tampa Bay. He is now 4-of-4 for 88 yards with two touchdowns and a perfect 158.3 passer rating in his career. The Patriots have never had a wide receiver complete more than two passes in a single season. Julian Edelman completed two passes in 2018, 2019 and 2020, and Harold Jackson completed two passes in 1980. In addition to the Tampa Bay game, Meyers completed two passes, both for touchdowns, in 2020.
The most passes thrown by a non quarterback in a single season for the Patriots were by RB Andy Johnson, who was 7-of-9 for 194 yards with four touchdowns in 1981 and RB Dick Christy, who was 6-of-11 for 94 yards with two touchdowns in 1960.
Jakobi Meyers has two 2-point conversions in 2021 after converting vs. Dallas on Oct. 17 and at LA Chargers on Oct. 31. Only 17 players have had three in one season. The NFL record for most in a season is four by Todd Heap of Baltimore in 2003.
Jakobi Meyers has three total 2-point conversions and needs one more to tie Julian Edelman and Gino Cappelletti for the team's all-time career high with four 2-point conversions.
Matthew Judon leads the Patriots with nine sacks. His career high is 9 1/2 sacks in 2019 when he played for Baltimore.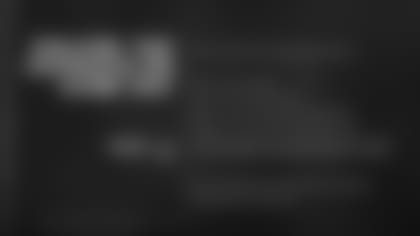 TELEVISION: This week's game will be broadcast by CBS and can be seen locally on WBZ-TV Channel 4. Ian Eagle will handle play-by-play duties with Charles Davis as the color analyst. Evan Washburn will work from the sidelines. The game will be produced by Mark Wolff and directed by Bob Fishman.
NATIONAL RADIO: Sunday's game will be broadcast to a national audience on ESPN Radio. Jay Alter will call the game with Rob Ninkovich providing analysis. Dan Graziano will work the sidelines.
LOCAL RADIO: 98.5 The Sports Hub is the flagship station for the Patriots Radio Network. A complete listing of the network's 35 stations can be found here. Play-by-play broadcaster Bob Socci will call the action along with former Patriots quarterback Scott Zolak, who will provide color analysis. The games are produced by Marc Cappello.