NEW ENGLAND PATRIOTS (8-1) at PHILADELPHIA EAGLES (5-4)
Sunday, November 17, 2019 at 4:25 p.m. ET. Lincoln Financial Field.
The New England Patriots return from their bye this week to square off against the Philadelphia Eagles on the road on Sunday afternoon. Since becoming Patriots head coach in 2000, Bill Belichick has recorded a 14-5 mark in the regular season coming off a bye.
New England and Philadelphia will meet for the 13th time in the regular season and for the first time since a 35-28 win by the Eagles at Gillette Stadium on Dec. 6, 2015, giving Phialdelphia a 7-5 edge in the regular-season series. The two clubs have also met in two Super Bowls, with each team earning a win.
The New England Patriots and Philadelphia Eagles will meet in the regular season for the first time since Dec. 6, 2015, when Philadelphia beat New England, 35-28, at Gillette Stadium. This week will mark the Patriots first trip to Philadelphia since Nov. 27, 2011, when the Patriots left with a 38-20 victory.
Philadelphia leads the all-time series by a 7-5 margin in the regular season. The teams have also played in two Super Bowls, with each team earning a win. The Patriots are 2-5 overall in games played in Philadelphia, but are 2-0 at Lincoln Financial Field with wins in 2003 and 2011.
This week's game will be a rematch of Super Bowl LII, a 41-33 victory for Philadelphia at U.S. Bank Stadium in Minneapolis.
While the teams have played just 12 times in the regular season, they have met 23 times in the preseason with the Patriots claiming a 13-10 edge in the series.
SCOUTING THE MATCHUPS
When the Patriots run - Edge: Eagles
It will be interesting to see if the bye week did anything to improve the Patriots sagging run game. Sony Michel is averaging just 3.3 yards per carry and in his most recent game was a mere afterthought with just four carries. The Patriots instead went exclusively out of the shotgun with James White and Rex Burkhead getting the snaps, and they had some success on the ground albeit while chasing a 17-point deficit. It will be interesting to see if Josh McDaniels decides that tactic is worth pursuing on a more regular basis after the bye. Meanwhile the Eagles defense, which has been hit hard by injuries up front, has performed well against the run. Philly allows an average of just 87.3 yards per game on the ground despite losing mammoth defensive tackles Malik Jackson and Hassan Ridgeway for the season. Fletcher Cox and Timmy Jernigan man the inside spots in front of linebackers Nigel Bradham, Kamu Grugier-Hill and Nathan Gerry. It's not the most dynamic front seven in the league but it has been effective against the run.
When the Patriots pass - Edge: Patriots
It didn't take long for Tom Brady to develop a rapport with his newest wideout Mohamed Sanu. The pair connected 10 times in the Week 9 loss in Baltimore including a touchdown, and the Patriots offense seemed to find some rhythm with the no huddle attack, particularly in the middle of the game. Brady has had some trouble dealing with spotty pass protection throughout the season despite the fact that he's only been sacked 15 times. Periodic breakdowns have forced him into more throwaways than normal and the offense hasn't always looked smooth as a result. Julian Edelman (63 catches, 663 yards, 4 TDs) has been the lone constant in the passing game while White (44 catches, 404 yards, 1 TD) has provided a steady presence out of the backfield. The Eagles secondary has struggled all season long, allowing 239 yards per game and 16 touchdowns. Ronald Darby hasn't played at the level he's shown in the past while Jalen Mills, Avonte Maddox and Sidney Jones have struggled as well. This is a secondary Brady should be able to exploit, assuming the line can handle the likes of Cox, Brandon Graham and Derek Barnett.
When the Eagles run - Edge: Patriots
The Eagles have developed their version of a thunder and lightning-type backfield with Jordan Howard and Miles Sanders. Howard has come on as of late with 525 yards rushing and six touchdowns while the speedy Sanders has 336 yards and a 65-yard touchdown to his credit. Both average 4.4 yards per rush, and now they go against a defense that allows 4.7 yards per attempt and is coming off a dismal showing in Baltimore. Howard is the workhorse but his straight-forward style seems more conducive to the kinds of backs the Patriots have bottled up in the past. Sanders has the versatility that has given the linebackers some trouble, however, both in the running and passing game. New England's linebackers will also have to deal with the mobility of Carson Wentz, who likes to escape the pocket especially on third down. For two weeks the Patriots have heard about the problems stopping the run and it would be surprising to see the Eagles power up and run it all evening against a defense that had been dominant prior to the Ravens game.
When the Eagles pass - Edge: Patriots
Wentz showed some signs of life in his last outing after some uneven performances in the first half of the season. He's completing only 63 percent of his throws but has 15 touchdowns against only four picks and his team won two straight heading into the bye. Injuries played a role in the Eagles stagnant passing game with DeSean Jackson (IR) and Alshon Jeffery missing time. Jeffery and Nelson Agholor are capable targets and Zach Ertz is one of the most dangerous tight ends in the league. Wentz also uses tight end Dallas Goedert effectively, particularly in the red zone. The Patriots secondary, led by Stephon Gilmore, has been outstanding, and the pass rush has been equally effective with 32 sacks. This matchup could come down to the Eagles offensive line and its ability to keep Wentz comfortable in the pocket. Most of the Eagles passing game struggles start with protection issues, forcing Wentz to escape the pocket too often. Look for that to continue Sunday evening.
Special Teams - Edge: Eagles
The Eagles have a solid kicker in Jake Elliott, who has yet to miss a field goal this season. Meanwhile, the Patriots are working in newcomer Nick Folk, who replaced Mike Nugent in Baltimore and made all four of his kicks, although the longest were a pair of PATs. The coverage units on both side have been adequate while the Eagles return game features Sanders handling kickoffs and the ageless Darren Sproles still doing the job on punts. The Patriots use Brandon Bolden (kicks) and Gunner Olszewski (punts), although the rookie was inactive in Baltimore due to an ankle injury and Sanu took his place. Both punters, Jake Bailey and Cameron Johnston, have been effective in pinning teams inside their 20 all season. Although not much stands out either way in terms of special teams, the Eagles earn a slight edge due to Elliott's steadiness.
Table inside Article

| 2019 REGULAR SEASON | NEW ENGLAND | EAGLES |
| --- | --- | --- |
| Record | 8-1 | 5-4 |
| Divisional Standings | 1st | 1st (tied) |
| Total Yards Gained | 3,301 | 3,123 |
| Total Offense (Rank) | 366.8 (15) | 347.0 (20) |
| Rush Offense | 92.9 (23) | 127.3 (11) |
| Pass Offense | 273.9 (7) | 219.7 (21) |
| Points Per Game | 30.0 (2) | 24.9 (13) |
| Total Yards Allowed | 2,244 | 2,937 |
| Total Defense (Rank) | 249.3 (1) | 326.3 (8) |
| Rush Defense | 99.1 (11) | 87.3 (4) |
| Pass Defense | 150.2 (2) | 239.0 (16) |
| Points Allowed / Game | 10.8 (1) | 23.7 (18) |
| Possession Avg. | 32:59 | 32:13 |
| Sacks Allowed / Yards Lost | 16/117 | 20/107 |
| Sacks Made / Yards | 32/214 | 24/158 |
| Total Touchdowns Scored | 33 | 27 |
| Penalties Against / Yards | 56/484 | 59/522 |
| Punts / Avg. | 48/44.6 | 34/47.6 |
| Turnover Differential | +17 (1) | -12 (18T) |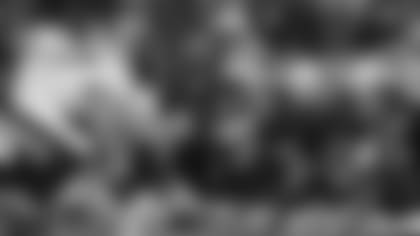 S Patrick Chung - Defensive Back (2013).
QB Cody Kessler - Quarterback (2019).
DB Coach Cory Undlin - Defensive Assistant (2004).
WR Jordan Matthews - Wide Receiver (2018).
With a win in Philadelphia on Sunday, New England will secure its 19th consecutive winning season. That mark would be the most in the NFL since the 1970 merger and second all-time in NFL history, behind the 20 straight winning seasons by the Dallas Cowboys from 1966-85. Additionally, the Patriots have won nine or more games in 22 of the 25 seasons Robert Kraft has owned the team.
Since 2002, the Patriots are 44-8 (.846) in regular-season games following a loss since 2003. They have dropped back-to-back regular-season games in 2006, 09, 11-12, 15 (twice) and 18 (twice).
With one defensive score, the Patriots will tie for third-most defensive scores in a season (5) in franchise history.
With two or more points in the first quarter, the Patriots will exceed their first-quarter scoring output for the 2018 season. Through nine games, the Patriots are outscoring opponents 87-17 in the first quarter. By comparison, the 2018 Patriots had outscored their opponents 44-39 in the first quarter through nine games, finishing the season with an 88-80 point differential in the first quarter.
With a shutout, the Patriots would record their third shutout of the season, having blanked the Dolphins in Week 2 and the Jets in Week 7. The Patriots had three shutouts in 2003, which is both a franchise record and the highest tally for a Bill Belichick-coached team.
The Patriots defense is leading the league with 19 interceptions through nine games, on pace for 33 on the season. Their 19 picks are already more than the Patriots recorded in 27 of their previous 59 seasons. The most interceptions in the Belichick era was 29 by the 2003 Patriots team.
The Patriots have three games with four interceptions this season, a feat they haven't accomplished in the regular season since 1962. They also recorded four interceptions on three occasions during the 2003 season, including four in the AFC Championship Game against the Colts (01/18/04). If they have one more game with four or more interceptions, the Patriots will set a new team record for most such games in a season.
The Patriots have held teams to just 20-for-106 (18.9%) on third down in 2019, the league best. The fewest third downs allowed in a 16-game season is 49 by the 1991 Saints. Against the Jets in Week 3, they did not allow a single third-down conversion, a feat they have accomplished five times since 2000. Only five teams have managed a 0.0 third down percentage twice in the same season: Packers (2005), Eagles (2009), Giants (2010), Dolphins (2011) and Saints (2013).
Since 2001, the Patriots are 94-13 (.879) when they do not turn the ball over and 92-2 (.979) with a positive turnover margin. In 2019, the Patriots lead the league with a +17 turnover margin through Week 10.
Belichick is 41-0 since 2000 when leading the Patriots to a 40-point outing. He is 128-7 (.948) when leading the Patriots to a 30-point outing and 210-34 (.861) when leading them to a 20-point outing.
If the Patriots record one interception, it will mark the eighth time under Belichick that the team has tallied 20 or more picks in a season.
With 300 or more yards passing, Brady will record his 92nd 300- yard passing game. That is third in NFL history behind Drew Brees (117) and Peyton Manning (93). The Patriots are 76-15 in Brady's 300-yard passing games.
With 30 or more completions against the Eagles, Brady will register his 40th career game with 30 or more completions, breaking a tie with Peyton Manning for second-most in NFL history. Drew Brees is first with 62 such games.
Entering Week 11, Brady's 531 regular-season touchdown passes are second-most in NFL history. He will look to edge closer to Peyton Manning, who holds the record with 539 touchdown passes. Drew Brees is third with 525 passing touchdowns.
Brady has three rushing touchdowns in 2019, which surpasses or matches the total of five teams this season through 10 weeks.
The Patriots will guarantee a winning record for their 19th consecutive season (2001-19), the most since the 1970 merger and the second-most all-time, behind Dallas with 20 straight winning seasons (1966-85).
New England will cement its 34th winning season since the 1970 merger, second only to the 36 by Pittsburgh.
New England will earn its ninth win of the season and register its 19th season since 2001 of at least nine wins, more than any other team.
The Patriots will improve their record against the NFC to 57-14 (.803) since 2002, an NFL best for inter-conference games during that time.
The Patriots will extend their NFL record for the most regular-season wins in a decade (2010-present) to 122. The team will also extend their record for the most total wins in a decade to 138, including the playoffs (2010-present).
... and a player eclipses 100 yards rushing, the team will improve to 52-1 in the regular season since 2000 when a player rushes for 100 yards.
Belichick will claim his 19th consecutive winning season (2001-19), second-most in NFL history behind Tom Landry's 20 (1966-85).
Belichick will earn his 301st all-time win (regular and postseason) as a head coach, which is third in NFL history behind Don Shula (347) and George Halas (324). It will also mark Belichick's 270th regular-season win, behind Shula (328) and Halas (318).
Brady will improve to 55-16 (.775) against the NFC in his career, including a 28-8 (.777) mark in inter-conference games on the road. His current 54 wins against an NFC opponent are an NFL record for inter-conference wins since the 1970 merger.
Brady will claim his 216th regular-season win, second in NFL history.
Brady will earn his 97th road victory in the regular season, extending his own NFL record. Peyton Manning is second with 85 road wins.
Brady will earn his 246th career win (including postseason), extending his NFL record for a quarterback. Peyton Manning is second with 200 career wins.
TELEVISION: This week's game will be broadcast by CBS and can be seen locally on WBZ-TV Channel 4. Jim Nantz will handle play-by-play duties with Tony Romo as the color analyst. Tracy Wolfson will work from the sidelines. The game will be produced by Jim Rikhoff and directed by Mike Arnold.
NATIONAL RADIO: Sunday's game will be broadcast to a national audience on ESPN Radio. Adam Amin will call the game with Jack Del Rio providing analysis. Sal Paolantonio will work from the sidelines.
SATELLITE RADIO: SIRIUS: 134 (NE), 82 (Phi) and XM: 384 (NE), 227 (Phi).
LOCAL RADIO: 98.5 The Sports Hub is the flagship station for the Patriots Radio Network. A complete listing of the network's 38 stations can be found here. Play-by-play broadcaster Bob Socci will call the action along with former Patriots quarterback Scott Zolak, who will provide color analysis. The games are produced by Marc Cappello.