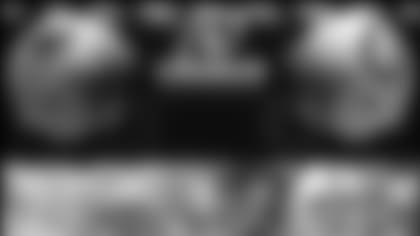 PATRIOTS* (12-4) vs.COLTS (11-5)
*Saturday, January 11, 2014 at 8:15 p.m. ET
* Gillette Stadium (68,756)*
The AFC East Champion New England Patriots will host the AFC South Champion Indianapolis Colts in a Divisional Playoff game this Saturday evening at Gillette Stadium. The winner will advance to the AFC Championship. The Colts advanced to the second round of the playoffs after a come-from-behind 45-44 victory at home against the Kansas City Chiefs. This week's game will be the fourth postseason meeting between the two teams. The Patriots are 2-1 in the postseason against the Colts. The Patriots beat Indianapolis, 24-14, in the 2003 AFC Championship Game and 20-3 in a Divisional Playoff Game in 2004 played at Gillette Stadium. The Patriots dropped a 38-34 decision in the 2006 AFC Championship Game at Indianapolis. The Patriots will be looking to become the first team since Philadelphia (2001-04) to go to at least three straight Conference Championships.
TELEVISION: This week's game will be broadcast to a national audience by CBS and can be seen in Boston on WBZ-TV. Greg Gumbel will handle play-by-play duties with Dan Dierdorf providing color. Allie LaForce will report from the sidelines. The game will be produced byMark Wolff and directed by Bob Fishman.
NATIONAL RADIO: This week's game will be broadcast to a national audience by Westwood One. Ian Eagle and Trent Green will call the game. Tony Boselli will report from the sidelines.
RADIO: 98.5 FM, The Sports Hub, is the flagship station for the Patriots Radio Network. A complete listing of the network's 37 stations can be found here. Play-by-play broadcaster Bob Socci will call the action along with former Patriots quarterback Scott Zolak, who will provide color analysis.
PATRIOTS CLINCH PLAYOFF SPOT FOR 15TH TIME IN KRAFT'S 20 YEARS OF OWNERSHIP
The New England Patriots have now qualified for the playoffs 21 times in their 54-year history. The Patriots have earned 15 playoff berths in the 20 seasons since Robert Kraft purchased the team in 1994, a dramatic contrast to the six total playoff berths that the team earned in its first 34 years of existence. The New England Patriots have won 13 AFC East crowns under Kraft's leadership. New England has won 16 division crowns overall (15 AFC East crowns) and have qualified as a Wild Card team on four occasions (1998, 1994, 1985 and 1976). The Patriots also qualified for the playoffs in 1982 as part of a 16-team tournament following a players' strike.
2013 AFC EAST CHAMPIONS
The New England Patriots claimed the AFC East Division title for the fifth consecutive season and for the 13th time under Robert Kraft.
DIVISION CHAMPIONSHIPS SINCE 1994
New England Patriots, 13
Pittsburgh Steelers, 10
Green Bay Packers, 10
Indianapolis Colts, 9
PATRIOTS SET NFL MARK FOR MOST FIRST ROUND BYES; BECOME FIRST AFC TEAM TO EARN FOUR STRAIGHT BYES
The Patriots earned a first-round bye in the 2013 NFL playoffs and lead the NFL with nine first-round byes since the current NFL playoff format was instituted in 1990. The Patriots have earned a first-round bye for the fourth consecutive season, becoming the third NFL team to record four straight byes and the first AFC team to do so, joining Dallas and San Francisco, who did so from 1992 through 1995.
The Patriots and Colts will face off for the fourth time in the postseason and for the second time in a Divisional round game.
The clubs faced each other in the playoffs following the 2003, 2004 and 2006 season. The Patriots beat the Colts in the 2003 AFC Championship game, 24-14, at Gillette Stadium on Jan. 18, 2004, won 20-3 against the Colts on Jan. 16, 2005 at Gillette Stadium in an AFC Divisional game and then lost in the 2006 AFC Championship Game, 38-34, on Jan. 21, 2007 at Indianapolis.
The Patriots lead the all-time series 45-28 in the regular season and 2-1 in the postseason, including 2-0 against the Colts in the postseason at Gillette Stadium.
The Patriots and Colts last met Nov. 18, 2012 at Gillette Stadium with the Patriots pulling away with a 59-24 victory.
The two teams share a long-time rivalry, as the Patriots and the Baltimore/Indianapolis Colts played twice each year from 1970 to 2001 as members of the AFC East, with the exception of the 1982 strike season.
New England is 21-10 against Indianapolis since 1993, and has won 18 of the series' last 25 games overall.
New England holds an overall record of 14-9 in games played in Indianapolis and 27-12 when playing at home.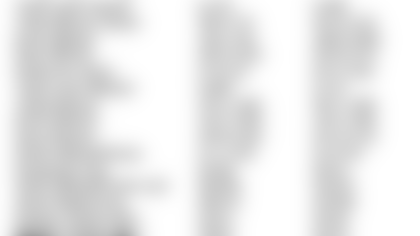 SERIES BREAKDOWN*
*(Includes Postseason)
Overall Record, 47-29
Home Record, 27-12
In Foxborough, 27-11
In Boston, 0-1
Away Record, 20-17
In Indianapolis, 14-9
In Baltimore, 6-8
Largest Victory, 39 points (10/06/74)
Largest Defeat, -31 points (11/26/72)
Longest Winning Streak, 7 (1996-99)
Longest Losing Streak, 3 (1970-71, 2005-07)
Seaonal Sweeps of 2 or more wins, Patriots 12, Colts 5
PATRIOTS – COLTS QUICK HITS
The Patriots and Colts both surpassed the 1990s San Francisco 49ers for the all-time best mark for a decade in NFL history. New England had 126 wins in the decade from 2000- 2009, while Indianapolis had 124 wins. San Francisco had 122 wins in the 1990s.
Patriots Head Coach Bill Belichick is 11-6 against the Colts as the head coach of the Patriots and is 13-8 against Indianapolis as a head coach overall.
Despite not being in the same division, the Patriots and Colts will played each other for the 10th straight season in 2012.
CONNECTIONS
Colts Defensive Line Coach Gary Emanuel is a native of New London, Conn., and earned his bachelor's degree from Plymouth State in Plymouth, N.H.
Colts Quarterbacks Coach Clyde Christensen spent two seasons as a position coach and offensive coordinator at Holy Cross in Worcester, Mass. from 1989-90.
Colts Offensive Line Coach Joe Gilbert held assistant coaching positions at Northeastern University for three seasons (1991- 93) and the University of Maine for six seasons (1994-99).
Colts QB Matt Hasselbeck is a native of Norfolk, Mass. and attended Xaverian Brothers High School in Westwood, Mass. before playing football at Boston College from 1994-97.
Colts RB Donald Brown and CB Darius Butler were both standouts on the University of Connecticut football team and were teammates for three seasons (2006-08).
Colts T Gosder Cherilus and T Anthony Castonzo were both standout offensive linemen at Boston College. Cherilus played from 2004-07, while Castonzo joined Cherilus in 2007 and played until 2010.
Indianapolis Ties
Patriots DT Chris Jones went to high school in Brownsburg, Ind., located less than 20 miles west of Lucas Oil Stadium in Indianapolis.
Former Patriots
Colts K Adam Vinatieri spent nine seasons in New England from 1996-05 and helped lead the team to three Super Bowl Championships. Vinatieri connected on last-minute gamewinning field goals in Super Bowl XXXVI vs. St. Louis and Super Bowl XXXVIII vs. Carolina.
Colts FS Sergio Brown signed with the Patriots in 2010 and appeared in 26 games in two seasons from 2010-11.
Colts CB Darius Butler was drafted by the Patriots in the second round of the 2009 NFL Draft and played for New England for two seasons from 2009-10. Former Colts
Patriots Head Coach Bill Belichick began his NFL coaching career with the Baltimore Colts as an assistant to Head Coach Ted Marchibroda in 1975.
Patriots Assistant Head Coach/Offensive Line Dante Scarnecchia coached the Colts offensive line for two seasons (1989-90) before joining the Patriots in 1991.
Patriots WR Austin Collie compiled 1,845 receiving yards and 16 touchdowns in four seasons with the Colts from 2009-12.
Former NFL Teammates
Patriots DE Rob Ninkovich was teammates with Colts C Samson Satele for two seasons (2007-08) on the Miami Dolphins. Ninkovich was also teammates with Colts OLB Erik Walden during the 2008 season in Miami.
Patriots DT Isaac Sopoaga and Colts NT Aubrayo Franklin were teammates for four seasons (2007-10) on the San Francisco 49ers.
Sopoaga was also teammates with DT Ricky Jean Francois for four seasons (2009-12) and Colts OLB Cam Johnson for one season (2012) in San Francisco.
Patriots TE Michael Hoomanawanui was teammates with Colts CB Josh Gordy during the 2011 season on the St. Louis Rams.
Patriots DE Andre Carter and Colts S LaRon Landry were teammates for four seasons (2007-10) on the Washington Redskins.
Carter was also teammates with WR Darrius Heyward-Bey on the Oakland Raiders during the 2012 season.
Colts S Corey Lynch was teammates with Patriots CB Aqib Talib for three seasons (2009-11), RB LeGarrette Blount for two seasons (2010-11) and DB Kyle Arrington for one season (2009) on the Tampa Bay Buccaneers.
Patriots DT Sealver Siliga and Colts CB Cassius Vaughn were teammates during the 2011 season on the Denver Broncos.
Patriots LB Chris White was teammates with Colts RB Tashard Choice and ILB Kelvin Sheppard for two seasons (2011-12) on the Buffalo Bills.
Former College Teammates
Patriots LB Dont'a Hightower was teammates with Colts NT Josh Chapman (2008-11) and Colts RB Trent Richardson (2009-11) at the University of Alabama and won two NCAA National Championships with both players in 2009 and 2011.
Patriots RB Stevan Ridley was teammates with Colts ILB Kelvin Sheppared for three seasons (2008-11) and DT Ricky Jean Francois for one season (2008) at LSU.
Patriots LS Danny Aiken and Colts OLB Cam Johnson were teammates for three seasons (2008-10) at the University of Virginia.
Patriots LB Brandon Spikes and Colts T Xavier Nixon were teammates during the 2009 season at the University of Florida.
Colts G Hugh Thornton was teammates with Patriots DE Michael Buchanan for four seasons (2009-12), DB Tavon Wilson for three seasons (2009-11), and TE Michael Hoomanawanui for one season (2009) at the University of Illinois.
Patriots RB Brandon Bolden and Colts CB Cassius Vaughn were teammates for two seasons (2008-09) at the University of Mississippi.
PATRIOTS IN THE DIVISIONAL ROUND AND CONFERENCE TITLE GAME
The Patriots have compiled a 10-6 all-time record in divisional playoff games, including 7-2 at home and 5-1 at Gillette Stadium. They are 7-2 in the conference title game, including a 4-1 record at home and a 3-1 mark at Gillette Stadium.
ALL-TIME PLAYOFF RESULTS
The Patriots have compiled a 24-17 record in their 41 playoff games and their .585 playoff winning percentage is the fifth best in NFL history among teams that have played at least 15 playoff games. New England has qualified for seven Super Bowls (XX, XXXI, XXXVI, XXXVIII, XXXIX, XLII and XLVI) and one AFL Championship Game in 1963.
PATRIOTS PLAYOFF RECORD BY ROUND
First Round, 0-1
Wild Card Round, 4-3
Divisional Round, 10-6
AFC Championship, 7-2
AFL Championship, 0-1
Super Bowl, 3-4
Total, 24-17
*-1982 Strike Season*