PATRIOTS (5-2) vs. DOLPHINS (3-3)
Sunday, Oct. 27, 2013 at 1:00 p.m. EDT
* Gillette Stadium (68,756)*
The New England Patriots return to Gillette Stadium and will try to get back into the win column when they face the Miami Dolphins on Sunday at Gillette Stadium.
The Patriots have won six straight games against Miami after series sweeps in 2010, 2011 and 2012. A win this Sunday will give the Patriots their longest winning streak in the regular season against Miami with seven straight wins. The Patriots current streak of six straight victories matches the six straight wins from 1986 through 1988 after the Patriots swept the series in those years.
TELEVISION: This week's game will be broadcast to a national audience by CBS and can be seen in Boston on WBZ-TV Channel 4. Jim Nantz will handle play-by-play duties with Phil Simms providing color. The game will be produced by Lance Barrow and directed by Mike Arnold.
NATIONAL RADIO: This week's game will be broadcast to a national audience by ESPN Radio. Ryan Ruocco and Bill Polian will call the game. Ian Fitzsimmons will report from the sidelines.
RADIO: 98.5 FM, The Sports Hub, is the flagship station for the Patriots Radio Network. A complete listing of the network's 37 stations can be found here. Play-by-play broadcaster Bob Socci will call the action along with former Patriots quarterback Scott Zolak, who will provide color analysis.
DIVISIONAL DOMINANCE
The New England Patriots own a 61-16 (.792) record in regular season AFC East games since the beginning of the 2001 season, compiling the best intra-division record of any team in the NFL.
PATRIOTS WICKED GOOD IN OCTOBER
The Patriots are an NFL-best 36-9 in the month of October since the 2003 season. The Patriots are 21-1 (.955) at home during that time in October. The only home loss since 2003 was a 41-17 victory by the visiting San Diego Chargers on Oct. 2, 2005.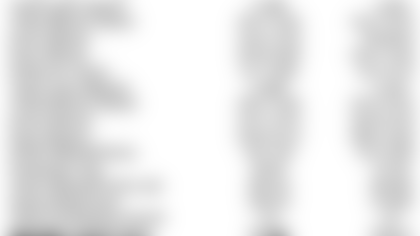 The New England Patriots and Miami Dolphins will square off for the 96th time, including three playoff games, in their 48th year as division foes and for the first of two meetings of the 2013 season. The Patriots will travel to face the Dolphins in Miami on Dec. 15.
The Dolphins and Patriots began playing twice a year during the regular season in 1967.
The Patriots swept the series in the last three seasons (2010-2012). The Patriots also swept the annual series for three straight seasons from 1986 through 1988.
The Patriots have won eight of the last 10 games against Miami.
The Patriots have had the upper hand at home against Miami, as they hold a 29-17 record in games played in New England in the regular-season, including a 9-2 record at Gillette Stadium. But the Patriots are only 15-33 all-time in Miami.
The two have played three times in the postseason with New England holding a 2-1 advantage.
SERIES TRENDS
Miami 50, New England 45
(Including New England 2, Miami 1 in Playoffs)
*-A Miami home game was played in Tampa in 1969
Record in New England ............................................30-17 (Incl. 1-0 in playoffs)
Record in Foxborough ............................................ 28-15 (1-0)
Record in Boston ................................................... 2-2
Record in Miami .....................................................15-33 (Incl. 1-1 in playoffs)
Record at Dolphins/Pro Player/Joe Robbie/Sun Life ........ 11-15
Record at Orange Bowl............................................ 3-18 (1-1)
Record in Tampa* ................................................. 1-0
Seasonal Sweeps ................................................... Patriots 9, Dolphins 13
Seasonal Splits ..................................................... 23 (Most recent 2009)
Bill Belichick vs. Miami ........................................... 17-11 (17-9 with New England)
PATRIOTS-DOLPHINS QUICK HITS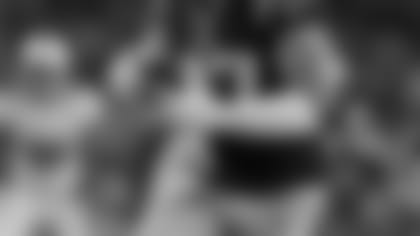 Since Bill Belichick became Patriots head coach in 2000, New England is 17-9 (.654) against the Miami Dolphins. * Since 2000, the Patriots are 63-22 (.741) against AFC East opponents. The Patriots are 17-9 against the Dolphins over that span and are 19-9 against the New York Jets and 24-3 against the Buffalo Bills in that time. The Patriots were 3-1 against Indianapolis from 2000 through 2001 when they were in the AFC East. * The Patriots have not been swept in their season series with a divisional opponent since 2000, when they lost both games to Miami and also to the New York Jets. * Tom Brady owns a 16-6 record when playing against Miami but he is 10-1 against Miami in home games, including wins in the last five games. The only loss was on Jan. 1, 2006 in the final game of the 2005 season when the Patriots had already locked up the AFC East Title and Brady played in the first quarter before being relieved by backup Matt Cassel. PASSING PERFORMANCES
Tom Brady is scheduled to start at quarterback against Miami for the 23rd time and has compiled a 16-6 record in his previous 22 starts against the Dolphins. Brady is 57-12 in his career as a starter in the regular-season against AFC East opponents, with six of the 12 losses coming to the Dolphins. One of those losses was in the final game of the 2005 season when Brady was pulled after the first quarter.
Dolphins Head Coach Joe Philbin is a native of Springfield, Mass. and received his first coaching job as the offensive line coach for Worcester (Mass.) Technical High School from 1986-87. Philbin also served as the offensive coordinator at Northeastern University from 1995-96.
Dolphins Offensive Coordinator Mike Sherman is a native of Norwood, Mass. and attended Central Connecticut State in New Britain, Conn. Sherman also spent four years as the offensive line coach and offensive coordinator at Holy Cross in Worcester, Mass. from 1985-88.
Dolphins Defensive Coordinator Kevin Coyle graduated from the University of Massachusetts and spent nine years at Holy Cross in Worcester, Mass. as an assistant coach and defensive coordinator.
Eight members of the Dolphins staff, including Philbin and Sherman, are New England natives. Seven hail from Massachusetts while one grew up in Connecticut. The other six New Englanders are:
Offensive Line Coach Jim Turner: Braintree, Mass. native, Boston College graduate.
Wide Receivers Coach Ken O'Keefe: Milford, Conn. native, former Worcester (Mass.) Academy Head Coach.
Assistant Director of Pro Scouting Chris Shea, Belmont, Mass. native and Boston College graduate.
Director of College Scouting Chris Grier, Holliston, Mass. native and University of Massachusetts graduate.
Assistant Strength and Conditioning Coach Dave Puloka, Arlington, Mass. native and Holy Cross (Worcester, Mass.) graduate.
Pro Scout Adam Howe, Raynham, Mass. native and Bridgewater (Mass.) State graduate.
Miami Ties
Patriots DL Marcus Forston is a native of Miami, Fla, and attended Miami Northwestern High and the University of Miami, where he played as a true freshman.
WR Kenbrell Thompkins is a native of Miami, Fla. and attended Miami Northwestern High School, located just 10 miles north of Sun Life Stadium.
Patriots DT Vince Wilfork hails from Boynton Beach, Fla., located about 50 miles north of Miami, and was a standout defensive lineman at the University of Miami.
Former Patriots
Dolphins Director of College Scouting Chris Grier joined New England as an intern in 1994 and joined the club fulltime the following year, serving as a regional scout for six years until joining the Dolphins in 2000. Grier is a native of Holliston, Mass. and attended the University of Massachusetts, where he played football for two years.
Dolphins T Will Yeatman was signed by the Patriots as a rookie tight end on July 27, 2011. Yeatman had six catches for 36 yards in four preseason games before the Patriots released him on Sept. 3.
Former Dolphins
Patriots Special Teams Coach Scott O'Brien spent two seasons (2005-06) with the Dolphins as coordinator of football operations/assistant to the head coach under Nick Saban.
Patriots DL Rob Ninkovich was claimed by the Dolphins on Sept. 7, 2007 and spent two seasons in Miami as a reserve defensive end before signing with the New Orleans Saints on December 3, 2008.
Former NFL Teammates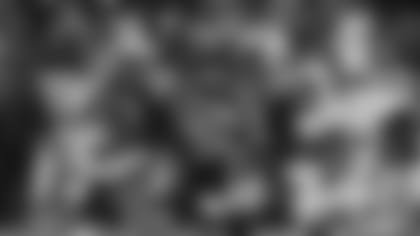 Patriots T Will Svitek was teammates with Dolphins T Tyson Clabo and CB Brent Grimes for three seasons (2009-12) on the Atlanta Falcons. Svitek and Clabo were positional teammates and started 10 games together at left and right tackle during Atlanta's 10-6 playoff season in 2011. * Dolphins WR Daniel Gibson teamed up in the St. Louis Rams passing game with Patriots WR Danny Amendola for four seasons (2009-12) and TE Michael Hoomanawanui for two seasons (2010-11). * Amendola was also teammates with Dolphins G Richie Incognito in St. Louis for the first 13 games of the 2009 season before Incognito was traded to the Bills on Dec. 15. * Patriots DT Andre Neblett was teammates with Dolphins CB R.J. Stanford for two seasons (2010-11) and QB Matt Moore for one season (2010) on the Carolina Panthers. * Patriots T Will Svitek was teammates with Dolphins CB Dimitri Patterson during the 2007 season on the Kansas City Chiefs. * Dolphins LB Jason Trusnick joined Patriots RB Leon Washington, DB Marquice Cole, and TE Matthew Mulligan during the 2009 season on the New York Jets.
WHAT TO LOOK FOR THIS WEEK AGAINST THE DOLPHINS
Tom Brady (342) needs one touchdown against the Dolphins to move out of a tie with Fran Tarkenton (342) and move into sole possession of fourth place on the NFL's all-time touchdown list. Dan Marino is in third place with 420 touchdowns.
Brady (3,956) needs 33 completions to move past Warren Moon (3,988) into fifth place all-time on the NFL completions list.
JULIAN EDELMAN
Julian Edelman needs one more punt return for a touchdown to set the team mark with his fourth punt returned for a touchdown. He is tied with Irving Fryar and Troy Brown with three returns for a touchdown.
STEPHEN GOSTKOWSKI
Stephen Gostkowski has eight field goals of 40 or more yards in 2013. He needs four more field goals of 40 or more yards to set the Patriots record for most 40-yard field goals in a single season. Adam Vinatieri had 11 field goals of 40 or more yards in 2004 and 1998 and Gostkowski had 11 such field goals in 2012.
Gostkowski needs one field goal to extend his streak to 14 consecutive field goals. The team record is 23 by Adam Vinatieri in 2004.
ROB GRONKOWSKI
Rob Gronkowski has 38 touchdown receptions from Tom Brady and needs one touchdown reception from Brady to tie Randy Moss at 39 for the most touchdown receptions from Brady.
Gronkowski has 38 touchdown receptions in 44 career games. He has an opportunity to become the fastest to 40 touchdown receptions. Antonio Gates from San Diego has the current record, reaching 40 touchdown receptions in 71 games.
ROB NINKOVICH
Rob Ninkovich has the most fumble recoveries of any NFL player over the last four years (2010-13) with 10 and can add to that total with a fumble recovery against the Dolphins.
KENBRELL THOMPKINS
Kenbrell Thompkins has 23 receptions for 334 yards and four touchdowns on the season. The most touchdowns in a rookie season by a free agent wide receiver in the common draft era (since 1967) is seven by Bobby Johnson in 1984 with the New York Giants. Thompkins needs three more touchdowns to match that total.
Thompkins needs two more touchdown receptions to match the Patriots team record for a rookie wide receiver of six by Terry Glenn in 1996.
TEAM
The Patriots have forced a turnover in 34 straight games dating back to 2011, the longest active streak in the NFL. The last time the Patriots did not register at least one takeaway was on Oct. 9, 2011 vs. the NY Jets.
A win this Sunday will give the Patriots their longest winning streak in the regular season against Miami with seven straight wins.
The Patriots are one win away from tying Oakland for the most regular season wins among the original eight AFL teams. The Patriots have 431 wins and Oakland has 432 wins.
PATRIOTS 2013 TEAM CAPTAINS
The Patriots team captains were elected by their teammates. Quarterback Tom Brady and G Logan Mankins are the offensive captains. Defensive lineman Vince Wilfork and LB Jerod Mayo are the defensive captains. Wide receiver Matthew Slater is the special teams captain. Brady has been chosen as a captain for the 12th straight season. Wilfork is a captain for the sixth straight season, while Mayo is in his fifth season serving as a captain. Mankins, and Slater are captains for a third time.
Following the season-ending injuries to Wilfork and Mayo, DB Devin McCourty and DL Rob Ninkovich were named defensive captains. McCourty previously served as a captain in 2011 and 2012. Ninkovich is a first-time captain.
PATRIOTS HAVE BEST NFL RECORD SINCE 2003
The Patriots record of 131-36 (.784) since 2003 is the best in the NFL. Over that period, only four NFL teams have posted a winning percentage of .600 or better.