WEEK 5 · Sun 10/08 · 1:00 PM EDT
Saints
New Orleans Saints
AT
Patriots
New England Patriots
The New England Patriots return to the confines of Gillette Stadium to square off against the New Orleans Saints following two consecutive road games. The Patriots own a 63-25 record vs. NFC teams since realignment in 2002, the best inter-conference record in the NFL during that time.
SERIES HISTORY
Patriots Chairman and CEO Robert Kraft's first game as owner of the team was a 1994 preseason game at Foxboro Stadium against the Saints. The Patriots won that game 24-6.
The two teams will meet this week for the 16th time and the first meeting since a 28-13 Saints win at Gillette Stadium on Sept. 26, 2021.
The Patriots lead the all-time series, 10-5. The Patriots are 5-4 against New Orleans in home games, including 2-1 at Gillette Stadium.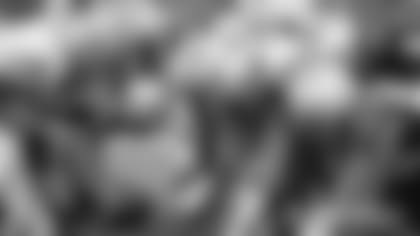 SCOUTING THE MATCHUPS
When the Patriots run - Edge: Saints
New Orleans has been just average when it comes to stopping the run. Nathan Shepherd and Khalen Saunders take up plenty of space in the middle protecting linebackers Demario Davis and Peter Werner, and the Saints allow 103.3 yards per game on the ground (11th in the league) but 4.1 yards per carry, which drops to 16th. The group did a good job last week against Tampa Bay, limiting the Bucs to a 3.5-yard average on 33 carries so it's possible the Saints are improving in that area. It's also possible the Patriots will continue to struggle when it comes to getting their ground game in gear. Rhamondre Stevenson has been a non-factor through the first month, averaging 2.7 yards per carry on 60 attempts. Ezekiel Elliott hasn't been much better other than a couple of productive runs against the Jets in obvious passing situations that helped jump his average to 4.1 per carry. Against Dallas both were smothered and combined for 20 carries for 46 yards. The health of the offensive line has certainly played a role in New England's struggles in the running game. Cole Strange (knee) missed the Cowboys game and was replaced by rookie Atonio Mafi. Trent Brown and Mike Onwenu have also missed time due to injuries and the group hasn't enjoyed many reps playing together as a unit. Getting things together against a tough and physical Saints front won't be easy.
When the Patriots pass - Edge: Saints
The Saints have a solid secondary and have been effective taking the ball away in the early part of 2023. Led by top corner Marshon Lattimore, New Orleans' secondary makes life tough on opponents and has recorded five interceptions this season. The Saints were without starting corner Paulson Adebo (hamstring) and safety Jordan Howden (finger) in the loss to Tampa Bay last week, but both have a chance to return for the Patriots game. Veteran Tyrann Mathieu anchors the group from the back end, and the Saints depth in coverage will challenge a Patriots passing game that has struggled to get things going thus far. Mac Jones is coming off one of the worst games of his career after being benched in the third quarter following the second of his two picks. Aside from tight end Hunter Henry, he hasn't been able to consistently make a connection with any of his receivers. And the protection from the guys up front has been spotty for most of the season. It's all added up to an aerial attack that has been grounded for the most part. New Orleans hasn't demonstrated its usual ferocity when it comes to getting after the quarterback with just 9 sacks on the season, but Cameron Jordan remains one of the best edge players in the game. Dealing with the Saints defense will be no picnic for an offense searching for answers.
When the Saints run - Edge: Patriots
Things have not gone well for the Saints running game thus far this season. Jamaal Williams went down with a hamstring injury in Week 3 and is currently on injured reserve. He was averaging less than 3 yards per carry before he was injured, however. Tony Jones and Kendre Miller also average less than 4 yards per carry and the Saints overall sit 25th in the league in rushing yards (87.5) and yards per carry (3.5). That said things figure to improve now that Alvin Kamara is back after serving his three-game suspension to open the season. He injected some life into the running game last week, picking up 51 yards on 11 carries against a stingy Bucs defense. But like New England, the Saints have struggled up front and that's been a big part of the problem. Guard Cesar Ruiz missed the Bucs game with a concussion and fellow guard Andrus Peat was forced to leave the loss early with a concussion of his own. Tackles Ryan Ramczyk and Trevor Penning have struggled at times, especially Penning. That has led to a lot of negative runs for New Orleans, which should allow the Patriots to contain the Saints ground game. One element to keep in mind is Taysom Hill, who is actually the team leader in rushing with 101 yards on 20 carries. The backup quarterback has been effective in his change-of-pace role over the years and could give the Patriots some problems.
When the Saints pass - Edge: Patriots
This matchup is a little trickier to forecast given the Patriots problems with injuries. The secondary has been decimated with rookie Christian Gonzalez the latest to go down. His shoulder injury ended his day early in Dallas, and with Jonathan Jones (ankle), Jack Jones (hamstring) and Marcus Jones (shoulder) all on the sidelines the ranks are thin. Jack Jones is eligible to return from IR this week, and Jonathan Jones has practiced the last two weeks so he could be back as well. With Matthew Judon (biceps) out of the picture the pass rush also takes a hit, which will put some added pressure on the coverage. Despite some significant struggles for Derek Carr and the passing game, the Saints have some talented targets. Chris Olave (23 catches, 306 yards) is one of the best young receivers in the game, and Michael Thomas (22-219) is rounding back into form in recent weeks. Speedster Rashid Shaheed (12-185) is a big-play threat who demands attention over the top as well. Carr's problem has been pass protection, which has led to 13 sacks, one of which resulted in a shoulder injury suffered in a Week 3 loss in Green Bay. Carr played through the pain against Tampa but was ineffective, throwing for just 127 yards and managing just three field goals. New Orleans ranks 21st in the league, averaging 197.8 yards per game through the air. If neither Jones gets back in the lineup, the Patriots could struggle with Myles Bryant and Shaun Wade being forced to deal with Olave and Thomas. But assuming one or both make it back, this is a passing game New England should handle.
Special Teams - Edge: Saints
Both teams come into the game with rookies at both kicker positions, and the punters have been quite busy. New Orleans' Lou Hedley is a 30-year-old former Australian rules football player who signed with the Saints as an undrafted free agent. He's kicked 21 times and has had eight downed inside the 20 against just one touchback. Bryce Baringer has done him one better, kicking 22 times with 11 downed inside the 20. Kicker Blake Grupe is 9-for-10 on field goals to start his career, but the miss was costly. He pushed a 46-yard potential game-winner to the right in the final two minutes of an 18-17 loss in Green Bay in Week 3. Chad Ryland hasn't had many easy ones among his seven attempts but the rookie missed his third field goal in Dallas, a 52-yarder that he pushed right. The Patriots continue to show some sloppiness on special teams, picking up a holding call while punting and getting caught out of position on a fake PAT when the Cowboys used Brenden Schooler's aggressiveness against him. Shaheed is dangerous on punt returns with a 76-yard touchdown under his belt. He also handles kickoffs for the Saints. The Patriots haven't gotten anything from their return game, particularly without Marcus Jones around to handle punts. New England remains inconsistent in the third phase of the game.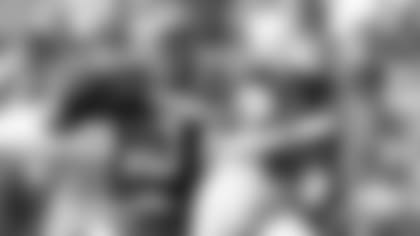 Table inside Article

| 2023 REGULAR SEASON | NEW ENGLAND | NEW ORLEANS |
| --- | --- | --- |
| Record | 1-3 | 2-2 |
| Division Standings | 3rd | 2nd (T) |
| Total Yards Gained | 1,281 | 1,141 |
| Total Offense (Rank) | 320.3 (17) | 285.3 (23) |
| Rush Offense | 93.5 (24) | 87.5 (25) |
| Pass Offense | 226.8 (12T) | 197.8 (21) |
| Points Per Game | 13.8 (30) | 15.5 (25T) |
| Total Yards Allowed | 1,188 | 1,217 |
| Total Defense (Rank) | 297.0 (10) | 304.3 (11) |
| Rush Defense | 101.0 (10) | 103.3 (11) |
| Pass Defense | 196.0 (10) | 201.0 (12) |
| Points Allowed/Game | 24.3 (21) | 19.0 (9) |
| Possession Avg. | 28:54 | 29:26 |
| Sacks Allowed/Yards Lost | 8/48 | 15/94 |
| Sacks Made/Yards | 10/73 | 9/52 |
| Total Touchdowns Scored | 6 | 5 |
| Penalties Against/Yards | 24/188 | 24/237 |
| Punts/Avg. | 22/43.9 | 21/43.1 |
| Turnover Differential | -5 (27) | 0 (15T) |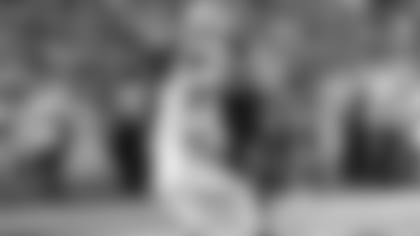 CONNECTIONS
WR Ty Montgomery II (2020-21)
RB Coach Vinnie Sunseri (2014-15)
Double Digit Tackles: S Kyle Dugger had a career-high with 15 total tackles and DB Myles Bryant had a career-high with 10 total tackles last week at Dallas. Both players will look to have their first back-to-back 10-tackle game this week against New Orleans and the first back-to-back tackle game by a Patriots player since LB Ja'Whaun Bentley had three straight 10-tackle games in 2022 with 10 tackles at Arizona on Dec. 12, 10 tackles at Las Vegas on Dec. 18 and 11 tackles vs. Cincinnati on Dec. 24.
23 Consecutive Games with a Sack: The Patriots extended their streak to 23 straight games with a sack with LB Josh Uche's 10-yard sack in the second quarter last week at Dallas and will look to continue that streak this week against New Orleans. The last game the Patriots did not record a sack was on Dec. 26, 2021 vs. Buffalo. The Patriots sack streak is tied with Carolina for third, behind Kansas City (24) and Baltimore (25).
300 Career Regular Season Wins: Bill Belichick won his 299th regular season game at the New York Jets on Sept. 24, 2023. With a victory this week against New Orleans, Belichick will join Don Shula and George Halas as the only NFL coaches with 300 career regular season wins.
Rookie P Bryce Baringer is leading the NFL with 11 punts placed inside the 20-yard line. He is on pace to finish the year with 47 punts inside the 20-yard line. That mark would be second in NFL history. The Patriots record for most punts inside the 20-yard line in a season is 36 by Jake Bailey in 2019.
QB Mac Jones has 93 completions through the first four games of the 2023 season and is on pace to finish the season with 395 pass completions. If he continues that pace it would be the sixth-highest in team history.
Fun Fact: Patriots Chairman and CEO Robert Kraft's first game as owner of the Patriots was a 24-6 preseason win against the New Orleans Saints on Aug. 5, 1994, at Foxboro Stadium.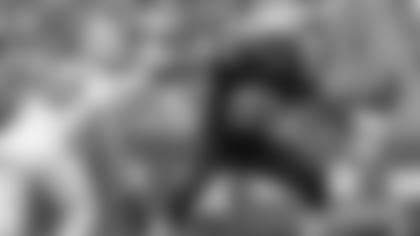 TELEVISION: This week's game will be broadcast by CBS and can be seen locally on WBZ-TV Channel 4. Kevin Harlan will handle play-by-play duties with Trent Green as the color analyst. Melanie Collins will provide analysis from the sidelines. The game will be produced by Ken Mack and directed by Jim Cornell.
NATIONAL RADIO: This week's game will be broadcast to a national audience by Compass Media Networks. Chris Carrino will call the game with Brian Baldinger providing analysis.
LOCAL RADIO: 98.5 The Sports Hub is the flagship station for the Patriots Radio Network. A complete listing of the network's 33 stations can be found here. Play-by-play broadcaster Bob Socci will call the action along with former Patriots quarterback Scott Zolak, who will provide color analysis. The games are produced by Marc Cappello.
DISCLAIMER: The views and thoughts expressed in this article are those of the writer and don't necessarily reflect those of the organization. Read Full Disclaimer