NEW ENGLAND PATRIOTS (12-4) vs. SEATTLE SEAHAWKS (12-4)
Sunday, Feb 1, 2015 at 6:30 p.m. ET
* University of Phoenix Stadium (70.500)*
The New England Patriots advanced to the Super Bowl for the eighth time in franchise history, tying Dallas and Pittsburgh for the most Super Bowl berths. The Patriots reached their seventh Super Bowl under the ownership of Robert Kraft, setting a new NFL record for most conference championships as an owner.
Head coach Bill Belichick won his sixth conference title as a head coach, tying Miami's Don Shula for the most by any coach in NFL history. Tom Brady won his sixth conference championship, passing John Elway (5) for the most conference titles by a starting quarterback.
The Patriots will seek their fourth Super Bowl title when they face off against the defending Super Bowl Champion Seattle Seahawks in Super Bowl XLIX.
Super Bowl XLIX will feature the top two seeded teams for the fifth time since the current playoff format was instituted in 1990 and for the 11th time since playoff seeding was introduced in 1975. It is the second consecutive season that the top two seeds will meet in the Super Bowl and the second time in NFL history that the Super Bowl will feature the top two seeds in back to back seasons. The top two seeds from each conference also met in Super Bowls XXVIII and XIX.
TELEVISION: Super Bowl XLIX will be broadcast by NBC and can be seen locally on WHDH-TV Channel 7 in Boston. Al Michaels will handle play-by-play duties with Cris Collinsworth as the color analyst. Michele Tafoya will work from the sidelines. The game will be produced by Fred Gaudelli and directed by Drew Esocoff.
NATIONAL RADIO:** This week's game will be broadcast to a national audience by Westwood One. Kevin Harlan and Boomer Esiason will call the game with James Lofton providing sideline analysis for the NFC and Mark Malone providing sideline analysis on the AFC team.
LOCAL RADIO: 98.5 FM, The Sports Hub, is the flagship station for the Patriots Radio Network. Play-by-play broadcaster Bob Socci will call the action along with former Patriots quarterback Scott Zolak, who will provide color analysis.
PATRIOTS IN THE SUPER BOWL
The New England Patriots earned a record-tying eighth Super Bowl berth with a 45-7 with over the Indianapolis Colts in the AFC Championship Game. The Patriots are 3-4 in seven Super Bowl appearances.
The New England Patriots and the Seattle Seahawks will meet for the 17th time. The teams' last meeting was on Oct. 14, 2012, at CenturyLink Field with the Seahawks claiming a 24-23 victory to end a two-game New England winning streak.
The Patriots and Seahawks played 12 times in a 14-year span from 1980- 93, but have played only three times since then (2004, 2008 and 2012).
The 2008 victory pushed the Patriots in front, 8-7, in the all-time series. Seattle evened the series at 8-8 with their victory in 2012.
The Patriots have had the upper hand in road games against the Seahawks as they own a 4-3 record in games played in Seattle. The Patriots were 3-2 at the Kingdome (1976-1993) and are 1-1 at CenturyLink Field (formerly Qwest Field).
New England won six of the first eight games in the series, which began in 1977.
Home Record, 4-5
Gillette Stadium, 1-0
Foxboro Stadium, 0-3
Sullivan Stadium, 2-2
Schaefer Stadium, 1-0
Away Record, 4-3
Kingdome, 3-2
Qwest Field, 1-0
CenturyLink Field, 0-1
Total Points in the Series, Patriots 321, Seahawks 295
Bill Belichick vs. Seattle, 3-2 (2-1 as New England coach)
Pete Carroll vs. New England, 2-1 (1-0 at Seattle coach)
| | | |
| --- | --- | --- |
| 2014 REGULAR SEASON | NEW ENGLAND | SEATTLE |
| Record | 12-4 | 12-4 |
| Divisional Standings | 1st | 1st |
| Total Yards Gained | 5848 | 6012 |
| Total Offense (Rank) | 365.5 (11) | 375.8 (9) |
| Rush Offense | 107.9 (18) | 172.6 (1) |
| Pass Offense | 257.6 (9) | 203.1 (27) |
| Points Per Game | 29.3 (4) | 24.6 (10) |
| Total Yards Allowed | 5506 | 4274 |
| Total Defense | 344.1 (13) | 267.1 (1) |
| Rush Defense | 104.3 (9) | 81.5 (3) |
| Pass Defense | 239.8 (17) | 185.6 (1) |
| Points Allowed/Game | 19.6 (8) | 15.9 (1) |
| Possession Avg. | 29:37 | 32:11 |
| Sacks Allowed/Yards Lost | 26/170 | 42/242 |
| Sacks Made/Yards | 40/282 | 37/234 |
| Passing TD/Int (off.) | 34/9 | 20/7 |
| Passing TD/Int (def.) | 24/16 | 17/13 |
| Total Touchdowns | 52 | 43 |
| Penalties Against/Yards | 120/1080 | 130/1009 |
| Punts/Avg. | 67/45.7 | 62/43.4 |
| Field Goals Made/Att. | 35/37 | 31/37 |
| Takeaway/Giveaway Ratio | +12 (2t) | +9 (4) |
PATRIOTS - SEAHAWKS QUICK HITS
The Patriots and Seahawks played 12 times in a 14-year span from 1980- 93, but have played only three times since then (2004, 2008 and 2012).
The Seahawks are the only non-divisional team that the Patriots have played twice in the regular-season in the same year. That scheduling oddity took place during the 1993 season, the only year in which the league's 16-game schedule was played over an 18-week span and each team was allotted two bye weeks.
TEAM LEADERS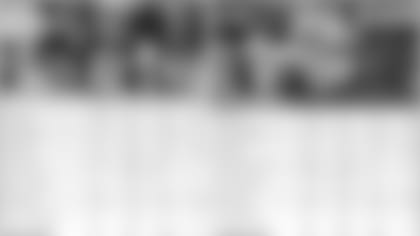 SUPER BOWL SIX PACK
In his five Super Bowl appearances, Tom Brady has completed 127 passes for 1,277 yards with nine touchdowns and two interceptions. Brady's nine touchdown passes are the second most in Super Bowl history behind Joe Montana's 11 and his 1,277 passing yards and 127 completions are the most ever in Super Bowl history.
PASSING PERFORMACES
Patriots quarterback Tom Brady has played two times against Seattle and is 1-1 in those games.
Seahawks K Steven Hauschka played soccer at Needham (Mass.) HS. He then played soccer, lacrosse and football at Middlebury (Vt.) College, where he connected on 20-of-28 field goals in three seasons.
Seahawks offensive coordinator Darrell Bevell served as wide receivers coach at Connecticut from 1998-99.
FORMER PATRIOTS
Seahawks head coach Pete Carroll served as the Patriots head coach from 1997-99. He won the AFC East in his first year as head coach, compiling a 10-6 regular season record before falling in the Divisional round of the playoffs. In 1998, he led the Patriots to a 9-7 regular season record and another playoff berth, but fell to Jacksonville in the Wild Card round. Carroll went 8-8 in his final season with the team, failing to reach the postseason. Current Patriots head coach Bill Belichick was hired the following season.
Seahawks quarterbacks coach Carl Smith served as the Patriots assistant head coach/quarterbacks in 1997, helping Drew Bledsoe earn his third career Pro Bowl invitation. Smith stayed on the Patriots staff to serve as tight ends coach from 1998-99.
Seahawks DT Landon Cohen was signed by the Patriots on Dec. 22, 2010 and spent the 2011 training camp with the team before being released on Sept. 3, 2011. He was re-signed by the Patriots on Sept. 21, 2011 before being released again on Sept. 27, 2011. Cohen appeared in three games over two seasons with New England, posting four tackles.
FORMER SEAHAWKS
Patriots CB Brandon Browner played for the Seahawks from 2011-13, winning a Super Bowl ring in his final season with the club. He also earned his first Pro Bowl in 2011 after starting all 16 games and registering 54 tackles, 23 passes defensed, six interceptions and two touchdowns.
Patriots DL Alan Branch played for the Seahawks from 2011-12, starting 31 games and recording 63 total tackles, four sacks, four passes defensed and one fumble recovery.
Patriots DT Sealver Siliga spent the 2013 training camp with the Seahawks after being traded by Denver. He was released prior to the start of the regular season and then spent time on the Seahawks practice squad before being released on Oct. 4, 2013.
FORMER NFL TEAMMATES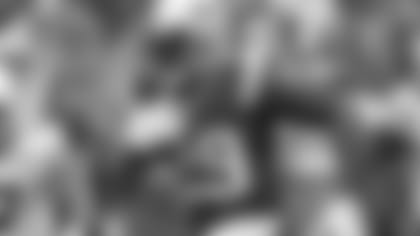 Patriots RB LeGarrette Blount and Seahawks DE Michael Bennett were teammates on the Tampa Bay Buccaneers from 2010-12. * Patriots LB Darius Fleming, Seahawks DE DeMarcus Dobbs and FB Will Tukuafu played together on the San Francisco 49ers from 2012-13. Patriots DL Alan Branch and Seahawks DE O'Brien Schofield played together on the Arizona Cardinals' defensive line in 2010. * Patriots CB Darrelle Revis, offensive line coach Dave DeGuglielmo (quarterbacks) and Seahawks defensive coordinator Dan Quinn were all members of the New York Jets from 2007-08. * Seahawks K Steven Hauschka kicked for Patriots offensive coordinator/ quarterbacks Josh McDaniels in four games in 2010, when McDaniels was serving as head coach of the Denver Broncos. * Patriots defensive assistant Brendan Daly tutored Seahawks DT Kevin Williams from 2006-08 as the Minnesota Vikings defensive assistant/defensive line and again from 2012-13, while serving as the team's defensive line coach. * Seahawks TE Tony Moeaki played under Patriots tight ends coach Brian Daboll in 2012, when Daboll was offensive coordinator for the Kansas City Chiefs. * Patriots wide receivers coach Chad O'Shea (offensive assistant/wide receivers) worked under Seahawks offensive coordinator Darrell Bevell from 2006-08, when Bevell was serving as offensive coordinator for the Minnesota Vikings. * Patriots special teams coach Scott O'Brien (special teams) and Seahawks tight ends coach Pat McPherson (tight ends) coached together on the Denver Broncos staff from 2007-08. * Patriots offensive line coach Dave DeGuglielmo and Seahawks assistant offensive line coach Pat Ruel were both assistant offensive line coaches for the New York Giants in 2004.
FORMER COLLEGE TEAMMATES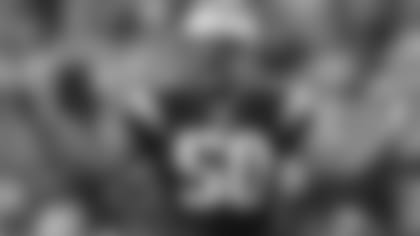 Patriots DE Rob Ninkovich and Seahawks DE Cliff Avril played together along the Purdue defensive line from 2004-05. * Patriots LB Dont'a Hightower, Seahawks G James Carpenter and WR Kevin Norwood were teammates at Alabama from 2009-10, when they helped lead the Crimson Tide to a National Championship in 2010. Hightower and Norwood also played together in 2011. * Patriots S Patrick Chung (2004-08), Seahawks C Max Unger (2005-08) and FB Will Tukuafu (2007-10) were teammates at Oregon. Patriots RB James White and Seahawks QB Russell Wilson were offensive teammates at Wisconsin in 2011. * Patriots OL Cameron Fleming, Seahawks WR Doug Baldwin and CB Richard Sherman were teammates at Stanford in 2010. * Patriots LB Chris White and Seahawks LB K.J. Wright played together in the linebacker unit for Mississippi State from 2009-10. * Patriots LB Jonathan Casillas and Seahawks DE O'Brien Schofield were defensive teammates at Wisconsin from 2006-08. * Patriots OL Marcus Cannon and Seahawks LS Clint Gresham were teammates at TCU from 2007-09. * Patriots WR/ST Matt Slater played at UCLA under Seahawks assistant head coach/offensive line Tom Cable, who served as UCLA's offensive coordinator/ offensive line from 2004-05, and Seahawks special teams coordinator Brian Schneider, who was a defensive/special teams assistant at UCLA from 2003-05.