MIAMI (AP) -- Two yards from a touchdown on third down, Tom Brady took the snap and fell to the turf curled around the ball, happy to settle for a field goal.
The high-scoring New England Patriots went conservative Sunday, and the approach paid off with another AFC East championship.
Brady stuck with short throws for much of the afternoon and was content to hand off during a clock-consuming drive in the fourth quarter that helped the Patriots beat Miami 23-16 to clinch their fourth consecutive division title.
"It's not supposed to be easy, and it wasn't easy today," Brady said.
Dolphins mistakes proved pivotal. A botched punt, roughing-the-punter penalty and fumble by Miami resulted in 17 New England points, and another penalty negated a Dolphins touchdown.
The Patriots (9-3) wore championship caps and T-shirts afterward.
"It's good to be back in the postseason," coach Bill Belichick said.
The Patriots have won six consecutive games and are assured of their 12th winning season in a row.
The Dolphins (5-7) hurt their already slim playoff chances and lost to New England for the fifth consecutive time.
"Too many mistakes," Dolphins coach Joe Philbin said. "To beat a good opponent in December, you have to play better."
The Patriots finished with a season-low 321 yards, and Brady went 24 for 40 for 238 yards with four sacks.
But with New England nursing a 20-13 edge midway through the fourth quarter, he led a 16-play drive that took more than seven minutes.
After he curled up on the third-down keeper, Stephen Gostkowski kicked his third field goal to pad the lead.
"It's always good to win," Belichick said. "It's not about the stats, it's about wins."
Brady was intercepted for the first time in 203 attempts, and for only the fourth time this season. His passer rating was a season-low 74.8, but he had at least four passes dropped, including a throw to Wes Welker in the end zone.
And when the Patriots took over at their 20 leading by a touchdown in the fourth period, they produced their best drive of the day.
New England went 77 yards, keeping the ball on the ground on 12 plays, to set up Gostkowski's field goal with 1:10 left. Stevan Ridley carried 10 times for 46 yards to spark the drive.
"We pounded away on a great defense, and they finally gave in a little," Ridley said.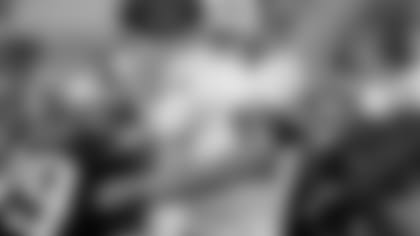 Trevor Scott led New England's stout defensive effort with two sacks, including one to force a fumble that set up a field goal. Jerod Mayo sacked Ryan Tannehill on third down midway through the fourth quarter, forcing the Dolphins to settle for a field goal.
Welker tied Jerry Rice's NFL record by making at least 10 receptions for the 17th time. He had 12 catches for 103 yards and a score.
Tannehill went only 13 for 29 for 186 yards, and twice he failed to connect with an open Brian Hartline deep.
"We just didn't hit the shots that were there," Tannehill said. "I'm still kicking myself."
Tannehill was most effective running the ball. He finished two keepers with brazen acrobatic leaps, vaulting over the goal line to elude linebacker Rob Ninkovich on a 2-yard touchdown run.
The botched punt on the Dolphins' opening series led to a New England touchdown. With the ball wet following a brief shower, punter Brandon Fields dropped a low snap and was tackled at his 12. The Patriots scored five players later on Ridley's 2-yard run.
The roughing-the-punter penalty on Miami's Jimmy Wilson gave the Patriots a first down deep in their territory, jump-starting a 75-yard drive that ended with Welker's 7-yard touchdown catch.
Miami's Reshad Jones made a one-handed interception and returned the ball 30 yards for a touchdown, but the score was negated by a penalty on Reggie Bush for an illegal block. New England then held, and Dan Carpenter kicked a 44-yard field goal.
Notes: Dolphins T Jake Long left the game in the first half with a left triceps injury. ... Patriots G Dan Connolly left in the first quarter with a back injury. ... Ridley rushed for 71 yards and has 1,010 this season. ... Dolphins reserve S Jonathon Amaya was inactive after being charged with battery Monday in a confrontation with a taxi driver.