Here is my first look at the top 50 prospects for the draft. These are strictly player rankings and do not factor in the player's medical history or character issues.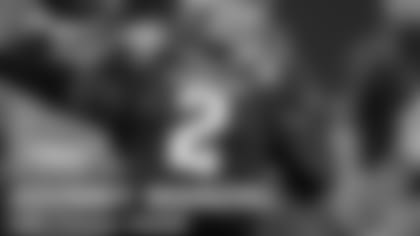 Johnny Manziel, QB, Texas A&M**
Manziel (6-0, 205 pounds) is a unique athlete who produced 10,000 yards of offense in two seasons with the Aggies. He has great vision at quarterback.
2. Jadeveon Clowney, DE, South Carolina
Clowney (6-foot-4 1/2, 260 pounds) did not play well this season, but he is an outstanding athlete with speed and has great talent.
3. Anthony Barr, LB, UCLA
Like his father, Barr (6-foot-4, 242 pounds) is a former running back. He had 23.5 sacks over two seasons and can rush and play in space.
4. Jake Matthews, OT, Texas A&M
Matthews (6-foot-5, 310 pounds) stayed in school for his fourth year and learned the left tackle position. He can play guard or tackle and is a good pass blocker.
5. Blake Bortles, QB, UCF
Bortles (6-foot-3 1/2, 225 pounds) is the flavor of the month right now. He has emerged after receiving only two offers out of high school, including one from Purdue, which recruited him as a tight end. In two years he had 50 TD passes to 16 interceptions.
6. Teddy Bridgewater, QB, Louisville
In two seasons, Bridgewater (6-foot-2 1/2, 207 pounds) had 58 TD passes and only 12 interceptions and a completion percentage of nearly 70 percent. His thin upper body is a concern.
7. Sammy Watkins, WR, Clemson
Watkins (6-0, 207 pounds) is a very strong receiver. He had a great first year in 2011, when he had 82 catches and 12 TDs and averaged 25 yards per kickoff return, then missed three games in an up-and-down sophomore season. He finished his college career with 240 catches in three years.
8. Khalil Mack, LB, Buffalo
Mack (6-foot-2, 247 pounds) broke Kansas City Chiefs linebacker Derrick Johnson's NCAA record for forced fumbles. He was especially impressive against Ohio State in the season opener, posting nine tackles and 2.5 sacks.
9. Taylor Lewan, OT, Michigan
A fifth-year player, Lewan (6-foot-6, 320 pounds) does things very easy and has the strength to play left tackle. His play this season wasn't quite as good as last year.
10. Greg Robinson, OT, Auburn
A third-year player, Robinson (6-foot-4 1/2, 325 pounds) redshirted in 2011 and has started 24 games the past two years. He played guard in high school in Louisiana.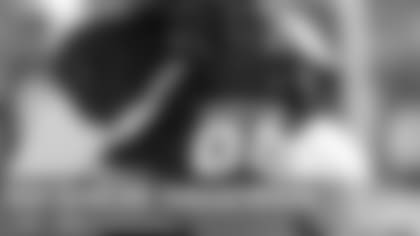 Ra'Shede Hageman, DT, Minnesota**
Hageman (6-foot-5, 315 pounds) is a hard player to grade. He didn't play many plays because the Gophers ran him in and out, and he lined up at both defensive tackle and defensive end. He might be too tall to be a DT in the NFL, but is good enough to convert to end. He's very athletic and was the top-rated tight end out of high school.
12. C.J. Mosley, LB, Alabama
At 6-foot-1 1/2, 231 pounds, Mosley does everything you want on the field out of a linebacker. He has had several injuries at Alabama, which is a concern.
13. Ha Ha Clinton-Dix, S, Alabama
Clinton-Dix (6-foot-1, 208 pounds) is a two-year starter at free safety, acting as the quarterback for Alabama's defensive backs and making sure they're lined up right. He has seven interceptions in 19 starts.
14. Marqise Lee, WR, USC
Lee (5-foot-11 1/2, 195 pounds) is an outstanding athlete who also plays basketball and runs track. He might not be an advanced route runner. In three seasons at USC he had 248 receptions and 29 touchdowns.
15. Cyrus Kouandjio, OT, Alabama
Kouandjio (6-foot-6, 310 pounds) is a two-year starter at left tackle. He allowed 1.5 sacks in 335 pass attempts and played especially well against Arkansas DE Chris Smith in October.
16. Eric Ebron, TE, North Carolina
Ebron (6-foot-4, 245 pounds) broke Vernon Davis' single-season record for receiving yards by a tight end in the ACC, with 973 yards on 62 catches. He is more of a receiver than a blocker.
17. Kelvin Benjamin, WR, Florida State
Benjamin (6-foot-4 1/2, 238 pounds) has not played a lot of football, spending just two years with the Seminoles after redshirting in 2011, but he has very good hands and is a big target.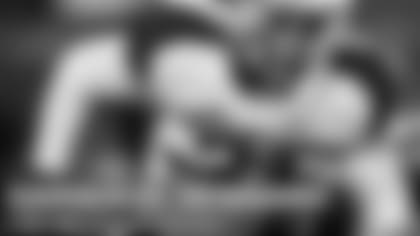 Darqueze Dennard, CB, Michigan State**
Dennard (5-foot-11, 190 pounds) is very well coached and thrives in playing press coverage. He has good instincts and is a playmaker, with seven interceptions the past two years.
19. Justin Gilbert, CB, Oklahoma State
At 6-0, 205 pounds, Gilbert is a big corner. He played better this year than in 2012, posting seven interceptions. He averaged close to 26 yards per kickoff return this season.
20. Mike Evans, WR, Texas A&M
Evans (6-foot-4 1/4, 225 pounds) is a good athlete who played basketball in high school. After redshirting in 2011, he posted 151 catches and 17 touchdowns. He's a long strider with questionable speed and will have to learn how to run routes better.
21. Derek Carr, QB, Fresno State
The younger brother of David Carr, who was the No. 1 overall pick in the 2002, Carr (6-foot-2 1/2, 210 pounds) had two very good years as starter at Fresno State, but he did not play well in the Las Vegas Bowl against USC. His showing at the Senior Bowl will be important.
22. Stephon Tuitt, DT, Notre Dame
Tuitt (6-foot-5, 320 pounds) had 19.5 sacks in the past two years and one interception vs. Michigan this season. He plays the run well and is athletic, but is he tough?
23. Louis Nix III, DT, Notre Dame
Nix (6-foot-2 1/2, 325 pounds) missed most of the season with an injury after playing well in 2012. He looks the part of a defensive tackle, with good size, quickness and lateral movement.
24. Kony Ealy, DE, Missouri
Ealy (6-foot-4, 277 pounds) played very well in the Cotton Bowl vs. Oklahoma State, recording two sacks, giving him 9.5 for the season. He has good quickness. He is a two-year starter but had one good year.
25. Zach Martin, OT, Notre Dame
Martin was the MVP of the Pinstripe Bowl against Rutgers. He has good athletic ability. He plays left tackle, but his best position might be at guard.
26. Jeremy Hill, RB, LSU
Hill (6-foot-1, 233 pounds) rushed for 1,401 yards and nine TDs this season. He played just two years at LSU and has had off-field problems.
27. Timmy Jernigan, DT, Florida State
Jernigan (6-foot-1 1/2 300 pounds) played as a true freshman in 2011 and started only two games in 2012. His quickness allows him to be a very disruptive player.
28. Loucheiz Purifoy, CB, Florida
Purifoy (5-foot-11, 187 pounds) is a very good athlete. He was briefly moved to wide receiver last spring but was moved back to a defensive back in the fall.
29. Austin Seferian-Jenkins, TE, Washington
Seferian-Jenkins (6-foot-5, 265 pounds) is a big target but is a better receiver than a blocker. He won the Mackey Award this season as the nation's top tight end and had 105 catches and 15 touchdowns over the past two years.
Jace Amaro, TE, Texas Tech**
A very good athlete, Amaro (6-foot-4 1/2, 255 pounds) was an outstanding basketball player in high school. He had 106 catches and seven touchdowns this season but is not much of a blocker.
31. Marcus Roberson, CB, Florida
Roberson (5-foot-11 1/2, 197 pounds) has talent but also has comes with a few problems. He missed most of the 2013 season with injuries and suspensions.
32. Ryan Shazier, LB, Ohio State
Shazier (6-foot-1 1/2, 227 pounds) lacks size for the position but makes plays all over the field, including 143 tackles this season. He can also play in space.
33. Scott Crichton, DE, Oregon State
Crichton (6-foot-2 1/2, 262 pounds) is undersized but never stops working and is very athletic; he played tight end in high school. He is a three-year starter who had 22.5 sacks in his career.
34. Allen Robinson, WR, Penn State
Robinson (6-foot-2, 210 pounds) played as a true freshman and totaled 174 catches the past two years. He is a great leaper, something he showed when he made a big catch late in the fourth quarter against Michigan this season.
35. Brandin Cooks, WR, Oregon State
Cooks (5-foot-9, 185 pounds) had 128 catches for 1,730 yards and 16 TDs this season. He's short but is a great athlete who can also return kicks.
36. Ka'Deem Carey, RB, Arizona
Carey (5-foot-9 1/2, 195 pounds) played as a true freshman in 2011, then rushed for 1,929 yards and 23 touchdowns in 2012 and 1,885 yards and 19 touchdowns in 2013. He's quick, fast and strong, but can he pass block?
37. Aaron Colvin, CB, Oklahoma
Colvin (5-foot-11 1/2, 192 pounds) has started 35 games in four years and has five career interceptions. I questioned his speed, but not after watching him chase down Alabama WR DeAndrew White in the Sugar Bowl.
38. Xavier Su'a-Filo, OT, UCLA
Su'a-Filo (6-foot-3, 320 pounds) played tackle for the Bruins but will be great as a guard. He spent two years on a Mormon mission and is an older player; he turned 23 on Jan. 1.
39. Cyril Richardson, OG, Baylor
Richardson (6-foot-4 1/2, 332 pounds) has played left tackle and left guard, but guard is his best position. He didn't play as well this year as he did in 2012.
40. Gabe Jackson, OG, Mississippi State
Jackson (6-foot-3, 325 pounds) is a lot like the Titans' Chance Warmack, the No. 10 overall pick last year out of Alabama. He is a hard worker and very strong.
41. Aaron Donald, DT, Pittsburgh
Donald (6-0, 285 pounds) is a lot like Bills DT Kyle Williams. He has very long arms and has had great production in college, with 16 1/2 sacks over two years.
42. Bradley Roby, CB, Ohio State
Roby (5-foot-10 1/2, 192 pounds) was beaten a lot in coverage this year and didn't play up to his potential. He could help himself by working out at the Combine.
43. Tre Mason, RB, Auburn
Mason (5-foot-9 1/2, 200 pounds) lacks ideal size for a running back but is very quick. He had a great junior season, rushing for 973 yards and nine touchdowns in five games vs. top 10 teams (including the BCS title game). Some believe he is a product of Auburn's system. I don't think so.
44. Carlos Hyde, RB, Ohio State
Hyde (5-foot-11, 238 pounds) ran for 1,521 yards and 15 TDs, averaging 7.3 yards per carry. He's a strong runner. He has slightly above-average quickness and can go outside.
45. Jordan Matthews, WR, Vanderbilt
Matthews (6-foot-2, 200 pounds) is a productive player with great hands, totaling 206 catches for 15 TDs over the past two years. He has great ball skills but lacks elite speed.
46. Jason Verrett, CB, TCU
Verrett (5-foot-9, 180 pounds) has very good cover skills and recorded eight interceptions in the past two years. He's just small for the position -- can he hold up in the NFL?
47. Odell Beckham Jr., WR, LSU
Beckham (5-foot-11, 187 pound) won the Paul Hornung Award as the nation's most versatile player. He's a good pass catcher who also is skilled as a return man.
48. Antonio Richardson, OT, Tennessee
Richardson's former head coach Derek Dooley thought he could be a top 10 pick. A three-year starter, he is 6-foot-5, 330 pounds with long arms.
49. AJ McCarron, QB, Alabama
I think McCarron (6-foot-3, 215 pounds) will be better than people think. He has talent and is a very smart quarterback. He won 36 games as a starter at Alabama, including two national titles (three overall).
50. Jackson Jeffcoat, DE, Texas
Jeffcoat (6-foot-4, 250 pounds) was the Big 12 defensive player of the year and might be able to play outside linebacker. I drafted his father, Jim, in 1983, passing on Dan Marino in doing so.