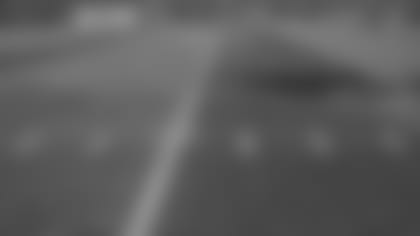 ](/node/47446)

FOXBOROUGH, Mass. (March 24, 2014) – Gillette Stadium officials announced that they are upgrading their field surface and the New England Patriots and the New England Revolution have selected FieldTurf's Revolution turf system and VersaTile drainage and shock underlayment for its unparalleled player safety and extraordinary durability. The installation of the FieldTurf Revolution and VersaTile has begun and will be completed and ready for use for the Revolution's next home match on April 12. The FieldTurf Revolution product is currently used at many venues across North America, including CenturyLink Field (home to the NFL's Seattle Seahawks and MLS's Seattle Sounders) and Providence Park, home of the MLS's Portland Timbers, where its installation was recently completed.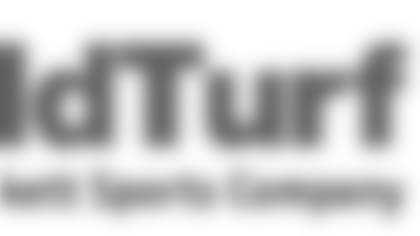 FieldTurf was initially installed at Gillette Stadium in November of 2006, which marked the first in-season grass-to-turf conversion in National Football League history. Since then, Gillette Stadium has utilized FieldTurf products exclusively and the Patriots have enjoyed unprecedented success at home with a league-leading .870 winning percentage (60-9). The FieldTurf surfaces have also served as the home field for the New England Revolution and UMass Minutemen football while also allowing the flexibility to host numerous international soccer matches, full-stadium concerts, MIAA high school championship games and dozens of other stadium events and activities on the playing surface.
"When we made the decision to install a new turf surface, we underwent an extensive evaluation and testing program of many other turf products in the marketplace" said Jim Nolan, Senior Vice President of Finance, Administration and Operations. "Selecting the FieldTurf Revolution product was a well-informed decision. What we are getting is an elite level turf system that will significantly benefit our players for years to come."
"FieldTurf is thrilled to continue our long-standing relationship with the New England Patriots and the New England Revolution," said FieldTurf President Eric Daliere. "We pride ourselves on delivering innovative and high quality synthetic playing surfaces and are extremely proud that two of the highest profile teams in North American professional sports will continue to play their games on our surface."
The FieldTurf system is complete with a patented infill mix supported by years of independent testing and player safety benefits. In the last five NFL Players Playing Surfaces Opinion Surveys, a FieldTurf surface has ranked as the best artificial surface in the league. The Revolution fiber, as part of the system that will be installed at Gillette Stadium, has been designed to represent a significant advancement in fiber durability and performance.
About FieldTurf
In the NFL, the New England Patriots, Atlanta Falcons, Detroit Lions, and Indianapolis Colts play their games on FieldTurf while 12 of the league's teams currently practice on FieldTurf. Over 90 Division I Bowl Division and Championship Division schools have selected FieldTurf, including programs such as Illinois, Louisville, Michigan, Missouri, Northwestern, Ohio State, Oregon, Texas, Washington, and Washington State. In MLS, the New England Revolution, Seattle Sounders and Portland Timbers play their home games on FieldTurf while eight of the league's teams practice on FieldTurf. FC Barcelona, Ajax, Arsenal, Liverpool, West Ham United, and Paris Saint Germain are some of the high profile soccer references worldwide that practice on FieldTurf systems.
FieldTurf is part of Tarkett Sports, a Division of the Tarkett Group. Tarkett Sports is the largest entity in the sports and landscape surfacing industries. Included within the Tarkett Sports portfolio is an impressive range of performance sports flooring products. This product range includes: synthetic and hardwood basketball; volleyball and gymnasium flooring; squash and racquetball courts; floor protection and covering systems; weight room flooring; and high performance indoor and outdoor running tracks, featuring Beynon track surfaces.