It's been a whirlwind week for Daniel Graham, but truth be told, things are just getting started for the Patriots top draft pick.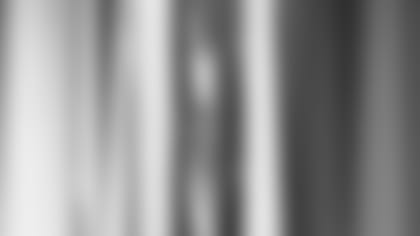 ]()
            Graham, the 21st overall selection in the NFL draft, flew in from Colorado to get his first look at CMGI Field Thursday afternoon. His escorts to the field were **Robert** and **Jonathan Kraft**, who posed for pictures with the team's newest tight end.  

"It is a new world," the soft-spoken Graham said. "This is just an exciting time for me. I was just real happy when New England called and said they were going to draft me."
Graham was watching the draft with 40-50 family members and friends when he got the call from Bill Belichick. Rather than tell everyone who he was on the phone with, he stayed in conversation with Belichick until after the announcement was made, allowing everyone in his home to feel the surprise when the announcement was made on television.
"It was exciting to hear my name called out by the Super Bowl champions, but I know the team has put that behind them," Graham said. "I am here to help contribute to another title. This is all new to me, so I'm here to learn and do whatever the coaches ask me to do. When I do get my opportunity to play, I'm going to give it my all and help the team win."
Graham and the rest of the rookie class will get their on-field introduction to the NFL Friday morning with the start of rookie camp. The team has hour-long practices scheduled for Friday and Saturday. Be sure to check out Patriots.com for updates both days.