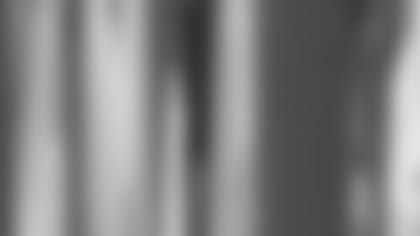 ]()
            According to numerous published reports over the weekend, the Patriots and wide receiver Donald Hayes are set to part ways this Thursday. Thursday is the first day of the NFL's waiver system for veteran players and at that time New England will reportedly honor the request of the receiver and grant him his release.  

Hayes' agent, Rick Smith, said that the release will come as a mutual termination of the relationship after the team came to the agent looking to reduce the player's salary for next season. After a season in which Hayes caught just 12 passes for 133 yards, the receiver was due to count for more than $2 million on the team's 2003 salary cap. Hayes played in just 12 games last season and caught only one pass over the final 10 weeks of the season.
"We've been talking over the last week, and what they came to us with was a pretty drastic pay reduction," Smith told the Boston Herald. "So we've asked them for Donald's release—and they agreed."
Hayes not only had little production in New England last season, but the receiver admitted in the middle of the year that he was having trouble adjusting to the Patriots offensive system. Hayes had signed with the Patriots last offseason as a free agent coming off of two consecutive solid seasons with the Carolina Panthers in which he combined for 118 receptions, 1,523 yards and five touchdowns.
The 6-4, 220-pound Hayes was expected to be a sizeable target in an otherwise small New England receiving corps. And while he started the season on a high note with 3 catches for 54 yards and a touchdown on "Monday Night Football" against the Steelers, his season deteriorated from that point on.
"Obviously, its disappointing, but Donald has a bright future," Smith said. "He's going to get picked up by someone. We just think he'd be better served playing in a system that suits him. I don't know if the Patriots system was the best thing for him. Nothing against the Patriots, but it just wasn't for him."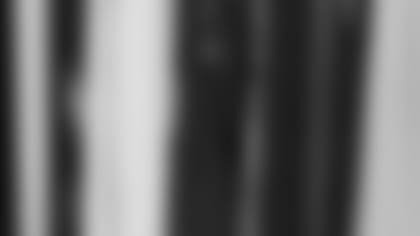 ]()
            "He's not like Troy Brown and [David] Patten and Deion Branch. Donald just isn't one of those quick little guys. He's big and physical, and that's not what their offense was geared to. There's no negative spin here. We leave with the utmost respect for Bill Belichick and Scott Pioli. We just decided we wanted to move on and they were gracious enough to grant our request."  

The Patriots did not have a comment on the Hayes' situation on Tuesday morning and a call to Smith was not immediately returned