With just a couple weeks remaining before the start of training camp, quarterback Damon Huard was in CMGI Field for a workout Thursday. After taking advantage of a quiet facility, he took time with Patriots Video News to discuss Wednesday's ESPY Awards.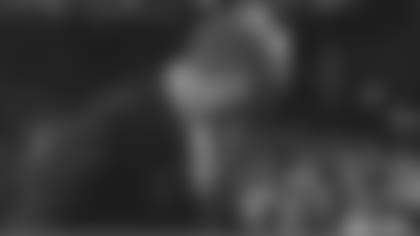 ]()
            The Patriots took one category when **Tom Brady** won the award for Best Breakthrough. Unfortunately the team did not garner honors in the five remaining categories in which New England was represented.  

"It was pretty cool, but I was certainly disappointed at the end," Huard said. "I wish we would have won the team award, but it was nice to see Tom get recognized. I thought he handled it with class."
The Patriots lost out on the team award to the three-time defending NBA champion Los Angeles Lakers. Brady did not get Best NFL Player honors (Marshall Faulk), the Super Bowl lost out in the Best Game category and Adam Vinatieri's game-winning field goal in the Super Bowl lost the Best Sports Moment category, which went to San Francisco Giants outfielder Barry Bonds for setting the new mark for home runs in a season.
Still, in Huard's mind, the toughest award loss was seeing Bill Belichick passed over for Best Coach in favor of the Lakers' Phil Jackson.
"To put a team from last place to winning the Super Bowl, I don't think there is a substitute for that," Huard said.
Though the ESPY Awards have been around for 10 years now, it can be hard to put much stock in the results. For Huard, whose wife just gave birth to their second child two weeks ago, the show was a way to pass some time one night just before the start of training camp.
"You don't play to win an ESPY," Huard said. "You play to win a championship."
For the complete interview with Huard and highlights from the ESPY Awards, click the image above to watch Patriots Video News