Explaining what Devin McCourty means to New England is a tall task. There is no box score for empathy; no statistic for impact.
While his sprints downfield can be clocked in miles per hour, much of his work outside of Gillette Stadium is, in fact, immeasurable. The full story is much less cut and dry than a final score.
For Devin, the awards and honors are not the point of it all. He is building something for his children to be proud of. He is not just his stats, and while his performance on the field certainly is a part of it, it is not the whole story.
When asked recently what he hoped his legacy would be, Devin invoked the great Maya Angelou. "At the end of the day people won't remember what you said or did, they will remember how you made them feel."
Over his 11 seasons in New England, it is impossible to know how many lives Devin has touched. There are countless kids who received an autograph at training camp and run-ins at the grocery store. These are briefs moments that surely brightened someone else's day.
And then there are the stories of the times Devin went above and beyond, many of which never hit the public conversation, just a private moment between Devin and those who will remember the interaction forever.  
When visiting Boston Children's Hospital with the Patriots Foundation, Devin went out of his way to visit sickle cell disease patients. Having lost family members to the disease, he makes it a point to spend time with those dealing with sickle cell.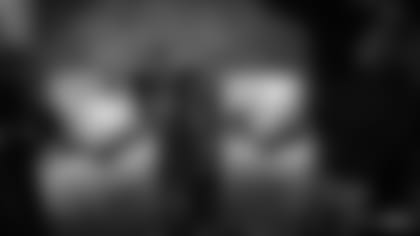 On that particular visit, he met Brunel Etienne Jr.
Devin and Brunel hit it off, and when Devin told to call or text him whenever, he meant it. It's a friendship that spans years, and in January of 2019, the last time Devin was the Patriots Walter Payton Man of the Year nominee, Devin was given a pair of Super Bowl tickets to give away to someone who deserved them.
More than being kind to everyone he meets, Devin's work in New England and New Jersey undoubtedly changes lives. His work began with Tackle Sickle Cell, an initiative he and Jason started to raise money and awareness for the disease that runs in their family. The twins realized research was underfunded and there was a stigma around the disease.
Through their advocacy, they have raised more than $1.75 million and with every event, every conversation, Devin and Jason break the stigma more and more.
The genesis of his work started with Tackle Sickle Cell, but as he grew, so did his reach.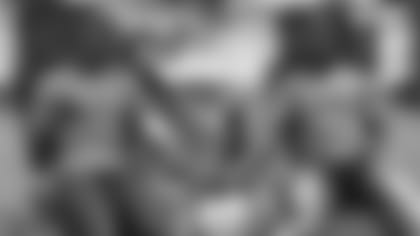 After Super Bowl LII, Devin spearheaded a group of his teammates to speak at the Massachusetts State House in favor of a criminal justice reform bill that would raise the minimum age children can be charged in juvenile court.
This would prove to be a turning point in his work. On the surface, criminal justice reform and education reform may not seem connected, but the two are intrinsically bound. When Devin saw that, it clicked.
"School is a chance to develop and find out who you are, and once you start to criminalize that behavior as a young kid, man or woman, your idea of yourself is starting to be shaped. It's easy for us as adults to sit up here and say you are who you are and not care about anybody's opinion, but all of us, growing up, had different periods where you care what people thought," Devin said at a Players Coalition event. "I thought that was huge when I started to learn about the school-to-prison pipeline. Just the mentality of these kids and how early they can develop that, and it can really shape the rest of their lives."
Since then, Devin and Jason donated $90,000 to buy tablets for students in New York and New Jersey as remote learning began, and should he win the charity challenge, Devin will use it to help these students. He advocated on behalf of a bill that would level the playing field for schools across Massachusetts by providing $1.5 billion to underfunded and underserved schools made up of primarily low-income students and those who do not speak English as their first language. That bill also passed.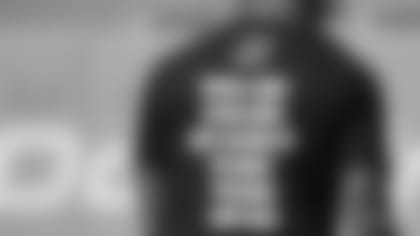 Out of his comfort zone and leading the charge, that is the way Devin operates.
Whether he is printing out dozens of pages, reading studies and legislation like it's a playbook, or pushing his teammates to donate to the Patriots player social justice fund, which provides grants to local organizations, Devin is often the catalyst.
With everything Devin takes on, it ultimately fits into the larger vision of the type of world he wants to live in and the type of man he wants to be. It is personal for him – even when he cannot relate, he learns by building relationships.
When he can relate, he takes his experience and lends it so others may feel less alone.
Just this year, Devin did as Devin so often does. After the stillbirth of his daughter, Mia, Devin and his family grieved in private. So many who suffer miscarriages or the loss of a child grieve in silence. Their stories go untold to even those closest to them.
But Devin chose to share his family's loss to let the world know Mia was here.
When he ran into the end zone after a blocked field goal on Dec. 7, Devin did so while honoring Mia. Devin is highlighting the TEARS Foundation, which helps families deal with child loss, through his My Cause, My Cleats, and in doing so, he gives a voice to millions who may be too devastated to use theirs.
This is Devin's character.
It is his endless empathy that leads him to believe that all people, regardless of where they come from or where they have been, deserve to be loved and helped to find their way back. It is the complete understanding of what lending his name and voice can do to help. It is conversations to gain understanding so he can carry on the fight for those who are unable to do so themselves.
Devin deserves to be the Walter Payton Man of the Year. True difference is made through compassion and consistency, and Devin is nothing if not compassionate and consistent.
He never set out for accolades, though. Devin simply set out to be the best person he can be for his ever-growing circle and, most importantly, for his family.
"If I wasn't here another day and people went up and told my kids, I hope it would be [they would say], 'I only spoke to your dad for five minutes my whole life, but it was an awesome five minutes," Devin said in an interview earlier this year. "If I could teach my kids anything and they could only hear stories about me, I hope it will add up to great lessons for them to say, 'if I could be more like my father, I will be a good person.'"