With the NFL draft fast approaching next month, the Patriots will be poised to infuse their team with some much-needed young talent. NFL Network's draft expert Daniel Jeremiah spoke with the media this week and highlighted some prospects who could fit in New England, starting with a quarterback.
"I could see Bill Belichick having an affinity and a lot of fun with a guy like Trey Lance," said Jeremiah. "Trey is going to need some time. The only thing that would hold me back on that is I don't know if he's going to be ready to do that right away. You'd have to be patient with him.
"But when you talk to the folks at North Dakota State, this kid is incredibly intelligent, which we know the Patriots have always placed a premium on. He can direct fronts, he can do all the stuff at the line of scrimmage you need to do. He's a fantastic athlete and runner. He's got a power arm that fits in the weather in that division later in the year. He can play through that."
Jeremiah added the biggest unknown is what direction Belichick would like to take the offense, whether toward more of dual-threat like Lance, or a more traditional pocket passer like Mac Jones.
But Lance wasn't the only player that Jeremiah highlighted, mentioning a position that the Patriots addressed twice in the draft last season but still didn't get much production out of, tight end.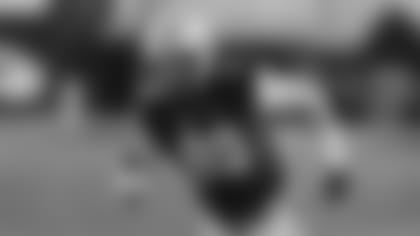 "To me, there are certain guys you watch, I do this every year when you're kind of watching players, like, 'oh, this is a Patriots player,' and I did that this year when I was looking at the tight end position this year with a couple of guys," said Jeremiah.
"Hunter Long from Boston College, who probably factors into the second round range, who can play in-line, you can move him around. He's a real physical kid, lots of contested catches. He's got size, highly intelligent.
"And then Tommy Tremble from Notre Dame who's the best blocking tight end in the draft, who also is really, really explosive and dynamic and has some upside as a receiver. Just didn't get a lot of targets, didn't get a lot of balls."
Continuing with the theme of upgrading the offensive weaponry, Jeremiah also highlighted two dynamic slot receivers.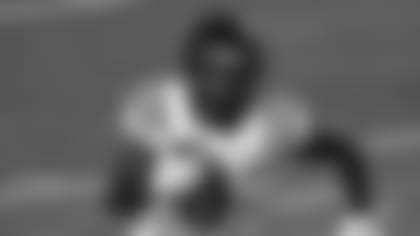 "When the Patriots are rolling, they have that guy that can really separate and make plays inside, and I think adding someone to their group like an Elijah Moore from Ole Miss who you could use in the backfield, you can do a lot of creative stuff with him, he's fun.
"And then I would also keep an eye and look at a guy like Rondale Moore from Purdue. Even though he's undersized, you've got a lot of value, you can do a lot of different things, and really win with quickness." 2023 Patriots Mock Draft Tracker
Find out what the top 'experts' are predicting the Patriots will do in the first round of the 2023 NFL Draft.