ALLEN PARK, Mich. (AP) -Julian Edelman limped off the field with an injured right knee, putting a damper on strong performance from Tom Brady and the New England Patriots.
Edelman was hurt on the opening possession that ended with Brady throwing his first of two touchdown passes to Chris Hogan in a 30-28 victory over the Detroit Lions on Friday night.
The preseason victory may have been costly.
Edelman had three receptions for 52 yards in a four-play stretch and was injured on the last one as he was tackled by safety Tavon Wilson, a former teammate. He was evaluated on the sideline briefly before being taken to the locker room on a cart and being ruled out for the game.
Brady was 12 of 15 for 174 yards with two TDs and an interception. He helped the defending Super Bowl champions take a 24-0 lead late in the first quarter. Detroit slowed him down in the second quarter and mercifully didn't have to face him after halftime.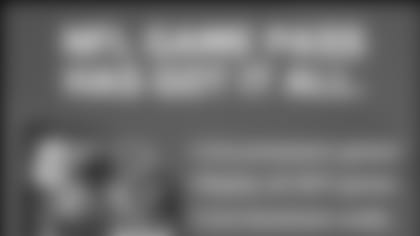 Matthew Stafford threw a 23-yard TD pass to Marvin Jones late in the first half and an 18-yard pass to Dwayne Washington for another score early in the third against New England's backups. He finished 15 of 22 for 190 yards, two TDs and an interception.
Jake Rudock, Detroit's backup quarterback, connected with Jared Abbrederis for an 11-yard score late in the third and led another drive that ended with Washington's 1-yard run to put the Lions up 28-24 midway through the fourth.
Jimmy Garoppolo set up Stephen Gostkowski's 25-yard field goal to pull New England within a point with 3:46 left. After the Patriots defense forced Detroit to punt, their backup QB put Gostkowski in a position to make a go-ahead, 45-yard kick with 2 seconds to go.
DUAL THREAT:
Lions running back Ameer Abdullah had 60 yards rushing on 13 carries and three receptions for 39 yards.
INJURY UPDATE:
Patriots: If Edelman has to miss any games during the regular season, New England may lean on players such as Hogan and Danny Amendola to fill his role as a slippery receiver in the slot. Edelman led the Patriots with 98 receptions and 1,106 yards receiving last season and was a key player during their championship run.
Lions:TE Cole Wick, getting a chance to play a lot with Eric Ebron out with a hamstring injury, left the game with a chest injury and LB Tahir Whitehead went out with a knee injury. RB Theo Riddick, coming off wrist surgery, made his preseason debut. He didn't gain a yard on one carry and one catch.