Through the first eight games of the 2002 season, many individual Patriots players have had up and down games. Much like the team as the whole, few players have stood out as having solid games on a consistent basis. One player though that has performed well on pretty much a weekly basis is Pro Bowl cornerback Ty Law.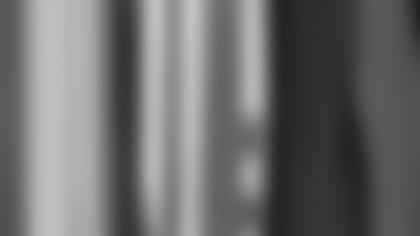 ]()
            Law, a two-time Pro Bowl selection ('98 and '01), currently ranks third on the team with 42 tackles. Consistently matching up against opponents' best receivers, Law has also tallied one sack, leads the team with three interceptions and is second with seven passes defensed.  

According to Patriots Head Coach Bill Belichick part of the reason for Law's success is his unwavering confidence in his own abilities. Law has been known to have numerous ideas as how he should best be used on defense, and he and the coach seem to have to a compromise as to those views in recent years.
"Ty is a really competitive player and I thought he really showed it in the Bill's game," Belichick said. "Not just with his coverage, but also just totally competing in terms of disguising coverages, tackling, jamming the receivers and just being heads up in a lot of areas."
"Sometimes we match him up on certain players. Sometimes we play left and right. We have different ways of matching up. I have a lot of respect for Ty as a competitor. Nobody competes any harder than Ty does. But I think in the end, what both Ty and I have to understand is that Ty is the player and is a good player and I think I can coach. I think I am a better coach than Ty is and I think Ty is a better player than I would be. I think we both need to understand our roles on that."
For his part while Law says that he is enjoying competing this year and loves matching up against other top-notch athletes, the most important thing in his mind is wins and losses. He was also quick to point to Belichick's abilities as a game planning, scheming coach in finding ways to stop opposing offenses.
"This is a game of schemes, a game of situations and things like that," Law said. "Coach Belichick is the best at that and sometimes he will say, 'Ok Ty you have him.' And I like that. I relish the challenge but it is different from week to week and you can never sit there and put your hand up because just when you think you have a good game and that he will let me do it again next week, he comes up with something different and changes it. But as long as we win and we win championships, he's the man and he's making all the calls. Even if we are losing he is still the man. I am just a player."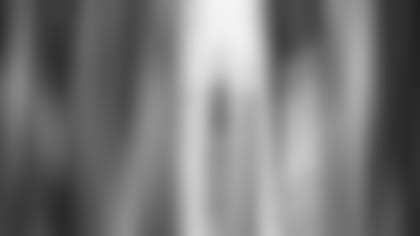 ]()
            Opening the game plan last week and knowing he was going to match up with talented Bills receiver Eric Moulds was an enjoyable challenge for Law.  

"I was ecstatic and I was smiling," Law said. "All week long I was happy about it and got a lot of opportunities to go one-on-one with [Broncos wide receiver] Rod Smith, also the go-to guy. But at the same time there are consequences because you are going to probably see more balls and it's a great opportunity for you to give up the big one. But this game is about challenges, being a cornerback. It's all about challenges. If you are a cornerback in this league you are going to win some and you are going to lose some. I don't care who you are, you are going to lose. So what are you going to do after you lose? But I love it. I really love going out there and challenging a guy one-on-one and playing against the best in the league."
"The ultimate thing is to win the football game and help your team win. If we don't win then everything that I have done on the field means nothing."
So far this season Law has definitely won more individual battles than he has lost and has played a big part in helping the Patriots to a 4-4 record through a tough early-season schedule. But as Law himself knows, just as there is a new game each week, there is also a new top receiver each week looking to make his living at Law's expense.
A couple of Patriots earned national recognition for performances last week against the Bills. Tom Brady was named NFL Offensive Player of the Week and tight end Daniel Graham was named Pepsi NFL Rookie of the Week. … The Patriots did not make any changes to the injury report on Thursday. Safety Victor Green (leg), linebacker Larry Izzo (leg), cornerback Ben Kelly (ankle) and linebacker Mike Vrabel (arm) remain listed as questionable