If baseball has its dog days of August, then football fans suffer through a similar period in early July. With less than a month remaining before the start of training camp, Patriots fans have little in the way of news to keep themselves occupied.
Things are quiet indeed around Foxborough. While some players continue to mill around Gillette Stadium – veterans like Kevin Faulk, Adam Vinatieri, Ken Walter and Antowain Smith have been seen recently – most players, even the rookies, are enjoying their final chance for rest and relaxation before their worlds are overcome by split safety and two-gap talk on July 23.
Until then, Patriots.com has decided to put together a short checklist of things to look for once the pads go on and the heat is turned up later this month.
Who will play nose? – This is the top question on most Patriots fans' minds and the final answer probably won't come until a good portion of the preseason is complete. Second-year man Jarvis Green made the switch from end to the nose during mini-camp and it appears he'll get the first shot at the starting job. But rookies Dan Klecko and Ethan Kelley, as well as former practice squad man Ken Kocher, all will get a chance. Less likely alternatives include rookie Ty Warren, who is slated to back up Bobby Hamilton at left end, and Richard Seymour. Bill Belichick would prefer to keep Seymour at right end so his presence in the middle wouldn't be a welcome sight.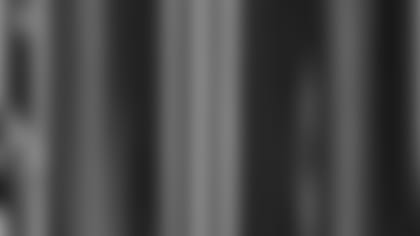 ]()
            2. Competition at cornerback – This always seems to be a pre-camp theme. Ever since Ty Law established himself as a quality corner early in his rookie season of 1995, the Patriots have been searching for the long-term answer on the other side. Veteran Otis Smith has manned the spot for much of the past three seasons but at 37 he's starting to show his age a bit. With that in mind, Belichick brought in free agent Tyrone Poole, who has plenty of starting experience in his seven NFL seasons. Also, rookies Eugene Wilson and Asante Samuel, plus youngsters Leonard Myers and Ben Kelly, all will be in the running. Belichick's schemes can be daunting for a first-year player so Wilson and Samuel won't likely emerge during the preseason, but will battle for time as extra cover men in the Patriots multiple defensive back sets. Poole would appear to have the best shot at unseating Smith, but don't ever count out the cagey veteran.  

Receiver rapport – While some camp battles are difficult to monitor without the trained eye of a coach, quarterback/receiver relations are not. It was apparent very early in camp last year that Donald Hayes and Tom Brady weren't on the same page. Whether it was because of Hayes' struggles with the offense or Brady's lack of familiarity with the lanky wideout, things never seemed to connect. With that in mind, keep an eye on Brady working with newcomers Bethel Johnson and Dedric Ward. Both (especially Johnson) possess great speed and it could take some time for Brady to adjust, but if he's hooking up early with either it could mean the deep threat the offense sorely lacked last year could be here.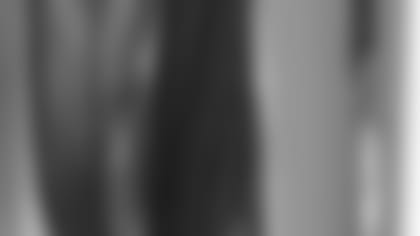 ]()
            4. Conditioning run – More specifically, Antowain Smith's conditioning run. The Patriots top back is 0-for-2 in passing the test and really needs to get it done on his first try this time. The running game, although very similar statistically to 2001, never seemed to hit full stride last year. Smith missed the start of camp while working toward completing the test and he was relegated to secondary status at the start of the season when the offense filled the sky with Brady passes. With very few exceptions, he did not run with the decisive, hard-nosed style he displayed during the Super Bowl run. Getting off to a solid start by actually being in the huddle for Day 1 of camp would ease some fears.  

Punter – Ken Walter had a terrific season after replacing Lee Johnson in 2001. But he struggled for the most part last year and as a result will get a push from veteran Daniel Pope in camp. Belichick will go with the guy he thinks will do the best job, meaning Walter will have to return to his 2001 form to keep his job.
Unknown factors – Antwoine Womack's knee? Stephen Neal's development? Is Kliff Kingsbury worth keeping a fourth quarterback? All of these elements will be worth monitoring. Womack is 100 percent after tearing his ACL at the 2002 Senior Bowl. He showed good quickness and great hands during the mini-camps and could be in a fight with Patrick Pass for swing back (backup fullback/running back) duties if he proves to be healthy. Neal will likely start camp as the starter at right guard while Joe Andruzzi recovers from offseason surgery. His progress to this point has been remarkable and if he can take the next step he could emerge as the starter regardless of Andruzzi's health status. Kingsbury threw the ball a ton in college but he worked in a very unconventional offense. He has a reputation as an astute reader of defenses and he'll need to learn the offense quickly in order to prove to Belichick he's worth keeping around. The Patriots kept Brady in 2000 but that roster wasn't nearly as talented as this one so the burden of holding onto four quarterbacks wasn't as great. Stay tuned.
Belichick took some time out of his vacation for a good cause on Sunday when he participated in the Mayor's Cup Regatta 2003 on Boston's Charles River. Belichick was part of a crew that raced in a Hawaiian outrigger canoe to raise money for AccesSportAmerica, a program dedicated to the fitness and function of children and adults with disabilities through high-challenge sports, team sports and individual training programs.