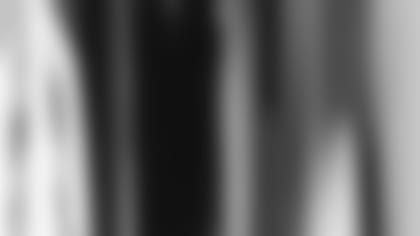 ]()
            When the number of years of a player's career extends into double digits it is generally assumed that the player is probably on the down side of his production. Life in the NFL wears on the human body and by the time 10 seasons of pounding has taken its course the player is often left playing in a limited role as a backup or even considering retirement.  

But that certainly hasn't been the case for Patriots outside linebacker Willie McGinest. In his 10th year out of USC, the former first round pick started 11-of-14 games played and is in the midst of arguably one of his best all around seasons as a professional. He finished the regular season with 79 tackles, 5.5 sacks, one interception that he returned 15 yards for a touchdown, two forced fumbled and two fumble recoveries.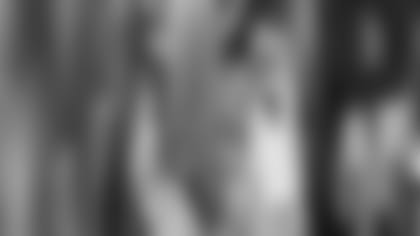 ]()
            Used as primarily a pass rusher at times in his career in New England, McGinest has been an every-down player for most of the 2003 season and has been a key contributor for a New England defense that ranked seventh in the NFL and led the league in points allowed.  

"I think Willie has had a real good year," Patriots Head Coach Bill Belichick said. "He's had a real good year in all aspects of the game--his production against the run, his production in the passing game both in coverage and as a pass rusher on all downs as an outside linebacker and then on sub. Any time you get good perimeter play, and particularly if you can get it on both sides, then that just condenses the opportunity that an offense has. He's been solid. You can think back to a lot of plays that he's made in the running game, Houston for example, the interception two weeks ago, pass rush plays. He's had them in all the areas and he's had a really consistent year. Again, having good edges in your defense, regardless of what front you are in, is definitely very important whether it's 4-3 ends or 3-4 linebackers."
And while he may have been considered a pure physical specimen and athlete when he entered the league as the fourth overall selection in the 1994 NFL draft, McGinest has grown as a player through his considerable experiences in the league. Those experiences have helped him become a more complete player on the field.
"You learn through your experiences," McGinest said. "It's an old saying, 'To know is to experience.' If you don't go through certain things or experience it you can't really know how to bounce back or how to react to it when it happens to you."
"I think he definitely plays with a much higher experience level than he did, let's say going back to when I was here in '96," Belichick said. "First of all he didn't have that much experience playing on his feet at that point and he actually played down that season. But now as he's played on his feet more in the last four years I think that those experiences and the reads and recognition and being able to able to anticipate plays and getting a jump on plays by just reading a stance or reading a backfield set or that type of thing, I think he's definitely benefited from that and he's able to utilize it in a lot of cases."
McGinest's experiences have also included five previous trips to the postseason in his time in New England. He has been on teams that made quick playoff exits and others that finished the year on top of the football world, but the productive veteran isn't ready to compare the 2003 Patriots with any of those teams of the past just yet.
"I can't compare this team to other teams," McGinest said. "This is a totally different team, a totally different year. So how we handle what goes on, we've yet to see. This is our first playoff game. We are working hard. Everybody around here is working hard. We are studying hard. We are doing the necessary things. It's a playoff game. Of course it's a lot different, but we work hard every week. We put everything we have into every game that we have.
]()
            "Of course everything picks up in the playoffs, but we are not going to get caught up in just the playoffs. We just want to get a deeper focus and a deeper way of training and get ready for Tennessee. The difference is now is it's a one-game season. If you lose you go home. You don't have 15, 12 or nine more games to try to get back on track if you have a bad game or do something wrong or didn't play well. You don't have another game to say, 'Oh I will get it next game.' If you lose you go home."  

And despite the remarkable year he has put together at age 32 and everything he's learned over his 10 seasons, you never know how many more times a guy like McGinest is going to get a chance to compete in the NFL's second season. But then again the average NFL player doesn't generally put up one of his best years as he heads into his second decade of NFL action