Thanks to his 5-9, 183-pound build some will question whether Patriots second-round pick Terrence Wheatley has the frame and toughness to succeed in the NFL. But considering that the former Colorado cornerback has already proven to be tougher than supposedly unbreakable titanium, the physical tests the blazing playmaker faces at the next level shouldn't be a problem.
You see Wheatley played his final two seasons for the Buffalo's with a rod inserted in his arm to stabilize a dislocated right wrist that required four different surgeries and cost him his entire 2005 season. Initially the one-foot support was made from titanium.
In September of his 2006 season - one in which he started all 12 games, registered 57 tackles and recorded five interceptions - Wheatley broke that unbreakable rod. But in line with the focused determination and internal toughness that those around him rave about, he kept the pain to himself, played out the season and had the rod replaced with one made from stainless steal immediately after the final game.
According to Colorado defensive passing game coordinator/secondary coach Greg Brown - who also coached for 15 seasons in the NFL, most recently with the Saints in 2005 - his two time All-Big 12 pupil hasn't been limited by the wrist that caused Wheatley, by his estimate, to be X-rayed more than 50 times at this spring's NFL Scouting Combine.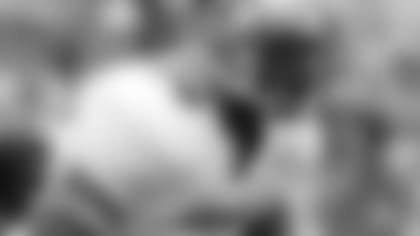 ]()"Zero concern. That has not affected him catching the ball whatsoever," Brown said, evidenced by Wheatley's 10 interceptions over the last two years.
Brown also doesn't believe the wrist affected Wheatley in his physical play with receivers whether working in the slot in nickel packages in 2006 or in his secondary's important left corner spot last fall.
"He never complained, never said it was painful," Brown continued. "That was where he made his money for us was walking up on the line of scrimmage, putting his hands up and being able to function as a bump-and-run corner."
Focusing on just the wrist issue, or just Wheatley's impressive speed that made him a high school track star and has seen him timed as fast as 4.29 in the 40, disregards one of his greatest playing strengths.
"The first thing that comes to mind with Terrence is he's a very smart individual who should be able to pick up the scheme that the Patriots use and understand what's required out of him to play and function in that defense and to understand how the offense is going to try to attack them in it," Brown said.
"He'll do whatever they tell him to do and he's a good technician. He's not much different than the guys the last stop I was at in New Orleans. He would have been able to fit right in on our squad then. So I don't see it being a hardship for him to go play in the league."
Wheatley -- who answers the ever-present questions about his wrist by saying "it's not an issue at all," -- describes his own play as a combination of talent and knowledge.
"My style of play I guess is very consistent," the well-spoken Wheatley said having finished his Colorado career tied for third in school history with 14 interceptions. "I don't give up a lot of big plays. I try to make as many big plays as possible. My style is a little bit of everything. Little bit of physical, little bit of speed and al little bit of smarts. A little bit of everything."
Add in the fact that the Patriots have found success with plenty of 5-10 and under corners over the years - Ty Law, Asante Samuel, Ellis Hobbs and others - and some of the negatives from many of Wheatley's pre-draft scouting reports fade a bit. New Englnad Vice President of Player Personnel Scott Pioli explained the team's comfort with the skill set that shorter cornerbacks bring to the field.
"Part of it is that the bigger a player gets - the taller or longer sometimes a player is - the less fluid they are in changing direction," Pioli said on Comcast TV's "Patriots Draft Report '08" show. "When you're looking for a corner, they have to be reactive athletes - to see changes, know what's going on, plant their foot and drive toward the football. The longer, taller bodies have more difficulty being reactive type athletes."
Brown, who scouted Samuel coming out of Central Florida, thinks that Wheatley could eventually become a similar playmaker in the NFL.
"I know [New England] is used to some really big play guys. I think Terrence will be able to do that," Brown predicted.
But he won't pretend that there might not be a few growing pains along the way as Wheatley works into the system and potentially into Samuel's former spot in the New England secondary.
"I think he's going to come in and I'm sure the first month going against Randy Moss (in practice) is going to be a shell shock but after that it seems like guys if they have some ability they either sink or swim," Brown said of his experience in the league. "I think he's one of those guys that he's going to be able to swim."