More than a few draft experts had the Patriots pegged to take Oklahoma State wide receiver Dez Bryant in the first round.
Instead, they chose the guy who threw the ball to Bryant with their final pick in the seventh round.
Zac Robinson enjoyed a productive four years with the Cowboys, mostly when Bryant was there to snag his passes. His play [
]()dropped off noticeably last season after Bryant was suspended for violating an NCAA rule, but that didn't prevent the Patriots from taking a shot at him with the 250th selection late in the final round.
Despite his unimpressive draft status, Robinson actually has plenty going for him as he begins his NFL career. While it's true that his play waned after Bryant left, Oklahoma State offensive coordinator Gunter Brewer believes there was much more to the story than simply losing one weapon.
"It was a situation where everything just sort of culminated at the same time," Brewer said of the Cowboys difficult 2009 season. "We lost an All-American running back early in the season, so there goes your running game. That was a big hit. We lost our tight end before the season. There goes a part of your passing game. We lost our starting left guard. Then we lost Dez in the third game ... all the playmaking fell back on the quarterback, who has to run and throw to guys he's not accustomed to. That's an awful lot for anyone to deal with."
All of the injuries Brewer mentioned knocked Cowboys starters out of the lineup for at least six games. On top of that, Robinson was without his premier tight end from 2008, Lions first-round pick Brandon Pettigrew, limiting his options before the season even began.
But despite the hardships early on, it was Bryant's loss that was crippling. Brewer admits that Robinson pressed a bit while trying to make too many plays, but he feels the situation could help him as he deals with adversity at the NFL level.
"Zac was a very productive player for us. He is an extremely intelligent leader on the field," Brewer said. "But we needed him to do too much after everyone went down. He played hurt — probably more than most people know. His running ability forced him into situations where he took more hits than you'd like.
"I believe he'll be better under the center passing than people know. The Senior Bowl really helped him in that regard. He's only going to get better. And he'll be behind a great player and get a chance to learn behind Tom [Brady]."
Indeed Robinson impressed at the Senior Bowl, displaying a better arm than many scouts believed he possessed. He was by far the most productive of the quarterbacks in Mobile, passing for 176 yards in the game and showcasing the ability to perform under center despite his propensity to run and throw out of the spread at Oklahoma State.
But then again Robinson had plenty of success throwing the football in the Big 12 as well. He threw 48 touchdowns against just 19 interceptions during his sophomore and junior seasons when he had NFL-caliber players to work with. He also was a threat [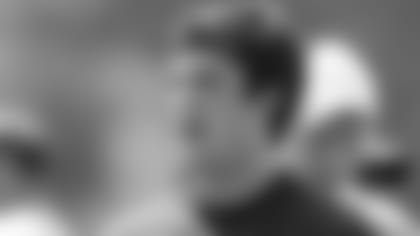 ]()running with the ball as he added 17 touchdowns on the ground during those campaigns. It was that production that led Patriots quarterbacks coach Bill O'Brien to show interest and eventually the Patriots grabbed him.
"Zac has a lot of upside. I knew someone was going to get him either late or as an undrafted free agent, and I assumed it would be the Patriots," said Brewer, who served as Randy Moss' receiver coach at Marshall from 1996-97.
His propensity to run added Robinson to the list of intriguing quarterbacks in the draft. Many of the passers in this class were difficult to assess due to their at-times unconventional styles, but Brewer believes Robinson's a prospect worth developing.
"There were a lot of interesting quarterbacks in this draft and Zac is right there with most of them," Brewer continued. "He was a receiver in high school and came into his own at Oklahoma State. He has the most wins in the history of program. It wasn't like he wasn't making plays.
"He's been exposed to all the personnel groupings. He hasn't been in normal spread attacks. He's worked with two backs, four wides, with a tight end, without a tight end, with two tight ends ... he's done all of that. Other quarterbacks out of true spreads like Texas Tech never huddle. They always go four wide with empty backfields. I think he fits the NFL better than [Central Michigan's Dan] LeFevour and [Cincinnati's Tony] Pike because of this."
This story first appeared in the May issue of Patriots Football Weekly.