The Patriots re-convened on Gillette Stadium this week for the team's mandatory, full-squad minicamp – a major step toward training camp and eventually the 2008 season.
The sour taste left in the mouths of players, coaches, fans and just about every member of Patriots Nation following February's surprising upset loss in Super Bowl XLII may never completely go away. But all involved moved a bit further away from the heartache this week in what marks the first official full-team step toward the building of the 2008 Patriots as New England convened on Gillette Stadium for the team's mandatory, full-squad minicamp.
"New season," safety Rodney Harrison said simply after the workout. "Just like when we won Super Bowls we had to come back the following year and forget about it and move forward. We have to do the same about last year."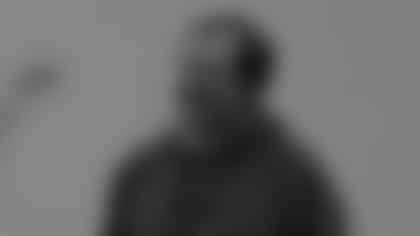 Patriots Head Coach Bill Belichick agreed with Harrison's assessment of the turning of the page to a new season – an action that would have been required regardless of the outcome of the big game last February in Arizona.
"You have to start from square one, no matter where you are, offense, defense or special teams. Even the players that have been here, we all have to start at the bottom and build it up brick by brick, one practice at a time, one day at a time," Belichick said. "That's what we are trying to do. We're all in the same boat on that one."
Due to rainy conditions in Foxborough Friday's workout -- the first of three days of the minicamp open to the media – pushed the shorts-and-helmets morning practice action into the Dana Farber Field House. Inside the players worked on all three phases, with bulk of the offensive and defensive action focused on the passing game while special teams segments revolved around kickoff and kickoff return work.
Seventy-two of the 81 players on the New England roster (a number that includes the draft picks who have not yet officially signed contracts with the team) were in the indoor facility for the morning workout. Those not on the field included WR Kelley Washington, CB Ellis Hobbs, G Stephen Neal, newly-signed tackle Oliver Ross, WR Wes Welker, TE Benjamin Watson, LB Bo Ruud, DL Jarvis Green and DL Mike Wright. Most of those players are dealing with previously reported injuries from last season or rehabbing from offseason surgical procedures, although Belichick did say that the entire team was in town for the camp.
"Everybody present and accounted for," Belichick quipped.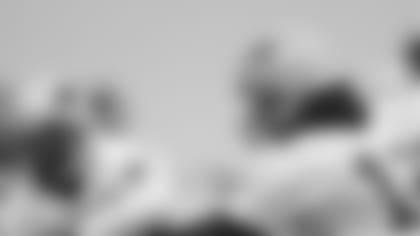 The veteran coach also took his usual critically realistic approach the assessment of the action taking place on the practice fields as all the new veteran and rookie faces are worked into the mix with the returning players.
"They all have a lot to learn. We have a long way to go," Belichick said. "We have a long way to go. We're taking it day by day. Hopefully we can get better each day."
Celtic prideBelichick duties with the Patriots kept him from attending last night's Celtics playoff game, something he'd done a couple times previously this spring. While a number of his players were on hand for hoops action, their coach thought better.
"We had some early stuff this morning, had some meetings and all. I didn't want to be late for our big day today. I thought I better be here on time," Belichick said with a smile when asked about his previous comments that he felt like Boston's playoff mascot.
But just because he didn't have his courtside seats doesn't mean the three-time Super Bowl-winning coach wasn't watching as his basketball counterpart Doc Rivers was taking another step toward his own championship.
"It was a great win for the Celtics. I'm happy for them," Belichick said. "They have a team that works hard and they know how to win. I'm happy they are winning.
Seeing red**There are limits to what the team can accomplish in minicamp, given that they aren't in full pads, but there's still plenty of new material for the players to absorb. One area in particular that the defense is working on is its red-zone efficiency.
"Red zone was a real area of weakness," LB Mike Vrabel noted afterwards. "We could have been a great defense last year if we'd played better in the red zone. Statistically, we were good, except in that area."
The defense did come up with a few nice red-zone stops during 7-on-7 and full-squad scrimmaging during Friday's practice.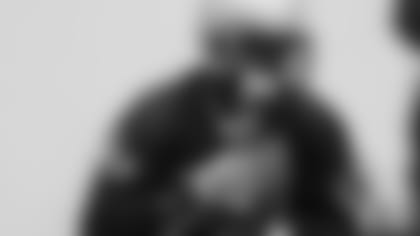 According to the Boston Globe Green's absence from last month's passing camp practice and today's minicamp work is due to "minor offseason shoulder surgery." … The team released rookie free agent punter Mike Dragosavich on Thursday. The North Dakota State start had signed with the team May 5 following a successful tryout during rookie minicamp. The move leaves the Patriots with a pair of punters in returning veteran Chris Hanson and 11th-year free agent addition Scott Player. … A new/old face was on hand for the morning workout as offensive lineman Gene Mruczkowski took part in the drills wearing a white, No. 64 jersey. The veteran spent parts of four seasons with New England from 2003-06 before getting released last year in training camp and spending last season with the Dolphins. … WR Chad Jackson looked like he was getting a lot of attention, both from his quarterbacks and his coaches in practice. Jackson had several passes thrown his way throughout the session, and several times, he was approached by position coach Bill O'Brien, presumably to discuss the finer points of the particular route he had just run. ... At one point in the full squad work, WR Jabar Gaffney ran a textbook corner route in the end zone, which spun around CB Terrence Wheatley, who fell to the ground. QB Matt Gutierrez easily found Gaffney for the touchdown. Gaffney followed that up, however, with a drop along the sidelines. He then kicked the ball to the roof in frustration. ... Gutierrez, meanwhile, is showing he may have the strongest arm of the four QBs on the Pats roster. In drills, he fired the ball with power and precision. … With Neal out, T Nick Kaczur moved inside to the spot next to C Dan Koppen, while third-year player Ryan O'Callaghan assumed Kaczur's spot at right tackle. … Tank Williams continues to take significant reps at linebacker, including what seems to be base defense work lining up inside next to Tedy Bruschi. ... Kaczur did not address the media following recent reports of his involvement in a DEA sting dealing with prescription drugs. Belichick was not asked about the issue when he addressed the media following practice. … When the Patriots worked on kickoff returns, Jackson, C.J. Jones and rookies Wheatley and Matthew Slater took turns fielding the ball. ... After practice, several players were also asked for their thoughts on the NBA Finals including the Game-1 heroics of Celtics forward Paul Pierce, who left last night's game with a leg injury, before returning to help lead his team to victory. "I'm glad he was OK," said Vrabel. "I thought he was hurt when I was watching the game." Harrison clearly came away impressed. "Very gutsy," he said. "Heart of lion, man. I'll tell you. Very inspiring." … Bruschi limped off the practice field with the help of trainers at one point, but returned to action a few minutes later to the cheers of his teammates seemingly drawing comparisons to last night's scene with Pierce at the TD Banknorth Garden. … At the end of the practice many of the younger/inexperienced players on both sides of the ball got extra reps while the veterans ran sprints on the other end of the field. … The workout drew a large gathering of media, including most of the local outlets as well as representatives from both NFL Network and ESPN.com. … The media will have access to another morning practice workout on Saturday at Gillette Stadium and then a Sunday afternoon practice. All workouts are closed to the public. Check back to Patriots.com all weekend for text updates from the practice field, audio from players and Bill Belichick as well as video updates of all the minicamp action.