Upon his selection with the 10th pick in April's draft, linebacker Jerod Mayo challenged local writers to come up with any and all headlines playing off the athletic playmakers condiment coinciding last name. Well, see above Mr. No. 1 pick.
Mayo was on the field for the second workout of his young career Friday, one day after reaching a reported five-year rookie deal worth $18.9 million with $13.8 million in guarantees. He and the rest of his new teammates took to the outdoor practice fields behind Gillette Stadium for the first workout in front of packed bleachers of fans under warm, sunny afternoon skies.
"It's been a long couple of days but at the same time I wanted to get here on time and get with the guys," Mayo said following Friday afternoon's work, although his duties weren't yet done as he was continued rookie tradition by carrying Tedy Bruschiand Adalius Thomas'pads off the practice field. "It's like my family now, I really love these guys."
All rookies, especially a linebacker in Bill Belichick's3-4 front, need as much time as possible to get acclimated to the system. Now signed, sealed, delivered and working out, Mayo has a full summer to build toward game speed.
"It's a different game from college football," Mayo said. "I still have a lot to learn. Bruschi and those guys have been helping me out a lot so I'm just trying to be a sponge and learn as much as I can."
In his morning press conference Belichick spoke about Mayo's development and the fact that the work he'd done between the draft and the start of camp will go a long ways toward forming his defensive foundation in New England.
"It is good to have him," Belichick said of getting his top pick under contract and in camp. "We worked with him in the spring and I think he learned a lot there. He has a long way to go. This is the opportunity for players to get in pads to work some of the techniques at full speed in a contact setting and that is a little bit different than the passing camp. I know he is at a position where that will be important and I am glad we got him and had a chance to work with him [Thursday]. He really didn't miss that much and he did benefit from all the spring camps. I think he can get into the mainstream with everybody by the end of today and we will see what he can do."
Before long papers across the region may be taking on Mayo's challenge of creative headlines.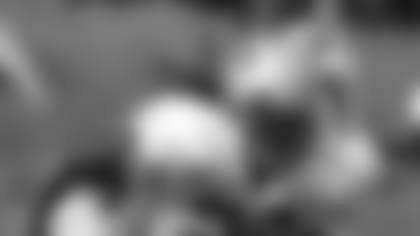 ]()Breakout back? Third-year running backLaurence Maroney** has gotten plenty of reps running and catching the ball through the first couple days of training camp. The work for the healthy potential workhorse back comes on the heels of a very strong close to the 2007 season that included four 100-yard efforts and a total of seven touchdowns over his final six regular season and playoff games.
Is Maroney -- who set a two-year career high with 835 yards in 14 games last fall – expecting a breakout 2008 season?
"Are you," the confidence ball carrier fired back quickly when posed that very question. When a reported responded in the affirmative, the former first-round pick agreed.
"Me too," he said with his usual coy smile.
Returning veteran teammate Sammy Morris doesn't necessarily see Maroney as due for a breakout, more so that the young player is progressing through a normal evolution in the early years of his career.
"I think the learning curve is great, especially being a running back in the league," Morris said of young players. "Every running back goes through it where they learn every year. I don't think Laurence is any different. He's expecting big things from himself. But again, so is the team and is really ready to rally around him as well."
For his part, Maroney is looking forward to once again sharing the load with Morris, tag-team effort that worked well early last season.
"We set high goals for ourselves, we just aren't going to tell you," Maroney said. While tight lipped at this point, Maroney did say earlier this offseason that the goals included both players eclipsing the 1,000-yard mark for the season, something neither player has done previously.
Who's hot:Heath Evans. The veteran fullback and jack-of-all trades type dominated a one-on-one pass protection drill with the linebackers. He was pretty much the only running back to stand out for the positive in the group.
Who's not: Kyle Eckel. The other jack-of-all trades fullback on the roster struggled in the pass pro drill that Evans dominated. He seemed lose the battle with each linebacker he went up against. Running backs coach Ivan Fears wasn't happy.
(Near) Play of the Day: Tom Brady ran a play-action, fake end around to Jabar Gaffney in team work late in practice only to hold the ball on his hip before looking deep for Randy Moss. The fake worked to perfection as Moss blew by safety Mark Dillard down the middle of the field. Only one problem, much to the chagrin of the crowd Moss dropped Brady's deep ball. The result wasn't what you're looking for, but the execution up to that point was pretty.
Brady to retire? (Relax, it's a joke. Read on)
Tom Brady took exception to Adalius Thomas knocking down one of his passes during a team, hurry-up drill later in practice. After the ball fell to the turf, Brady charged at Thomas and head-butted the outside linebacker.
Thomas walked away from the reigning NFL MVP without further incident, but jokingly offered after the workout that there was more to come when both players got to the Gillette locker room.
"Yeah, he gave me a little head butt," Thomas said. "We are going to wrestle when we get in the locker room. We're going to lock up. And whoever loses, must leave tomorrow, must go home. So the loser, if Tom's not here tomorrow then you know that he lost.
"Old fashioned retirement match. He'll have a press conference tomorrow at 12. All you guys are welcome to come. And if I have a press conference, you'll know that I lost."
And how did Thomas plan on finishing off his opponent in this battle for it all?
"I may do the "Macho Man" Randy Savage, the elbow," Thomas said, clearly enjoying the topic. "I'll drop him down one time. Get him down. If both of us come out tomorrow, then Bill stepped in between us. That's the predicament of it."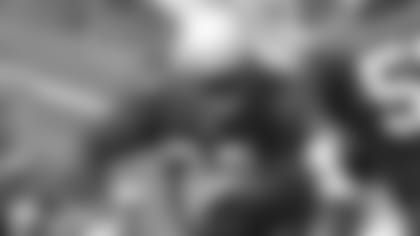 ]()Practice Notes* Rookie free agent running backBenJarvus Green-Ellisjoined the practice action for the first time after spending the first day of camp on the PUP list. The other 11 players who opened camp on PUP remained on the list for the second day of workouts. … For the second straight workout, Brady took normal reps throwing the ball. … Beyond the PUP list, those missing the hot afternoon practice included defensive linemenRichard Seymour *and offensive linemanGene Mruczkowski. … The music played during player stretching started with the theme to "Dukes of Hazzard." … WithStephen NealandNick Kaczur on PUP,Billy YatesandWesley Britt took reps with the first unit on the right side of the offensive line. …Jabar Gaffney took reps on both the outside and in the slot in practice, catching plenty of balls from Brady. … Much of the early part of the workout focused on the running game for both sides of the ball, with full pads action in group and team drills. … Maroney cut off one reporter who asked what the team goals were for New England coming off the 18-1 2007 campaign and if it was as simple as just 19-0. "Just 19-0? That's a big goal," Maroney said. … Veteran tackleAnthony Clement continued to have a tough time to start camp in his Patriots career, taking a penalty lap around the field during one drill. … During special teams workChad Jacksonand Morris served as the first kickoff returners followed by the duo ofMatthew SlaterandC.J. Jonesand thenTerrence WheatleyandAntwain Spann. … OwnerRobert Kraft watched a portions of the afternoon practice. …Ryan O'Callaghantook reps with the second line at left tackle, although he seemed to be limping around quite a bit at the end of practice. … Sirius NFL Radio will be broadcasting live from Patriots training camp on Sunday. Former Bears defensive linemanTim Ryanand former Jets executivePat Kirwan** will host "The End Zone from Noon to 4:00 pm ET at Gillette Stadium. … The Patriots are scheduled to practice twice on Saturday, although both sessions are closed to the public as the Country Music Festival takes over Gillette Stadium. New England will work out at 8:45 in the morning and again at 2:30. Be sure to check back to patriots.com for complete updates from both workouts, player interviews and coverage of Bill Belichick's daily press conference.