Patriots OL Matt Light addresses the media at the Super Bowl Media Center on Monday, January 28, 2008.


PHOENIX -- Even at this early point in the media crush that is Super Bowl week the entire world knows the task at hand for the Patriots this Sunday at University of Phoenix Stadium. Win, as the team has done in each of its previous three trips under Bill Belichick, and New England closes out the greatest single season in NFL history, maybe in all of sports.
But lose, and the team falls to an 18-1 record that will become far more infamous than historic. The perfect push through the 16-game regular season and two postseason wins will go for not.
Patriots All-Pro left tackle Matt Light has often said that the pain of losses lingers longer than the joy of victory. Using that barometer New England heads into Sunday's matchup with the Giants with more than just a game to win or lose. History and happiness are clearly on the line.
"We've been fortunate to not be in a position to play in a game of this magnitude in front of the world and lose," Light said of New England's wins in Super Bowl XXXVI, XXXVIII and XXXIX. "When you think of this season, I think if you don't give everything you have in this game and you don't walk away with your heads up and as a world champion then the season really…whatever we did during the regular season it's just not as meaningful, obviously. I know New York is doing everything they can to prepare themselves and get ready and play this game and we're doing the same. There is nothing like winning a world championship. There is nothing like being on that field celebrating a victory."
It's a feeling the Patriots have enjoyed three times in the last seven seasons. But no team has ever lost a perfect season in the Super Bowl. The NFL's postseason slogan this January, shown on endless signs and banners throughout the greater Phoenix area, is "Who wants it more?" Do the Patriots want to finalize history more than the Giants want to derail it?
"When I think of this game, I think of what we've accomplished over the years and I think about what we've accomplished this season," Ty Warren said. "What you have here in this game, we have a chance to possibly go 19-0 and the Giants have a chance to beat the team that could have gone 19-0. So I'd rather be on the positive side of that spectrum. You know what I mean?"
Sounds simple enough. Come Sunday the entire sports world will either king an undisputed, undefeated champion or all of Patriots Nation will be left to ponder the perfect season that, in the end, wasn't.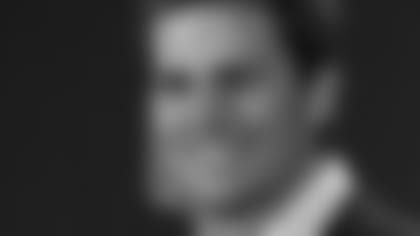 "I think we have an incredible opportunity as a team," Tom Brady said. "We have been dealing with a very difficult schedule all season; I think a difficult conference. I remember when we were 15-0 and playing the Giants. We said as a team it was the Christmas holidays and for as great as you hope these seasons go, you never quite expect for them to turn out the way they have this season. Being 18-0 I am incredibly proud of what we have accomplished thus far and I think we have talked as a team that for the rest of our lives we'll all remember this week, win or lose.
"We are all going to do our best to hopefully make that one of the weeks that we remember for all of the great reasons and not a week we would like to forget. The Giants are an incredibly tough opponent and we realized that when we played them the first time. We got our work cut out for us. I told everyone that whatever you may think may be important this next week it is really not that important because this week will have an impact on the rest of your life."