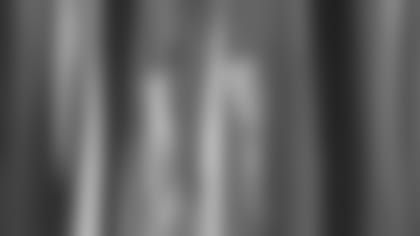 ]()
            The Patriots head into the season with a new man at the controls, as former assistant head coach  Bill Belichick takes over the coaching reins after New England produced an 8-8 record last year under Pete Carroll. Belichick, who was on Bill Parcells' staff in Foxboro during the 1996 Super Bowl run, has brought with him a disciplined approach, and the players seem to be embracing it.  

Despite not having a pick in the first round, the Patriots appear to have done all right in the draft, taking offensive tackles Adrian Klemm from Hawaii in the second round and Greg Robinson-Randall from Michigan State in the fourth. Klemm has been injured in camp, but Robinson-Randall has been effective. Left tackle Bruce Armstrong also returned to the squad and should
be a big factor on the offensive line.
]()
            Ted Johnson will be a welcome addition to the Patriots defense after missing the first half of last season with a torn triceps. Johnson's return will benefit defensive lineman Chad Eaton, who has had a strong camp, as well as second-year linebacker Andy Katzenmoyer, who may be moved to outside linebacker now that Johnson is back. Katzenmoyer was pushed into the starting lineup early last season following Johnson's injury. Another possibility would be to have both Johnson and Katzenmoyer at inside linebacker, should the Patriots decide to change to a 3-4 alignment.  

NFL INSIDER POWER RATINGS
Ratings based on analysis of 1999 team and individual statistics, offseason personnel moves and feedback from respected experts (from NFL Insider's Season Preview issue) Rushing offense: 7.1 Passing offense: 8.3 Rushing defense: 8.3 Passing defense: 9.7 Special teams: 8.3 Coaching: 7.3 Intangibles: 7.8 TOTAL: 56.8 Scale of 1-10; Perfect score=70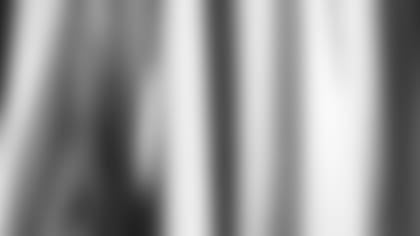 ]()
            Running backs Raymont Harris and J.R. Redmond hope to give the Pats a better running attack than last year, when the Patriots struggled mightily. Harris, 29, was out of football last year, but hopes to regain his form from his days with the Chicago Bears, where he rushed for 1,000 yards. Redmond, the team's third-round pick out of Arizona State, has missed most of training camp with an injury but should be ready for the season opener.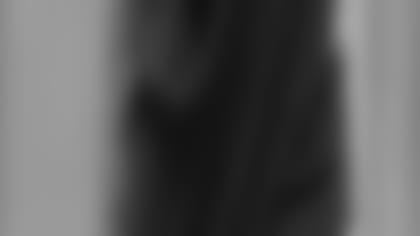 ]()
            Chris Eitzmann, an undrafted free agent out of Harvard, has been a surprise at tight end.  Eitzmann has proven to be a strong blocker and a fast learner. Three of the New England's tight ends from last year are gone.Ben Coates is in Baltimore, Lovett Purnell is in Tampa Bay and Mike Bartrum went to Philadelphia.  

The Pats were hoping to find a starter in Rod Rutledge and former Cowboy Eric Bjornson, but Eitzmann is a better blocker than both and could crack the starting lineup.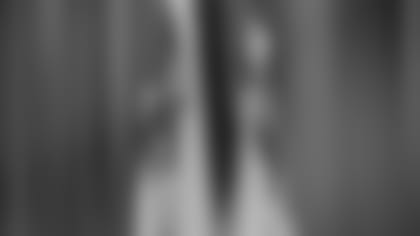 ]()
            Tebucky Jones was drafted in the first round in 1998 out of Syracuse, but struggled his first two years in the league at cornerback. Belichick moved Jones to free safety this summer and the third-year pro has flourished, earning the starting job. Jones entered college as a running back but was converted to strong safety, where he caught the attention of pro scouts.  

The Patriots drafted him with an eye towards breaking him in slowly behind Steve Israel, and eventually starting him opposite All-Pro Ty Law. This year, Belichick brought in Antonio Langham, whom he coached in Cleveland, to play corner, thus freeing Jones up to switch to safety, where he'll play alongside All-Pro strong safety Lawyer Milloy.
Head coach: Bill Belichick (first year with Patriots) 1999 record: 8-8 (5th in AFC East) 1999 rankings: Offense - 18th overall (316.4 yards/game), 23rd run (89.1), 10th pass (227.3) Defense - 8th overall (300.5 yards/game), 21st run (112.2), 7th pass (188.3).
WR Chris Calloway (Falcons) TE Eric Bjornson (Cowboys) LB Chad Cascadden (Jets) RB Raymont Harris CB Antonio Langham (Browns) OL Lance Scott (Giants) LB Patrick Sapp (Cardinals)
RB Terry Allen WR Vincent Brisby TE Ben Coates (Ravens) OL Heath Irwin (Dolphins) WR Shawn Jefferson (Falcons) DL Chris Sullivan (Steelers) RB Lamont Warren
OL Adrian Klemm (2nd round) RB J.R. Redmond (3) OL Greg Robinson-Randall (4)
STATISTICALLY SPEAKING...
11-5, 10-6, 9-7, 8-8. Those are the records of the last four Patriots teams. New England has been on a steady decline since reaching the Super Bowl in January of 1997 ... Drew Bledsoe's sack totals have gone up every year he's been in the league, culminating in last season's 55 sacks ... Terry Glenn averaged 16.6 yards per catch last year, tops in the AFC for wideouts with 1,000 yards receiving ... If backup quarterback Michael Bishop starts a game, he'll become just the third Kansas State alumnus to start an NFL game at quarterback in the modern era. The others are Lynn Dickey and long-time Patriot Steve Grogan. ... New England is 3-5 in December since 1997 and 14-11 in all other months ... New England lost three home games last season, their most losses at Foxboro since 1995.
Sept. 11 at New York. In just the second week of the season, the Patriots square off against the New York Jets at the Meadowlands on Monday Night Football. There have been plenty of subplots the last few years. This year will be no different as there will be a couple of new wrinkles in the mix. It will be Belichick's first trip back since turning down the Jets head coaching job last winter. Oct. 1 at Denver. The Patriots will attempt to do something they haven't done since 1968, defeat the Denver Broncos on the road. The Pats have gone 0-11 at Mile High Stadium in that span. Overall, the Patriots went 0-11 during the John Elway era, but last year they snapped that streak with a 24-23 win at Foxboro.
Can the offensive line protect Drew?
As injuries depleted his line, Bledsoe struggled in the second half of last season. The Patriots know they must keep their franchise quarterback healthy but to do that the offensive line must produce.
*Are the running backs up to speed? *
Along with Harris and Redmond, Kevin Faulk will also get some carries this season. The Patriots are hoping the three can combine for an effective attack that will alleviate some of the pressure on Bledsoe.
How will Belichick do as head coach?
Belichick is considered a defensive wizard, particularly with the ways his Jets teams always seemed to get the better of Bledsoe, Doug Flutie and Peyton Manning the last few years. He will be counted on to do more of the same, but with the added burden of serving as head coach.