In a city known for bad decisions, it would be hard to come up with a worse one than what Rhamondre Stevenson and Jakobi Meyers cooked up on Sunday in Las Vegas. In a tie game with three ticks left on the clock, the two decided to play a little sandlot football and the results were disastrous.
After running about 20 yards with draw and still finding himself roughly 35 yards from the end zone, Stevenson recklessly flipped the ball back to Meyers with a number of Raiders in close proximity. Meyers then turned back and fired across the field toward Mac Jones, only to watch Chandler Jones leap to make the catch before stiff-arming the quarterback to the ground on his way to the game-winning fumble return.
It was as stunning a combination of poor situational football and decision-making as there has ever been on a football field. Running a draw rather than attempt a Hail Mary, and then treating the football like a live grenade in a tie game? It far surpassed the Miami Miracle back in 2018, when the Dolphins executed several laterals before Kenyon Drake sprinted for the winning touchdown as time expired.
The difference in the two games was the situation. The Patriots and Raiders were tied, meaning overtime was on the horizon. Miami trailed, so the reckless desperation was the only course of action, and as poor as the Patriots defense was on the play, it wasn't a case of sabotage like this one.
"This might be one of the dumbest teams I've ever seen," was how color analyst Scott Zolak described it on 98.5 The Sports Hub in the immediate aftermath. It's hard to disagree.
When has a team ever so blatantly tempted fate in a tie game in such a circumstance? Watching the NFL for the better part of 45 years I can honestly say I've never seen anything like it. It's one thing to turn the ball over and lose, but to intentionally risk losing the ball not once but twice with little to nothing to gain is the very definition of dumb football.
As a result the Patriots will almost certainly need to win out, facing a daunting slate of Cincinnati, Miami and a trip to Buffalo to close the season. And they'll do so with a quarterback coming off arguably the worst game of his young career, operating an offense that can't find a way to score more than one touchdown per game.
Making matters worse is the apparent disdain Jones and many of his teammates seem to have for the coaching staff. Operational issues have created increasing tensions between the players and the offensive brain trust, and for 15 weeks very little has changed. Plays are communicated slowly, Jones' body language lets everyone know there's an issue, and there's little to no offensive flow each week.
This game was lost on a play that will be shown for generations to come, but the lack of offensive production is the far more concerning issue. Unless that changes, it's hard to imagine many wins on the horizon.
AFC Playoff Picture
The Patriots devastating loss in Vegas dealt a crippling blow to the team's playoff chances. The Chargers not only moved ahead of them into the playoff structure, but Los Angeles also has a much easier road ahead and no longer has to worry about the Patriots behind them. As of today, here's a snapshot of how things look at the moment.
Table inside Article

| TEAM | RECORD | DIVISION | CONF. | REMAINING GAMES |
| --- | --- | --- | --- | --- |
| Buffalo | 11-3 | 3-2 | 8-2 | at Chi., at Cin, NE |
| Kansas City | 11-3 | 4-0 | 7-3 | Sea., Den., LV |
| Cincinnati | 10-4 | 7-7 | 6-3 | at NE, Buf., Bal. |
| Tennessee | 7-7 | 3-1 | 6-4 | Hou., Dal., at Jax |
| Baltimore | 9-5 | 3-1 | 6-4 | Atl., Pit., at Cin. |
| Miami | 8-6 | 2-2 | 6-4 | GB, at NE, NYJ |
| L.A. Chargers | 8-6 | 3-3 | 6-4 | at Ind., LAR, at Den. |
| ------------ | ------- | ------ | ------ | ---------------- |
| New England | 7-7 | 2-2 | 5-4 | Cin., Mia., at Buf. |
| N.Y. Jets | 7-7 | 2-3 | 5-5 | Jax, at Sea., at Mia. |
| Jacksonville | 6-8 | 2-2 | 5-4 | at NYJ, at Hou., Ten. |
The biggest obstacle for the Patriots, assuming they can put the Raiders loss behind them and respond, is the remaining schedule. New England has three difficult games ahead while the Chargers figure to be favorites against three bad teams with a combined 12 wins. Even if the Patriots pulled off three upsets, they'd still need help elsewhere.
Miami's hard-fought 32-29 loss in Buffalo may have actually restored some faith in the Dolphins offense. Playing in tough weather conditions in Buffalo, Tua Tagovailoa looked more like the guy he was most of the season and now the Dolphins return home for two of their last three games. However, if the Patriots win out (beating Miami in the process), they'd hold the tiebreaker over the Dolphins based on conference record (8-4 vs. 7-5) should both finish 10-7. If the Jets win out (again, beating Miami in the process), the Patriots have the head-to-head tiebreaker as well (and potentially a better conference record in the event of a three-way tie), so New England still controls its destiny in order to secure a playoff spot.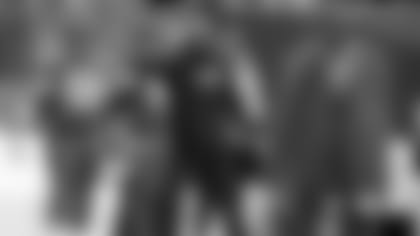 Saleh needs a timeout
The Jets trailed Detroit 20-17 with 1:49 left and all three timeouts remaining. If New York managed to move the ball the requisite 40 yards to move into comfortable field goal range, the clock didn't seem to be a factor given the situation.
But Jets coach Robert Saleh opted to hoard the timeouts as if they were antique baseball cards and New York eventually was forced to send Greg Zuerlein out for a 58-yard attempt on the game's final play. The kick missed to the left, and the Jets lost a crusher to the surging Lions and cost themselves a shot to move ahead of New England and keep pace with Miami and Los Angeles.
The final drive saw Zach Wilson complete a handful of impressive throws, but Saleh allowed precious seconds off the clock after each one. He didn't call his first one until there were just 19 seconds left, and two of Wilson's completions saw 20 and 18 seconds allowed to run off before the next snap.
Those decisions cost the Jets several potential chances to move the ball closer. In fact, the Jets should have been in position to go for the win, but instead Saleh mismanaged the clock badly and wound up calling his second timeout with two ticks left for the failed field goal attempt.
The good news is Saleh still has one of those timeouts at his disposal in case he wants to auction it off to the highest bidder or something.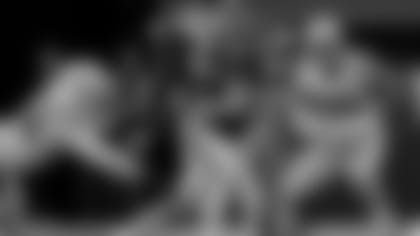 Week 15 tidbits
It seems we say it every week but tough to top Week 15 in terms of drama. Minnesota's record-breaking comeback, Jacksonville's stunning walk-off pick in overtime and the Chiefs narrowly avoiding disaster in overtime against lowly Houston all could have earned top-billing in a normal slate of games. Of course, the Patriots debacle topped them all, and will live in infamy for years to come.
The Colts stunning collapse was like staring at a car crash. Viewers couldn't look away as Matt Ryan was once again at the helm of an historic defeat. All of the people who were outraged that Jeff Saturday was given the interim coaching tag in Indy were vindicated as the Colts melted while coughing up the 33-point lead – right down the penultimate play of the game when linebacker Ifeadi Odenigbo refused to let Justin Jefferson off the ground as the final seconds were ticking away in overtime. It resulted in a delay of game penalty, moving the ball forward and allowing Minnesota's Greg Joseph more time to prepare for his game-winning kick.
Prior to that, toward the end of regulation, the Colts were up 8 and faced a fourth-and-inches and Saturday passed up a 54-yard Chase McLaughlin field goal (he had made all five prior to that) and called for a Ryan sneak. He was stuffed and the Vikings soon tied the game to set up overtime. It was just one of several strange decisions by Saturday down the stretch.
Power 5
Buffalo (11-3) – Another scintillating performance by Josh Allen in snow as the Bills win another close one.
Philadelphia (13-1) – The Eagles got an unexpected test on the road in Chicago but prevailed nonetheless. Now all eyes are on Jalen Hurts' shoulder.
Kansas City (11-3) – The Chiefs continue to flirt with disaster with turnovers but Mahomes again finds a way.
Cincinnati (10-4) – Red-hot Bengals come to town winners of 10 of their last 12 after putting 34 straight up on Tampa.
San Francisco (10-4) – The Niners keep rolling behind Brock Purdy and the defense.