When word initially spread of the Patriots move to bring back tackle Trent Brown, there were some immediate questions that came to mind. What does it mean for free agents Joe Thuney and David Andrews? Where will Brown play, and will that affect Isaiah Wynn? Is there room for a Marcus Cannon return?
These questions will be answered in due time, but for now the Patriots get back a player who performed well in his lone season in Foxborough. Brown was a big part of the rushing attack in 2018, and at 27 still should have plenty left in the tank despite missing a lot of time due to injuries with the Raiders over the last two seasons.
Brown agreed to re-do his contract, signing a one-year, $11 million deal that will allow him to test the waters in 2022, just as he did after the Super Bowl season three years ago.
The Patriots will have plenty of options in 2021 with Brown aboard. Bill Belichick could insert him back into the left tackle spot he manned back in 2018, or he could move to the right side where he played for the Raiders when healthy while Wynn stays at left tackle. Or Wynn could slide inside to left guard while Brown takes over at left tackle, leaving Michael Onwenu to perhaps battle with Cannon for the right tackle spot should the veteran return after opting out in 2020.
As for Thuney, it would seem he's destined to hit the free agent market. After playing on the franchise tag last season, MMQB reported the sides haven't made any headway on an extension, so signs point toward a departure.
My early take: Wynn stays at left tackle with Onwenu next to him at left guard. Andrews re-signs and mans the middle while Shaq Mason and Brown handle the right side. That would leave Justin Herron as a top backup, and the offensive line would be in fairly good shape heading into the start of free agency. Under this scenario, Cannon is likely not part of the mix.
The Brown news interrupted what had been a quiet week. Things settled down a bit with headline-grabbing NFL news slowing down noticeably. There are some reasons for that, not the least of which has been the delay in setting the official salary cap for 2021, which is affecting some personnel decisions and teams' usage of the franchise tag.
Until the cap is set, the franchise and transition numbers remain unofficial. That means there could be an extension to the deadline for teams to use the tags, which was originally set for Tuesday at 4 p.m.
With things slowing a bit, we'll instead focus on some draft tidbits that have come out in recent days. One of the more respected voices in those circles is Daniel Jeremiah from NFL Network. He spoke with Peter King recently and offered some thoughts on what will be a difficult class to assess based on the lack of information due to the COVID restrictions.
One item of note from Jeremiah was his belief that the draft will not be a strong one on the defensive side of the ball. Of Jeremiah's 24 players with first-round grades, only 10 are on defense. That number includes three edge players, three linebackers, three corners and a safety. One notable absence: defensive tackle, an area of need for the Patriots.
While Jeremiah likes corners Patrick Surtain, Caleb Farley and Jaycee Horn, he cautions of a significant drop-off at the position after Round 1.
With all of the offensive players expected to come off the board early, the Patriots might have the luxury or taking a top-five defender at 15 depending on the direction Belichick and his staff decide to go.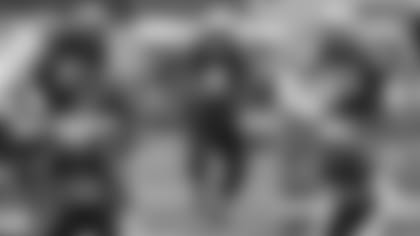 2021 Patriots Unrestricted Free Agent Rundown
Breaking down the 2021 list of internal unrestricted free agents that the Patriots will have to make decisions on.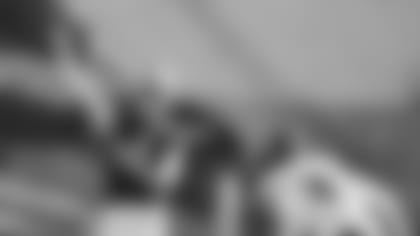 NBC's Chris Simms created a minor stir last week when he released his ratings of the rookie quarterbacks and had BYU's Zach Wilson listed ahead of everyone's favorite Trevor Lawrence. Lawrence is almost certain to be the No. 1 overall pick when Jacksonville kicks off the draft on April 29, but Simms believes Wilson is the man.
In King's most recent FMIA column, Simms explained his pick.
"[Wilson] is the best pure thrower in the draft, most explosive arm in the draft. Has [Patrick] Mahomes/[Aaron] Rodgers magician-type traits. I think he's more pro-ready than Trevor Lawrence." Simms then listed Lawrence, Mac Jones, Kellen Mond, Justin Fields and Trey Lance as his top six.
His inclusion of Mond among the top prospects was also a little outside the box, and that's nothing new for Simms. The former Bucs QB and member of the Patriots personnel department has often been a lone wolf in his quarterback assessments, preferring Lamar Jackson and Josh Allen over Baker Mayfield and Sam Darnold in 2018, and Mahomes was his passer of choice a year earlier.
"It's lather, rinse, repeat," Simms told King. "I don't care. Every year when I look at quarterbacks, I don't go in with preconceived notions. The film teaches me. I learned from my dad [former Giants QB Phil Simms] and from some smart offensive coaches, Jon Gruden and Josh McDaniels. I trust myself. Last year, I had [Justin] Herbert ahead of Tua [Tagovailoa], and it's 'What an idiot. What does he know?' When I had Lamar and Josh Allen ahead of Sam Darnold and Baker Mayfield, it was, 'You only have the job because of your father.' So, hey, I just do what I think is right. And some smart people in the NFL listen to how I rank these guys."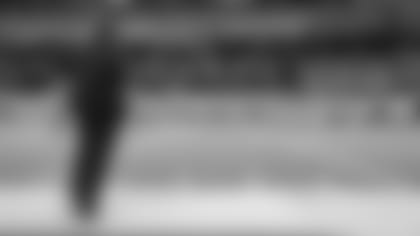 The Ravens proposal to change the overtime format is interesting and innovative and for those reasons I doubt it will pass – at least not this year. The traditionally stodgy NFL rarely embraces changes of any kind, let alone alterations as dramatic as what Baltimore is proposing.
In short, the so-called "spot-and-choose" format would have one team picking the spot of the ball while the other team decides whether it wants to play offense or defense. The game would then be sudden death with the first team to score winning. The scenario would create all sorts of strategy decisions that would be fascinating to watch. For example, say the Patriots are playing the Chiefs heading to OT. Belichick could win the toss and decide to place the ball at the KC 10-yard-line, hoping to either entice the Chiefs into giving the Patriots the ball there or to potentially help his defense if KC chose to go on offense despite the poor field position.
There is a second proposal that reportedly has Belichick's backing, which would call for an additional 7:30 of playing time should the first 10 minutes result in a tie. The additional time would not be with the sudden-death component and instead operate under normal circumstances.
It would create a lot of drama and intrigue – which likely means the proposal has little chance of passing. It would need at least 24 yes votes among the league's 32 owners in order to pass. 2023 Patriots Mock Draft Tracker
Find out what the top 'experts' are predicting the Patriots will do in the first round of the 2023 NFL Draft.
For the third year in a row a startup football league tried its luck playing after the NFL as the Fan Controlled Football League kicked off a month ago.
As the name suggests, fans control virtually everything in the league from team names to uniforms to the actual play calling. With four teams that mostly change via drafts each week, the league features 7-on-7 football on a 50-yard field. It also features Marshawn Lynch and Austin Ekeler as owners as well as former NFL players Josh Gordon and Johnny Manziel as players.
The games are exclusively streamed on Twitch each weekend. The league's regular season came to a close on Saturday with Gordon providing some excitement by snagging a 30-yard Hail Mary touchdown as time expired to give his team, the Zappers, a 32-26 victory over the Beasts even with Manziel out of the lineup due to dental surgery. Gordon finished with four catches for 70 yards and a pair of TDs and a two-point conversion as he once again tries to work his way back from another suspension from the NFL.