The new NFL league year begins Wednesday, March 17, and with it, the advent of 2021's free agency marketplace. Leading up to that day, we'll examine the landscape from a Patriots perspective. Up today are the wide receivers.
PATRIOTS FREE AGENTS
Damiere Byrd, Donte Moncrief
OTHER NOTABLE FREE AGENTS
Allen Robinson (CHI), Will Fuller (HOU), T.Y. Hilton (IND), Sammy Watkins (KC), Juju Smith-Schuster (PIT), Chris Godwin (TB), Corey Davis (TEN)
POSSIBLE PATRIOTS
Curtis Samuel (CAR), Corey Davis (TEN), Rashard Higgins (CLE), Keelan Cole (JAX)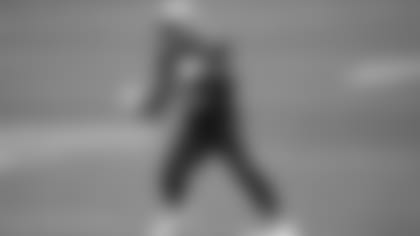 ANALYSIS
Damiere Byrd had a really solid first season with the Patriots and now the team will have to make a quick decision on him. Moncrief was a mid-season addition who made some plays as a kickoff returner but never really cracked the lineup as a receiver. Including Byrd, the position is loaded with questions. Will Julian Edelman be back and effective this fall at 35 coming off a knee injury? What can the team expect from N'Keal Harry in his third season? Can Jakobi Meyers continue to ascend? Can Marqise Lee make an impact after opting out last season?
Teams can expect to overpay on receivers in free agency and the top-line group of Robinson, Fuller, Godwin and Davis will all cash in this offseason. There's little question the Patriots offense needs at least one other playmaker at receiver, something that could come via the draft at a much more palatable cost, but expecting a rookie receiver instantly step right into the offense is a big ask.
The team could still make a significant investment at the position, perhaps on a player like Curtis Samuel, who is the kind of versatile offensive tool that Josh McDaniels could put to good use. Corey Davis hasn't lived up to his fifth-overall draft status but is coming off a career-best season and is still a very solid player who would make the Patriots better.
Rashard Higgins and Keelan Cole are two other second-tier free agents who could help. This is usually the kind of route the Patriots take, whether it's a player like Byrd, who could still very well return, Brandon LaFell or Chris Hogan. Before the quarterback position is settled, it's hard to see the Patriots overextending for a receiver and with plenty of dynamic threats in the draft that might be the best way to continue to build up the offense.
Still, a free agency addition or two at the spot seems like a good idea.
Be sure to check out our other free agent forecasts.