The new NFL year begins Wednesday, March 17, and with it, the advent of 2021's free agent marketplace. Leading up to that first day, we'll examine the landscape from a Patriots perspective, continuing with cornerbacks.
PATRIOTS FREE AGENTS
Jason McCourty, J.C. Jackson (RFA), Justin Bethel (CB, special teams)
OTHER NOTABLE NFL FREE AGENTS
Patrick Peterson (Arizona Cardinals), Josh Norman (Buffalo Bills), Richard Sherman (San Francisco 49ers), Xavier Rhodes (Indianapolis Colts), Bashaud Breeland (Kansas City Chiefs)
POSSIBLE PATRIOTS
McCourty, Jackson, Dre Kirkpatrick (Arizona Cardinals), Rasul Douglas (Carolina Panthers), Artie Burns (Chicago Bears), Mackensie Alexander (Cincinnati Bengals), Terrance Mitchell (Cleveland Browns), Chidobe Awuzie (Dallas Cowboys), Darryl Roberts (Detroit Lions), Troy Hill (L.A. Rams), Kevin King (Green Bay Packers), Vernon Hargreaves (Houston Texans), Cre'von LeBlanc (Philadelphia Eagles), Mike Hilton (Pittsburgh Steelers), K'Waun Williams (San Francisco 49ers), Ronald Darby (Washington Football Team), Shaquill Griffin (Seattle Seahawks)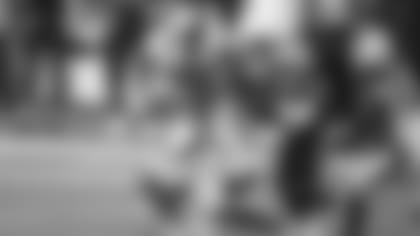 ANALYSIS
If things stay as they are in the Patriots' secondary, the cornerback position is fairly solid with Stephon Gilmore and J.C. Jackson (the NFL's second-leading interceptor last season) as the top players on the depth chart and adequate depth behind them. Should things change, however, New England has plenty of options in the free agent pool this offseason.
We listed more than two dozen potential Patriots from other teams because it's a sizeable group and many could be attractive to the Patriots, regardless of whether the current roster gets shuffled. A number of the players we cited are promising youngsters who've missed time due to injury – a category New England frequently targets (Awuzie, K'Waun Williams, for example). Others are on the taller side for cornerbacks (Douglas, King), which is always an in-demand quality.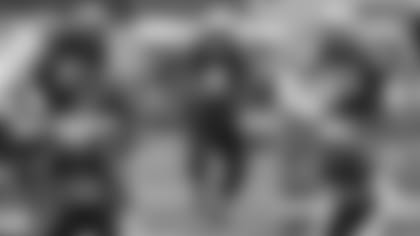 2021 Patriots Unrestricted Free Agent Rundown
Breaking down the 2021 list of internal unrestricted free agents that the Patriots will have to make decisions on.
Then there are the one-time blue chippers (Kirkpatrick, Alexander, Darby) who might benefit from a change of scenery to boost their careers. Finally, we have former Patriots who've gone on to have decent spells with other teams (Roberts, LeBlanc, Hilton).
Of course, there are almost always names we never see coming (remember Lenzy Pipkins last offseason?), so, it's very difficult to predict exactly who the Patriots might pursue. They certainly have the salary cap room to go after some of the bigger names out there, but that isn't usually this team's style. Meanwhile, I would expect Jackson, a restricted free agent, to receive a tender offer from New England, and McCourty could be back with his twin brother, Devin, in the secondary, though it's by no means a guarantee.
Bethel, meantime, is listed on the roster as a cornerback, but his primary role is on special teams. We address his specific situation in an earlier post on specialists.
Be sure to check out our other free agent forecasts.