The new NFL year begins Wednesday, March 17, and with it, the advent of 2021's free agent marketplace. Leading up to that first day, we'll examine the landscape from a Patriots perspective, continuing with tight ends.
PATRIOTS FREE AGENTS
OTHER NOTABLE NFL FREE AGENTS
Rob Gronkowski (Tampa Bay Buccaneers), Hunter Henry (Los Angeles Chargers), Marcedes Lewis (Green Bay Packers), Jared Cook (New Orleans Saints), Jonnu Smith (Tennessee Titans)
POSSIBLE PATRIOTS
Henry, Smith, Gerald Everett (Los Angeles Rams), Jacob Hollister (Seattle Seahawks), Tyler Kroft (Buffalo Bills)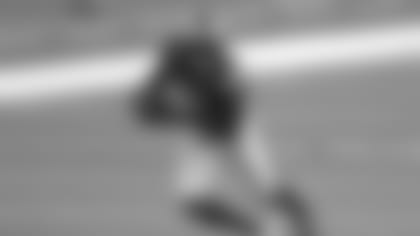 ANALYSIS
A quick scan of this year's free-agent tight ends reveals a surprisingly high number of former Patriots. Gronk, obviously, leads the list, but having just won the Super Bowl with Tampa Bay, he's already indicated he'll likely stay down in Florida with Tom Brady. Most of the others only had a cup of coffee in Foxborough – names like Eric Tomlinson, Eric Saubert, James O'Shaughnessy, Stephen Anderson – and probably aren't here anymore for a reason.
An exception could be Hollister, who entered the league as an undrafted rookie with New England, but who's been utilized far more effectively in a receiving role with Seattle than he ever was in barely two seasons with the Patriots.
Of the many non-former Patriots available this year, Henry probably makes the most sense for New England. Coming out of his first NFL contract, the versatile Henry is just entering his prime (age 26) and is a player head coach Bill Belichick has praised at length, as recently as this past season when the Patriots visited the Chargers in L.A.
Another intriguing young player like Henry is Smith (25), who's done some damage against the Patriots in recent years. New England often likes to snag players from other teams who've fared well against the Patriots, so, Smith could be an attractive option.
Everett (age 26) impressed during the Rams' victory over New England in 2020, which could open some eyes to his potential. Kroft is a bit older than the aforementioned players at 28, and perhaps not as talented all-around, but he might help upgrade the position here in Foxborough while detracting from the reigning AFC East Champs in Orchard Park.
Several other promising young tight ends are restricted free agents this offseason, meaning they'd come at more of a price, in all likelihood, should the Patriots be interested in plucking them from their current teams. Robert Tonyan of Green Bay stands out among them, but New England doesn't often venture into RFA territory when it comes to other teams' players.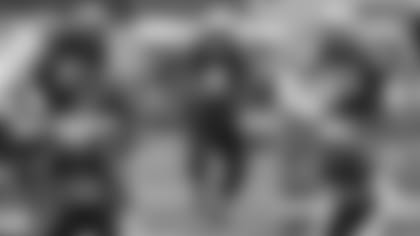 2021 Patriots Unrestricted Free Agent Rundown
Breaking down the 2021 list of internal unrestricted free agents that the Patriots will have to make decisions on.