Similar to the Patriots draft fit board, this is a free agency fit board, trying to find the best external free agents who fit what the team has traditionally looked for in free agency. It's not a league-wide list of the best free agents available, it's a list specifically tailored to the Patriots, their needs and methods.
Quarterback, tight end, receiver and defensive front get the majority of that attention, but there's also a section dedicated to five intriguing special teams players, as well as five bonus players sprinkled in at the end.
Here are the picks for the 25 best free agency fits for the Patriots.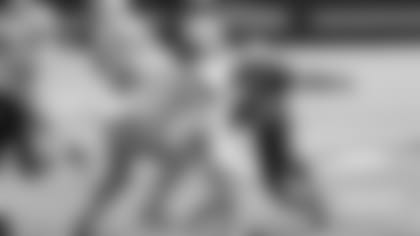 Ryan Fitzpatrick – Dolphins – QB: Fitzpatrick has had some success against the Patriots over the years, he's also thrown a lot of interceptions to them. Both of those factors will weigh on the Patriots' decision to pursue the veteran, but he still has some upside and is a quality locker room presence who would still leave the door open to a rookie draft pick addition that he could help mentor.
Jameis Winston – Saints – QB: After a year spent making $1.1 million to be Drew Brees' backup, Winston hits the market again and should have increased attention, possibly finding himself an opportunity to compete for a starting job. He did lead the league in passing yards in 2019 but also threw 30 interceptions and that could be the biggest red flag for the Patriots, but they must seriously weigh any quarterback on the open market.
Jacoby Brissett – Colts - QB: Brissett was making $15 million per year on a two-year deal with the Colts as a back-up, filling in with appearances in 11 games in 2020 as a short-yardage specialty player. Brissett's market will be tough to discern, while Carson Wentz's arrival in Indy could make Brissett the odd man out. But, as a former Patriot, you can't rule out a return to New England where Brissett could compete for a starting job but also provide some veteran experience.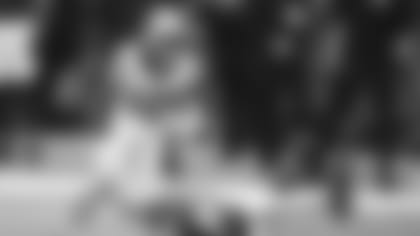 Curtis Samuel – Panthers – WR: Samuel has gotten better every season in Carolina, topping out with 77 catches in 2020 for 851 yards. He's a versatile piece that could play multiple receiving spots in the Patriots' offense, while he also chipped in 41 carries for 200 yards last season and has five career rushing touchdowns. He just turned 24 and is an ascending player, and probably the best overall Patriots fit in this free agency class.
Corey Davis – Titans – WR: The former fifth-overall pick has had a productive first four seasons with the Titans, but maxed out at 65 catches and just under 1,000 yards in 2020. A bigger receiver, Davis might never live up to his draft status but remains a talented prospect who would immediately upgrade the Patriots receiving corps.
Rashard Higgins - Browns – WR: Higgins has a clear rapport with Baker Mayfield and that could keep him in Cleveland, but he's a good mid-range veteran free agent, still just 26, who could help the Patriots offense. After a down year in 2019, Higgins rediscovered success in 2020, posting a career high 599 yards and tying his career high of four touchdowns.
Keelan Cole – Jaguars – WR: Cole hasn't missed a game in his first four seasons with the Jags, posting 55 catches in 2020 while playing mostly out of the slot. Cole is a good mid-range fit, but does he check enough boxes? He does have some experience returning punts (nine in 2020) and kick returns, taking about three per season. That versatility helps his chances.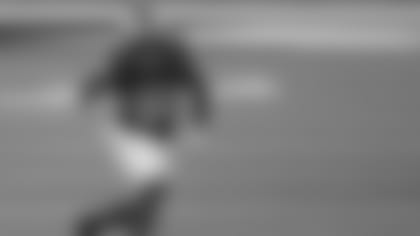 Jonnu Smith – Titans –TE: Coming off a career-best season with 41 catches and eight touchdowns, Smith will be in high demand in free agency. He's not quite the total package at tight end, leaning more toward the receiving end, but would give the Patriots the kind of consistent target they've lacked the last two seasons, especially in the red zone.
Gerald Everett – Rams - TE: Coming off the most productive season of his career, Everett will turn 27 in June and should be hotly pursued in free agency. He's been durable, missing just three games in four years with the Rams, and has been consistent as the Rams number two tight end. He would immediately be the top option in New England.
Trey Burton – Colts - TE: An experienced move tight end, Burton would give the Patriots an NFL-caliber threat at the "F" position. After spending 2020 with the Colts, Burton will be looking for the fourth team of his career and should be an affordable option who provides an immediate upgrade.
Solomon Thomas – 49ers - DE: Coming off a torn ACL, the 2017 third-overall pick has had a disappointing run in San Francisco. A strong player who can play a variety of defensive roles, Thomas isn't quite ideal size for the Patriots (6'2", 280) but he's still just 25 years old and could have untapped upside.
Romeo Okwara – Lions - DE: After a 10-sack season, Okwara will have plenty of interest, but a familiarity with Matt Patricia and his system could help lure him to New England. There's no question he fits the profile the Patriots like at defensive end and at just 26, he's got a lot of good football left ahead of him.
Carl Lawson – Bengals - DE: Lawson is a disruptive force off the edge, leading the NFL in QB hits and knockdowns. A high-motor player, Lawson has developed into a polished pass rusher. The Patriots will likely have to decide on his early-down value as they're already heavy on pass rush specialists. But if they feel he has three-down potential he could be worth a significant pay day, you can never have too many impact pass rushers.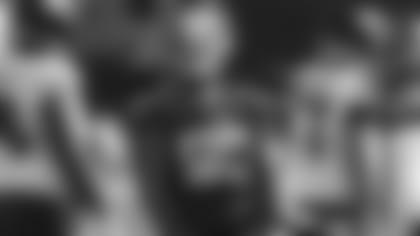 Dalvin Tomlinson – Giants - DT: The best interior run defender on the free agency market, Tomlinson's impact would immediately be felt at one of the Patriots biggest weaknesses in 2020. At 26, he's still got a lot of good football ahead of him, and while the most cost-effective way to address the defensive interior might be to tap some of the talented draft prospects, Tomlinson is a proven NFL player who would unquestionably make the defense better.
DaQuan Jones – Titans - DT: The big defensive tackle from Tennessee is easy to see translating into the Patriots defensive front. At 29, he's in his prime and has played every game in five of his seven seasons. He'd be a reliable investment for the front seven, but he's a little older and coming off a 2020 season that was not one of his best. Baltimore's Brandon Williams is another who could fit an inside need, but he's got some mileage on him.
Larry Ogunjobi – Browns - DL: The 2017 third-rounder has had a productive four seasons with the Browns, as a defensive tackle, logging 14.5 sacks in 60 games. He's tailed off in recent seasons after a really strong rookie year and could benefit from being in more of a rotation as the Patriots like do. He's an interior rotational fit.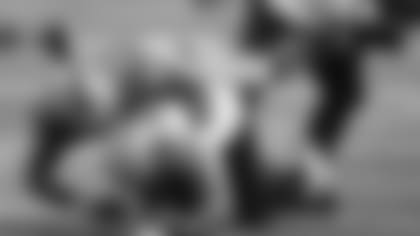 Reggie Ragland – Bills - MLB: Ragland had just five starts in 2020 for the Lions but was productive, with 48 tackles, a sack and a forced fumble. Still just 27, Ragland was an every-game starter for the Chiefs in 2018 and could be an affordable veteran free agent. Ragland has early-down value and the Patriots might prefer to not eat into Ja'Whaun Bentley's snaps.
Jayon Brown – Titans – LB: An underrated off-the-ball linebacker in free agency, Brown would represent a departure size-wise for the Patriots defensive scheme at the position. Brown is just six feet tall and 226 pounds, far closer to Kyle Dugger than Dont'a Hightower. There's no question the Patriots need to add to their linebacker depth and add some speed and range, that's why Micah Parsons from Penn State is such a popular mock draft selection and that's why the Pats adding Brown seems like a bit of a longshot. But his skillset would certainly help an area of need.
Vince Biegel – Dolphins – OLB: Biegel showed promise under Brian Flores in 2019 but tore his Achilles in August's training camp and missed all of 2020. Coming off the significant injury, Biegel could see a team take a flyer on him with the expectation he won't be ready until the heart of the 2021 season. He's similar to John Simon, who is also hitting free agency.
Jordan Jenkins – Jets - OLB: Jenkins had eight sacks in 2019, but has seen a steady decline in playing time over five seasons with the Jets. With John Simon due to hit free agency, Jenkins is a player who could play a similar role and is five years younger. He was an intriguing Patriots fit coming out of Georgia, with versatility and leadership traits.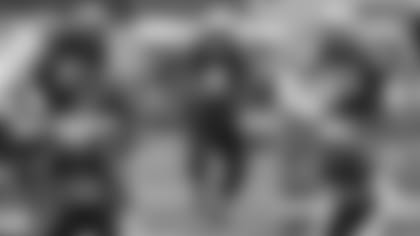 2021 Patriots Unrestricted Free Agent Rundown
Breaking down the 2021 list of internal unrestricted free agents that the Patriots will have to make decisions on.
Tavierre Thomas - RFA – Browns – CB/STs: Thomas will be just 25 next month and has emerged as an every-down special teams player and back-up cornerback who played over 200 snaps on defense in 2020. He will be a restricted free agent but was undrafted so how the Browns tag him will be something to monitor. He could shake loose and provide the Patriots with a viable potential replacement for Cody Davis or Justin Bethel, and is significantly younger than both.
George Odum – RFA – Colts – ST: A restricted free agent after emerging from undrafted rookie status out of Central Arkansas, Odum as become one of the top special teams players in the league. Still just 27, Odum is exactly the kind of player the Patriots like to target, but the Colts know how valuable players like him are. It will be tough to pry him from Indy, who will likely use a second-round tender on him to prevent losing him.
Miles Killebrew – Lions - ST: One of the best four-unit special teamers in the league, Killebrew also has experience with Matt Patricia from Detroit. Killebrew has all the tools to be a game-changing player, as demonstrated by his punt block against the Colts last season. He's a full free agent, unlike some of the other RFA options here.
Edmond Robinson – Falcons - ST: Robinson has kicked around the league since 2015 but had a strong 2020 with the Falcons, posting 12 special teams tackles and seeing some action on defense. A potential Brandon Copeland replacement.
Zeke Turner – RFA – Cardinals – ST: Another former undrafted player hitting restricted free agency, Turner is an every-down special teams player and is still just 24 years old. He might offer limited upside as a linebacker but has good size and was tied for sixth in the NFL with 13 special teams tackles.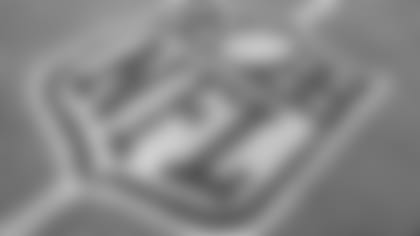 Key dates on the 2021 NFL / Patriots Calendar
A calendar of important upcoming dates for the NFL and the New England Patriots.
Jason Verrett – 49ers – CB: Verrett has battled injuries throughout his career, limited to just six games over 2016-2019, including missing all of 2018. With 13 games with the 49ers in 2020 under his belt, he makes a lot of sense with some uncertainty at cornerback.
Tre Boston – CAR – S: Boston was released by the Panthers as he continues to search for a long-term home. The deep safety could free Devin McCourty up and give the defense a true Duron Harmon-type replacement.
AJ Green – Bengals – Bengals - WR: Green isn't the player he once was, but can still do enough to make an impact at receiver for the Patriots. Never rule out a generational player nearing the end of the line and he still has something to offer.
Melvin Ingram – Chargers – DL: Limited to seven games in 2020, Ingram has injury concerns, but when healthy, he can still take a game over in a variety of roles for the defense. He'd be a lot of fun in the Patriots defense where he could be deployed all over the front.
Terrance Mitchell – Browns – CB: Mitchell has played for four different teams but emerged for the Browns in 2020 as a reliable outside corner. Mitchell has a lot of experience and the man-coverage skills to help the Patriots secondary.