[wysifield-embeddedaudio|eid="651511"|type="embeddedaudio"|view_mode="full"]
INDIANAPOLIS — Musings, observations and the occasional insight from day one of the football-fest known as the NFL's scouting combine....
As if he could get out of it even if he tried, Browns head coach Hue Jackson confirmed here Wednesday morning that he's definitely still jumping into Lake Erie, his penance for promising his 2017 club wouldn't go 1-15 for a second consecutive year. Instead Cleveland went winless.
But the real question is whether the Browns will finally take the plunge in the draft and select a quarterback with their first overall pick, after bypassing the likes of Carson Wentz and DeShaun Watson in the first round the past two years?
Jackson didn't commit one way or another on the quarterback front during his session with the media, but let's be honest, he really didn't have to utter the obvious. The Browns taking a quarterback at No. 1 may be the safest bet in this year's draft, even if whichever passer they wind up choosing may once again represent the ultimate roll of the dice.
It's only Feb. 28, so naturally Jackson was going to play it very close to the vest in terms of who the Browns like at quarterback in the draft. But the most interesting thing he did say was that Cleveland isn't looking to rush a No. 1 rookie passer into the starting lineup. The more I listened to Jackson, the more it sounded as if Jackson's dream scenario is to sign a veteran quarterback like A.J. McCarron in free agency — remember the Browns' ill-fated trade attempt for him last October? — and then draft his eventual replacement in April. And put me down for USC's Sam Darnold ultimately being the object of Cleveland's desire.
"Would we have to (play a quarterback taken first overall right away)?'' Jackson said. "I would hope not. I would hope there's other things. There are going to be other opportunities as we all know. We have free agency right upon us as well. We also have opportunities (among the) quarterbacks that are on our football team right now. Again, we've just got to see how it all fits as we move forward."
Jackson paid lip service to the idea of players such as Penn State running back Saquon Barkley and N.C. State defensive end Bradley Chubb still being in play at No. 1 for the Browns, but I'm not buying it and I doubt many in the NFL personnel ranks are either. Cleveland has to come out of this draft with its future long-term starter at quarterback, and why would the Browns wait until their No. 4 pick in the first round to pick that player if they can remove all potential drama by selecting him first overall? After the catastrophe that the position has been in Cleveland for the past 20 years, no unnecessary chances can be taken this year.
Jackson clearly signaled that the Browns ideally would add both a veteran quarterback in free agency and draft a future starter to join DeShone Kizer on the depth chart, after Kizer started 15 games as a second-round rookie in 2017.
"That's kind of the way you want your (quarterback) room set up,'' Jackson said. "You want a guy who's been a veteran player, that's played in the National Football League, that's had a chance to win. You'd love to have a young player that you're developing, maybe two of those kind of players in your room. And again, the veteran is somebody that those players can learn from. So when they're ready to play, the veteran kind of moves on. That's what you hope to have.''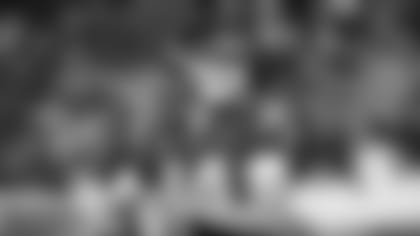 Will McCarron, who is only lightly experienced himself, having served as Andy Dalton's backup for four seasons, go along with Cleveland's plan, given that he'd be grooming his successor for perhaps no more than a year? Free agency opens in two weeks and will clear up that question.
"There's only 32 of those jobs, so if you have an opportunity to become a starter, why not take the position and don't let it go,'' Jackson said. "Just because you draft another quarterback doesn't mean the guy's going to play.''
Reality check: In the NFL, when you draft a quarterback at either No. 1 or No. 4 in the first round, it absolutely does mean that guy's going to play, and usually very soon. And nobody knows that better than Jackson, even if he does have to pretend otherwise.
You always reserve the right for the Browns to screw things up at quarterback, but for once the flickers of optimism seem reality-based in Cleveland. General manager John Dorsey's hiring late last year was the first positive step, in that it rid the Browns of the overmatched Sashi Brown and installed a seasoned and respected personnel evaluator. Then came the arrivals of Eliot Wolf and Alonzo Highsmith to key front office roles, and the addition of ex-Steelers offensive coordinator Todd Haley to Jackson's coaching staff.
What's not to like about any of that? Dorsey, Wolf and Highsmith were all part of Green Bay's successful front office once upon a time, and they know what good football players look like in ways Brown never remotely grasped. As for Haley, his winning pedigree and knowledge of the AFC North represents a major upgrade for the Browns, who had Jackson serve as his own offensive coordinator last season, with disastrous results.
"I truly feel we're moving in the right direction,'' said Jackson, who has nowhere to go but up thanks to his 1-31 won-loss record in Cleveland. "I feel really good about where we're headed and about what we're doing in our building. Let's be honest: It's been a tough two years. But at the same time I think the future is really bright. We have a chance to really impact our football team, so it's a really crucial time for our organization.''
With two of the draft's first four picks, and five selections in the opening two rounds, it's now or never time for Cleveland to make some strides toward relevancy. If the Browns can finally get its quarterback call right, Jackson's upcoming dip in Lake Erie should be his last for the foreseeable future.
Remember when Jon Gruden was one of the young, fresh faces of the NFL coaching scene? Two decades later, in his second NFL coaching incarnation in Oakland, he's now a proponent of doing things the old-fashioned way.
Good luck with that, Jon. Time marches on, even if Gruden apparently wants to turn back time. To at least 20 years ago.
Asked about his interest level in the NFL's advances in player tracking data and analytics in the nine seasons he was out of coaching, Gruden went into his grumpy old man routine and even questioned the correct way to pronounce the word "data.''
"Are you talking about the analytics? The GPS? All the modern technology? Man, I'm trying to throw the game back to 1998. Really," said Gruden, hired last month by the Raiders. "As a broadcaster I went around and observed every team, asked a lot of questions, took a look at the facilities, how they're doing business.
"There's a stack of analytic data — or DAY-uh, however you want to say that word — and people don't even know how to read it. It's one thing to have the data. It's another thing to know how to read the damn thing. So, I'm not going to rely on GPSs and all the modern technology. I will certainly have some people that are professional that can help me from that regard. But I still think doing things the old-fashioned way is a good way, and we're going to try to lean the needle that way a little bit.''
Leaning back to 1998 sounds like being trapped in the past. I'm starting to think this might not end well.
While I love everything the NFL's competition committee is contemplating in its long-awaited fix of the catch rule — getting rid of the rule's nonsensical going-to-the-ground clause — it's mind-blowing to hear Giants co-owner John Mara this week belatedly admit the committee is in unanimous agreement that both the Calvin Johnson no-catch ruling of 2010 and the Dez Bryant no-catch ruling in the 2014 playoffs should have been ruled complete.
Really? What in the world took the committee years and years to reach those common sense conclusions? The only thing that changed was enough people created enough pressure to get the committee to see the light, starting with commissioner Roger Goodell, whose outspoken recent pleas have been to get the rule corrected enough to pass the eyeball test. Finally, logic is prevailing.
It's also a great development that the NFL is likely going to do away with the messy rule that teams can't hire head coaches during the playoffs as well, thereby avoiding another dose of this year's Josh McDaniels' saga. But I wouldn't hold my breath that the committee will change defensive pass interference to a standard 15-yard penalty, rather than the more costly spot foul. This is after all a passing-first league that revolves around offense and scoring. Doing the defense a solid like changing the rule to limit pass interference penalty yardage would be totally out of character for the modern-day NFL.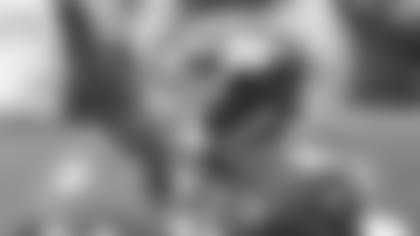 Hue Jackson was by no means alone on Wednesday. It was easier and quicker to count the number of NFL coaches and executives who weren't talking quarterbacks in their opening-day media sessions at the combine. Almost everyone had a QB-related query or seven tossed their way.
Newly hired Giants general manager Dave Gettlemen again stressed that New York veteran Eli Manning can still get it done as the team's starter, but admitted that the club would have to take a passer with its No. 2 overall pick if the right prospect were available.
"If he's the right guy, if you think that guy can be a franchise quarterback like Eli has been, and still is as far as I'm concerned, then you do it,'' Gettleman said, adding that "you can't get too cute'' when drafting as high as No. 2. "You make a mistake on a quarterback, especially this high and even in the first round, it sets you back five years. It kills you. You've got to be right.''
Everywhere you turned, quarterback questions abounded. Denver head coach Vance Joseph carefully tried to avoid answering anything of substance in regards to potential free-agent quarterback Kirk Cousins and the Broncos' anticipated pursuit of him, as did Minnesota general manager Rick Spielman. The Vikings, Spielman said, have yet to make any decisions regarding their three-headed quarterback question that will come to a head in the coming weeks.
Bills coach Sean McDermott revealed that cutting Tyrod Taylor was not in the team's plans this spring, while Arizona's new coach, Steve Wilks, talked about the collaborative process the team will undertake to identify a replacement for retired starter Carson Palmer.
At another podium, Eagles coach Doug Pederson said any potential trade of Super Bowl MVP Nick Foles would only come after the team talks with Foles and finds out what he's thinking, and that conversation has yet to take place. New Colts coach Frank Reich meanwhile gave a rosy report of Andrew Luck's recovery from 2017's right shoulder issue, saying Luck should be in attendance when Indianapolis opens its offseason program in early April.
Packers new general manager Brian Gutekunst targeted this offseason for getting a new contract extension done with Green Bay quarterback, while Dolphins head coach Adam Gase reiterated that Ryan Tannehill remains his starter, even while admitting he'd "like to draft a quarterback every year.''
The NFL has never been more of a quarterback's league than it is in 2018.
Wake me up when the latest chapter in the Jerry Jones versus Roger Goodell saga is over. In reality, it's other team owners who want the NFL to force Jones to reimburse the league for more than $2 million in legal fees, not the commissioner. But since Jones and Goodell had their well-publicized battle over the commissioner's contract extension and the six-game suspension of Cowboys running back Ezekiel Elliott last year, it's gotten short-handed to Jones vs. Goodell, chapter two.
Naturally Jones is going to fight this action, and has requested an appeal hearing before Goodell, which reportedly will take place next Monday in New York. First off, this is what can happen when you threaten to sue your league partners, as Jones foolishly did last fall. And secondly, $2 million-plus to Jones isn't exactly going to drive him into bankruptcy. Alas, somehow both Jerry and the league will survive this latest tension point.