Former Brown University running back Michael Malan is playing in NFL Europe with the Scottish Claymores this spring. Today's is the first in what will be a weekly series of first-person accounts from the allocated Patriots fullback as he pursues his NFL dreams while living in a hotel in a foreign land.
For me training camp went as well as I could expect it to go. I was playing well, I was catching the ball well and doing everything I could to try to make the team. I knew it would be close for me to make the (Scottish Claymores) roster simply because they don't keep too many fullbacks in this league at all. So I was really fighting hard just to make the roster over here. It was very similar to a regular NFL training camp and there wasn't too much free time when we were down (in Tampa).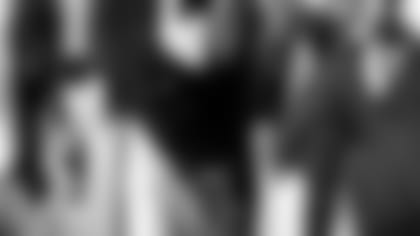 ]()
            Actually the four offensive guys from the Patriots were all in a suite together. My roommate was (Patriots tight end) **Rod Trafford**. The other two roommates were **Shane Stafford** and **Scott McCready**. It was good to meet a few Patriots before heading into training camp this summer in New England.  

For me flying over here wasn't very good. I only slept about an hour on the flight. The goal is to try to sleep as much as you can, but I was just a little cramped in the back of the plane. They were able to get some of the linemen in the better seats, the business class, but for me it was a little cramped. But I got adjusted soon enough with the jet lag. We each have our own single rooms in the hotel over here.
Actually I think one of the best things about NFL Europe is getting a chance to meet players from around the world and make friendships that way. We've got four English guys, three guys from Scotland and one guy from Sweden on our team. There is not really that much difference between the national players and the allocated players, the American players. But you know the thing is a lot of the guys are just new to the game and haven't been playing it that long. One of our national players has only been playing for six months. He was a rugby player and he is trying to make the transition. So there is definitely going to be some obvious skills that need to be developed that can take some time that all of us who have been playing since were ten years old have got a good grasp on.
It's great having Scottish players on the team. One of them is from the city here and the other two like a 20 minute drive from home. So they take us out and show us the town a little bit and it's good to have tour guides.
There is plenty of free time here. On a typical day I wake up around 7 in the morning and we are done around 5:30 with maybe an hour break somewhere in there. And we get a day off every week. The day after a game is also like a half day. So there is plenty of time to do stuff. The first couple of days that we were here we did some sight seeing as a team. We saw some monuments and the Sterling Castle.
I have never been over to Europe, so I was definitely excited about being able to see the rest of the world. I am actually 100-percent Irish. All my grandparents are from Ireland so I am actually going to get a chance to go over to Ireland. So that is definitely nice.
The win in week one was great. I mean 62 points (Scotland defeated the Berlin Thunder 62-31 in week one), I haven't scored like that since high school. It was definitely a thrill to be a part of that. The biggest difference I have noticed with the NFL Europe games is that they just fly by. They are just so much faster. The clock moves a lot faster and there is a lot less down time. So it's tough to score 62 points when the clock is running. I had couple of good carries and one catch (2 rushes for 23 yards and 1 catch for 5 yards).
I am trying to find the mix between being a blocker, runner and receiver as a fullback. In college I was a tailback, so I feel like I have confidence in running with the ball after I get it and I caught the ball a little bit in college. I will just keep working on my pass catching skills, but what I am really over here for is to get better at run blocking.
Week two was tough loss. (Scotland lost 17-13 to the Frankfurt Galaxy). We expected to win. After putting up 62 points in week one I think a lot of us expected to win every game that we played this year. But Frankfurt came out and played a good game. We just didn't put it together. We had a ton of yards, but we just couldn't score the points.
I am definitely getting better as a player. I am definitely further along than I was when I was with St. Louis to start my NFL career. I've already improved a lot since then, so it has already been a benefit to me. I am sure it will be a little bit tough to make the transition back to training camp this summer after playing all spring, but hopefully I will just grind it out and make a name for myself with the Patriots and not have to come back over here again. As much as I like it here, hopefully this is a one-time thing and I am able to get established in the NFL