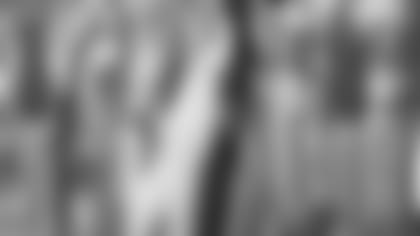 ]()
            *Former Brown University running back **Michael Malan** played in NFL Europe with the Scottish Claymores this spring. Today's is the final installment in a weekly series of first-person accounts from the allocated Patriots fullback as he pursued his NFL dreams while living in a hotel in a foreign land. This past week the Claymores dominated the Amsterdam Admirals 31-14 to finish the season in a three-way tie for first place with a 6-4 record. The Claymores are the odd team out though, as the Frankfurt Galaxy and the Rhein Fire will battle in World Bowl XI this Saturday in the NFL Europe championship game. Last week Malan caught five passes for 44 yards and two touchdowns and rushed for 16 yards on four carries while starting his 10th game at fullback. For the season, Malan finished with 17 carries for 106 yards and caught 25 passes for 241 yards and four touchdowns.*  

We couldn't get together as a team to watch the Saturday [NFL Europe] games because there wasn't really anywhere for us to watch them. So a bunch of guys were just watching it through the Internet on NFLEurope.com and just checking it out. But we knew that we didn't have a chance [to qualify for the World Bowl] after Frankfurt got beat by a 2-7 team. I was definitely surprised by that game because they seemed like they were rolling and went into the game with a two-game winning streak. They had beaten up two pretty good teams that were up there in the rankings at the time in Rhein and Barcelona. So I thought that they would be able to take care of Berlin, but then again if a team is 2-7 you figure they have a shot at winning more than two games going into the end of the season.
We were all frustrated when we knew that we didn't have a chance to go to the World Bowl. We knew that if we won on Sunday that we would be 6-4 along with Rhein and having beaten them 33-0 just a couple of weeks before that it just didn't seem right. But what can you do? That's the way the system is set up and that's the way the tiebreaker is set up. We couldn't do anything about it other than to go out there and win, which we did and it was very satisfying to finish up at 6-4.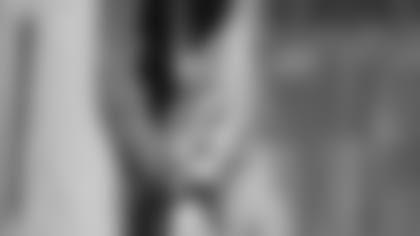 ]()
            It's not an easy job to try to fire up a team that was in it up until the night before the last game. So the coaches didn't really have to say anything and they really couldn't say anything. It was just up to every individual to go out there and play as hard as they wanted to. We just did what we were able to do the last four weeks. Offensively we were good. It wasn't a great day. It was raining and the conditions weren't great, but I think we played a typical game for our team and we handled Amsterdam pretty well.  

Personally, I was able to score two touchdowns against Amsterdam for the second time in the season. So that was good for me to be able to put a couple of more touchdowns on the board. I had a fumble that I wasn't really satisfied with, but what can you do? As an offense we were rolling throughout the whole season in both the passing game and the running game. It was definitely special to be a part of that. I think everyone on that offense felt that way. I think we came just one touchdown short of the all-time points record in NFL Europe. And I think we had the most total yards in league history. We dominated I think as an offense and it is going to be good for everyone who was part of that team. I am sure that NFL scouts will look at the team that was most successful in each phase of the game and offensively that was us. So I think it will help out all of the people who were on that team.
After the game we spent the night in Glasgow, our last night there. Then we flew to Frankfurt at noon on Monday and then spent another night there. Then we all went our separate ways from Frankfurt. The three other guys on the Patriots and myself took a direct flight to Boston. The other Patriot, Dyshod Carter, went down to Birmingham for some rehab. He's all right though and I think he will be back with us shortly.
Now I don't really know the schedule at this point. I think we've got a couple of weeks of workouts and then I think we are on our own for a couple of weeks and then it is back for camp. I haven't talked to any coaches yet or any of the personnel people. I am just coming in and working out.
Looking back I think I got everything out of NFL Europe that I needed to get. For me it was a great experience. I got the playing time I needed and I think I improved in some areas. And I know some of the areas that I still need to improve on. But all in all it was good. My expectations now are just to try and make the team and that's what they have been all along. I think that I did some good things over there, but that's the past. I've got to show what I can do now. It only matters what I can do in camp in terms of making this team. What happened in Europe is over and done with, that doesn't really matter now. I just have to go out there and continue to play hard.
I assume that it is going to be very hard to jump right back into football again and keep going through another season. But there is nothing I can do to change that, so I am not even going to worry about it. You just have to get your mind right as we say and get ready for camp. I mean I feel like I just played a season but I think I came out of it pretty well. I think I honestly came out better than I did after a 10-game college season when I was playing tailback because I think getting tackled 30 times a game is a bit harder on your body than trying to block and maybe touching the ball five times a game. I think I am less beat up after a season over in NFL Europe than I was after a season in college. The type of runner I was in college I would try to take on tacklers and I'd end up getting two or three guys tackling me at a time and you just add that up, typically I would get 30 touches a game so I'd get pretty beat up. You get hit a lot at the tailback position. So I kind of like it a little better now.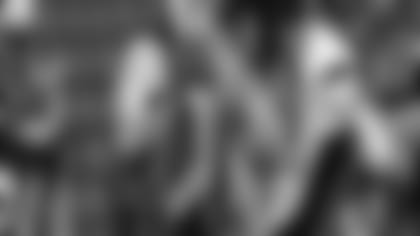 ]()
            Living out of a hotel is getting old. I don't have a home around New England right now. I just showed up here this week and they put us up in a hotel. I'll just continue to live out of a hotel through training camp and if I make the team I will worry about living arrangements from there. Hopefully I will have to worry about that.  

I haven't started working with the playbook here yet, but I am looking forward to that. I think my position coach is on vacation at the moment so there is nothing I can really do about that. I'll try to get someone to give me a playbook if that is possible.
In the end all I have to say about NFL Europe is just good things. It was a good experience and a lot of fun, but I am glad it's over now. I am definitely happy to be back in the States