Former Brown University running back Michael Malan is playing in NFL Europe with the Scottish Claymores this spring. Today's is the fourth in what will be a weekly series of first-person accounts from the allocated Patriots fullback as he pursues his NFL dreams while living in a hotel in a foreign land. This week the Claymores dropped a tough 17-10 decision to the Barcelona Dragons in a rain-filled game at Glasgow's Hampden Park. Malan carried the ball just once for two yard and had one reception for four yards, but led the way for Ken Simonton's108 yards of rushing. Simonton was subsequently named NFLE's Offensive Player of the Week for the second time on the young season.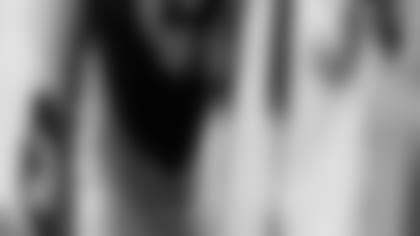 ]()
            It was definitely another tough loss this week. It was probably a game we should have won based on the number of yards we were able to put up on offense. We just weren't able to score the points when we needed to. And the weather was a factor for both teams, but it definitely did hurt us.  

I played all right. I didn't figure too much into the statistics, but I did do what I thought were some good things in the running game. But like I said we weren't able to put up the points we needed to to win. We are definitely not out of it for the World Bowl. We can still make it and the two teams that are ahead of us for second place, we end up playing them in the next two weeks. So if we can even up our record against Frankfurt and Rhein then we'll be right in second place.
Personally, coming off of not this past game but the game before, I was getting praise from the coaches for what I've been doing on the field. I think it was the Berlin game when I had four catches and three carries and every one of the coaches was pleased with the way I have been playing. That's why they named me captain for the Barcelona game this past weekend.
In regards to the rookie mini camp that just ended and whether I would have been better off here or there, I think I needed to come over here to keep playing. Had I gone through a whole year, a whole NFL season, and gotten some playing time to work on my skills, then maybe I would have preferred to stay in the U.S. and be competing for the spot with the Patriots. But since I was sitting out the whole year, I just need to get back into football. I read some articles a little bit online about mini camp, whatever I can catch. I saw that Chas (Gessner, current Patriots wide receiver and Malan's former Brown teammate) got injured. But I was able to talk to him and he said it wasn't too bad. It's good for him that it wasn't too bad of an injury.
The talent on each of the NFLE teams is definitely equally spread out. I think that's why had we won against Barcelona there would have been four teams with a 3-2 record. Had we won four teams would have had the same record, that just shows that it seems that the talent is spread out evenly. It's tough to say what that level of talent is over here though as compared to the NFL because I am so new to it. I don't really know…I haven't had any game experience in the NFL. All I've had is camp. So I can't really compare what I am seeing now to the camp. But as far as talent on each team, each one is very similar. It's hard to see anyone on any of the defenses sticking out at this point. Every team we go up against has good players. You aren't overly concerned about any one player, you prepare for a new 11 guys each week.
I have to assume though, that this is the next best thing to playing in the NFL. It's the closest step to making it in the NFL. So the competition definitely is better than I played against in the Ivy League. I can't really judge it from the tailback position. I think switching positions to fullback has played a role in how I see the game. Whereas I was probably a little bit of a slower tailback, I bring a lot of speed to the fullback position now. I can't say that it is a faster game because I come into the fullback position and I think I bring a little bit more speed than what that position is used to. For me I can't really say that things are flying by me.
Off the field I am doing all right. My girlfriend just showed up and she is going to stay for a couple of weeks. We will be heading over to Dublin on Sunday so we will be able to spend a couple of nights there. It does seem like it has been a long time since I was home. I think some of that has to do with our losing record. Had we been winning more it probably would have seemed like a different story. But I am not too down about it or too homesick or anything like that. In a small way the losing does affect me. I want to try to focus a little bit more on getting some more wins before having any fun out at night or anything like that, but I can't really answer that for the rest of the team.
Mother's Day is going to be a little tough this year because over here in the UK Mother's Day was in March so there really aren't any cards around to send home. But I'll definitely get something going. Normally I just do the flowers and card thing for my Mom. My mom needs some flowers, but I am sure she will get those. I have been keeping in pretty close touch with my family. I talk to them a lot through email and that sort of thing