Former Brown University running back Michael Malan is playing in NFL Europe with the Scottish Claymores this spring. Today's is the third in what will be a weekly series of first-person accounts from the allocated Patriots fullback as he pursues his NFL dreams while living in a hotel in a foreign land. This week the Claymores evened their record at 2-2 with a 34-17 win over the Berlin Thunder. Malan carried the ball 3 times for 17 yards, caught 4 passes for 28 yards and recovered a fumble on special teams.
We got back on the winning track this week and it was definitely a big win for us, as every win is. It's definitely good to even our record up at 2-2. Now we have a home game coming up and hopefully we can increase our win total again this coming weekend. I recovered a fumble on special teams, I just happened to be doing a good job hustling down the field on the punt team and we got lucky for the second time in the past two weeks. Last week I recovered a muffed punt and this week the ball actually hit off one of their players, another one picked it up and started running. Then one of our players caused the fumble that I jumped on.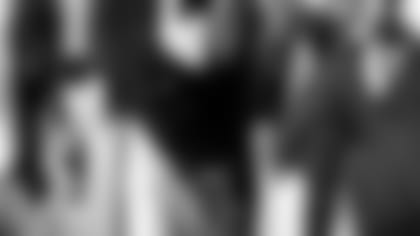 ]()
            I have been pretty active in both the offense and on special teams and that is definitely something I wanted to do over here. A player like myself, I need to be able to do as many things as possible. I need to make my presence felt on special teams as well as running and pass catching. I am doing all I can to get better at all aspects of the game.  

I feel like things are going well with myself and both of the allocated running backs we have over here. (Chicago Bears running back) Maurice Hicks is having almost as much success as (Buffalo Bills back) Ken Simonton. Ken seems to find the end zone a little bit more, but Maurice is doing a great job out there too. This past Sunday I definitely feel like I contributed to the running success of our backs. There were definitely a few blocks that I had that sprung them for touchdowns. It's fun to see your block spring a guy into the end zone. It's a different situation than I am used to. I am watching from a different perspective now than I did when I was the ball carrier. But I am definitely pleased to see a back get into the end zone after I've made a good block. It's a little different for me. You have to kind of make the adjustment and get excited about some of the littler things. But every time I do get the ball in my hands it just makes it that more satisfying. I think I had seven touches this past week and it felt like I was touching the ball all day long. It's just a different point of view when you are the fullback and not the featured back in an offense. But I feel like I am contributing greatly to this team and that makes me happy.
I would say that my blocking has improved the most in my time over here so far. What I have been able to do with the ball in may hands is kind of what I've shown throughout college. So the improvements I have made in blocking are the greatest. I am happy with my progression. I had a good game this past week in terms of run blocking and just need to keep getting better. But I did some good things that I was happy to see on film. It kind of turned out even better than I thought I had done during the game.
I think the focus over here is really on winning games. It makes things so much easier when you do win. It makes things so much more fun and then you can go out to practice each day and worry about making yourself better. When you win games it just makes it all that much easier to worry about improving your own game. But they kind of go hand in hand.
I couldn't watch the draft this weekend, but some of the guys and I were able to check out some of the results on the Internet. Some of the guys claim to not be affected by who their team drafted, but I think everyone is to some extent. Some people are a little bit more upset whenever they see that someone is drafted at their position. But everyone definitely looks at the draft over here. I guess it is a good thing for me that the Patriots didn't draft a fullback or a running back, but I suspect that they will bring in some college free agents