FOXBORO, MASS. –The Patriots added guard Rob Gatrell, defensive tackle Garrett Johnson, linebacker Olrick Johnson and running back Patrick Pass to their practice squad today.
Gatrell, 23, participated in all five of the Patriots preseason games. The 6-foot-5-inch, 300-pound center was a four-year letterman at Fresno State (1996-99) and earned second-team All-WAC during his senior season.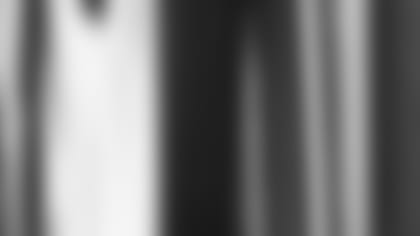 ]()
            Garrett Johnson, 24, played in all five of the Patriots preseason games and recorded two defensive tackles and one special teams tackle. Johnson was allocated to the Barcelona Dragons of the NFL Europe League during the 2000 season and recorded 21 tackles, including four sacks.  

The 6-foot-3-inch, 295-pound defensive lineman originally joined the Patriots as a rookie free agent on April 22, 1999. He was added to the Patriots practice squad on Sept. 7, 1999 and spent three weeks on the practice squad before being released. He was re-signed onto the practice squad on Dec. 7, 1999, where he spent the remainder of the season. He was a four-year letterman at Illinois who started 32 of 39 games and recorded 182 tackles (121 solo), 8.5 sacks, 22 tackles for losses, four fumble recoveries and one forced fumble.
Olrick Johnson, 23, was signed by the Patriots on Aug. 22 and played in the Patriots final preseason game, vs. Carolina, and assisted on one tackle. He played in three games and recorded five tackles (4 solos) for the Vikings during the preseason. He was released by the Minnesota Vikings on Aug. 19. The 6-foot, 245-pound linebacker had originally signed with the New York Jets as a rookie free agent out of Florida A&M in 1999. He played in three games with the Jets in 1999 and recorded three tackles. He was later waived by the Jets, but signed with the Vikings on Nov. 27. He finished the season with Minnesota, playing in seven games, including two in the postseason and recorded eight tackles.
Pass, 22, finished the preseason with 34 yards rushing on 12 attempts. He also had five receptions for 25 yards (5.0 avg.) and one kickoff return for 18 yards. He was waived by the Patriots on Aug. 27. The 5-foot-11-inch, 215-pounder was originally drafted by the New England Patriots in the seventh round (239th overall) of the 2000 NFL draft. He was a four-year letterman at Georgia (1996-99). Pass totaled 1,022 yards rushing on 221 carries (4.6 avg.), including five touchdowns. He added 35 receptions for 435 yards (12.4 avg.) and two touchdowns. He also recorded 26 kickoff returns for 562 yards (21.6 avg.) and 15 punt returns for 136 yards (9.1 avg.) during his college career.