ORCHARD PARK, N.Y. (AP) -- Tom Brady set another passing record and the New England Patriots clinched the top seed in the AFC playoffs thanks to a familiar pushover, the Buffalo Bills.
Brady threw for three touchdowns in a 34-3 rout of the Bills on Sunday and extended his streak of attempts without an interception to 319 - topping the NFL mark of 308 set by Bernie Kosar with Cleveland in the 1990-91 seasons.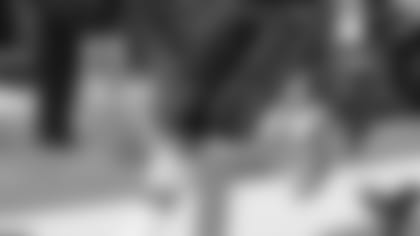 ]()Rookie tight end Rob Gronkowski caught two touchdowns in leading the Patriots (13-2) to their seventh consecutive win and clinch the AFC East title and homefield advantage throughout the AFC playoffs.
Alge Crumpler had a 4-yard touchdown catch, Danny Woodhead scored on a 29-yard run and Shayne Graham hit two field goals as the Patriots continued their domination over Bills (4-11). New England has now won 15 straight against Buffalo - a streak dating to 2003 - and 20 of the past 21 meetings.
Brady finished 15 of 27 for 140 yards, and has gone nine games without an interception since throwing two in a 23-20 win over Baltimore on Oct. 17. Gronkowski, who is from Buffalo, finished with four catches for 54 yards, and now has nine TDs.
The Bills had a two-game win streak snapped and closed their home schedule with seven turnovers. Quarterback Ryan Fitzpatrick was intercepted three times.
The Patriots have now score 31 more points in their last seven games, and have topped the number 10 times this season. Brady, who has 34 TD passes this season, also extended his streak of games with two or more touchdowns to eight.
After the Bills took a 3-0 lead, the Patriots poured it on with three touchdowns and a field goal on its first four possessions for a 24-3 lead.
The Bills were sloppy all day. The offense had seven of eight drives spanning half time end with three lost fumbles, two interceptions and two failed four-down attempts. The game ended with the Patriots running out the clock after C.J. Spiller muffed a punt in the final two minutes.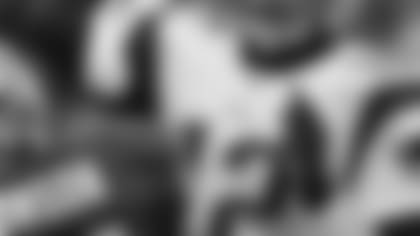 ]()Brady broke Kosar's record with his 17th attempt early in the third quarter, when Gronkowski dropped a pass over the middle at the goal line. The two hooked up on the next play for an 8-yard touchdown.
Brady has thrown for a touchdown in all 15 games this season, keeping alive his opportunity to become only the seventh NFL player to have thrown a TD pass in all 16 games.
Fitzpatrick had his worst outing since taking over the starting job in Week 3, finishing 18 of 37 for 251 yards. He also had his TD streak end at 15 games, three short of the franchise record set by Jim Kelly.
Brady's efficiency matched the Patriots, who have now gone seven straight without a turnover. New England has only turned the ball over nine times this season. The NFL record for fewest turnovers in a 16-game season is 13, set in 2008 by both Miami and the New York Giants.
(c) 2010 The Associated Press. All rights reserved