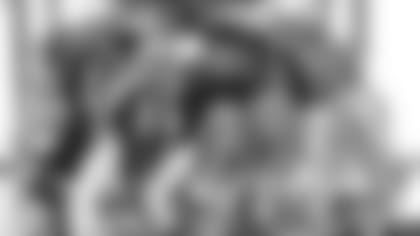 ]()"Konnichiwa", Patriots fans!!! Traveling to Japan to promote the NFL and Super Bowl XLIII was such an amazing experience - definitely a trip that I hold close to my heart. The friends that I made, the places I went, and the fun I had while I was there will never be forgotten. Neither will the new food I tried nor the Japanese phrases I learned!
Day 1:
After flying a total of 18 hours from Boston to San Francisco to Japan, I was a little bit jetlagged. We all had a good night's sleep after the flight, and woke up excited and ready for our first day! Everywhere we went we traveled as a group. The group included Marisa from the Chargers, Lauren from the 49'ers, Fabiola from the Dolphins, Cole from the Raiders, Kayuyo from the Jets, Melanie from the Seahawks, Lauren from the Eagles, Maria from E2K, Jiro from NFL Japan, and of course myself. Each morning the 10 of us met in the hotel for breakfast. While eating and chatting, we would discuss our plan for the day. First things first, we needed to practice our three dance routines as a group. Having never danced together, the eight of us cheerleaders had a long day of rehearsal at a family owned dance studio just a few minutes away from our hotel.
Practice went well, and we all felt more than ready for our first live television appearance that night on Fuji TV, Japan's highest rated sports program viewed by over eight million people! The television program started at 12am. Yes, that's right, our first appearance was at midnight! We learned that Tokyo's primetime is anywhere from 9pm-1am. After performing one of our dance routines and answering some interview questions, we headed back to the hotel to rest up for our next day.
Day 2:
We were all excited to shoot our group photo card so we could have a picture of our Japan team. The photo card was shot at Star Maker studio and it turned out really nicely, not to mention that we had a lot of fun shooting it! After the pictures, we headed back on the bus, ate a quick lunch and practiced our dance routines in the hotel ballroom for a couple hours. We then had a few minutes to freshen up and take the bus to our next appearance. We arrived at the Yokota Air Force Base and prepared for our show. We performed all three of our dances for our NFL fans at the base, and then played a fun trivia game with them. After our show we were able to meet the fans, sign autographs, and take pictures with them. It was so exciting to see Patriots fans all the way over on the other side of the world!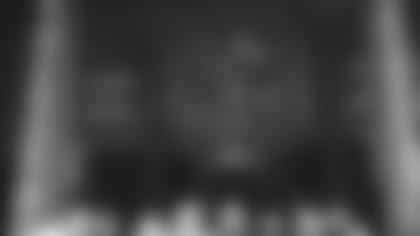 ]()Day 3:**
The next event we were scheduled to attend was one that we were all looking forward to! The eight of us were celebrity judges for the NFL Tokyo Cheer Challenge in the Venus Fort Mall. We spent all afternoon watching dancers and cheerleaders that ranged in ages from young child to adult. After every performance, we were to score the teams on a score sheet, and then we were asked one by one to comment on what we saw. All of the performances were amazing! I was so impressed by all of the participants' skills and enthusiasm. I wouldn't be surprised if someday some of the contestants became NFL cheerleaders here in America. At the conclusion of the Cheer Challenge, two teams were selected as winners that would perform on stage at one of our shows later in the week.
Next we headed over to the Fuji Television Network to shoot some commercials to promote the upcoming Super Bowl. Then we were off to another late live night television appearance on NTV's #1 Sports program, "Urugusu." All of the television appearances we participated in were so entertaining that by the end of the week we had tons of inside jokes!
Day 4:
After our late night appearance, we got some rest and made our way to a live viewing of the playoff games sponsored by Coors. At this event, we were able to meet some diehard fans. Since Japan is 14 hours ahead of us, these fans were up watching the playoffs early on a Monday morning! While watching the games, we mingled with the crowd and signed our new photo cards. It was awesome to see how many NFL fans we have in Japan.
We ate a quick lunch at the restaurant that was airing the games, and then we were off to our next event. Maria, NFL Japan representatives, and the eight of us cheerleaders met with executives from Japan's #1 ad agency Dentsu. This was a very important meeting for the NFL Japan. With a little input from everyone, we explained what it meant to be an NFL cheerleader, how popular and important the NFL is in America, and how our goal is to make the NFL a worldwide affair. The meeting went really well, and as a token of their appreciation for our time, the Dentsu executives gave us each a traditional Japanese fan.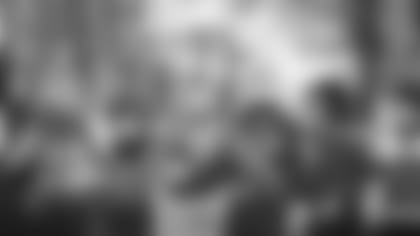 ]()Our day wasn't over yet! We still had two more television appearances and a traditional dinner to attend. We did another quick appearance for NTV, then made our way to our very special traditional dinner. We walked into the restaurant that was located right near Tokyo Tower. Before we were seated, we took off our shoes, as tradition would ask of us, and then sat at our table surrounded by video cameras. Our seven-course meal was taped, and as we ate, our hosts asked us not only about ourselves, but also about the new foods we were trying for the first time. Being a picky eater, I didn't know how the meal was going to be, but I was brave and tasted sushi for my very first time! We all had a lot of fun at the dinner, and I can honestly say I will never forget my traditional Japanese dinner experience.
Our last late night appearance was a success! Our dance routine and interview questions went really well. Now we could finally go back to the hotel for some sleep. We only slept a couple hours since we had to be back at the NTV studio for an early morning appearance.
Day 5:Our morning television appearance was for NTV's "Zoom-In," a program similar to our "Good Morning America". We arrived on set around 5:30am, and found out we would be filming the segment outside . . . in the freezing cold . . . in our uniforms! But the TV station took care of us, as they gave us huge winter jackets that went down to our shins so that we could practice. Once the time came for filming to begin, we danced, answered questions, and finished by helping the hosts say the program's tag line.
After some rest back at the hotel, we left again to shoot some behind the scenes footage. The afternoon was so much fun. We spent the whole time shopping on Harajuku Street! Our whole entourage was with us, the cheerleaders, Maria, NFL Japan, and our camera crew! Our next show was one of the best ones! The NFL Night Special at the Shibuya BOXX was a blast! We performed all three dance routines for a sold-out audience, had an interview session on stage, and played a difficult but fun trivia game with the fans. I felt truly blessed to see how much our fans in Japan knew about the NFL and how much they loved us cheerleaders.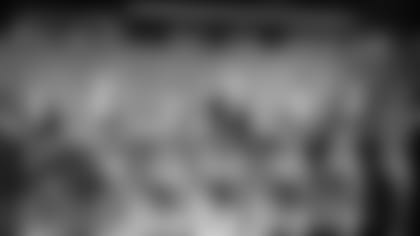 ]()Day 6: **Our last performance of the trip had already arrived. We made an appearance for NHK's "Best Sports" program at the J-Pop Cafe in Shibuya. This was our last chance to make new NFL fans in Japan and support the fans the current fans. Afterwards, we had time to rest and shop once more before our farewell dinner at Nobu later in the evening.
My trip to Japan was unforgettable! I was able to experience the culture, see all the historical sights, and perform for so many fans. The trip wouldn't have been the same if it weren't for the incredible group of people I was with; I've made life long friends! I hope someday I have the opportunity to go back to Japan and visit all of our fans! Thank you NFL Japan and E2K! Patriots ichiban!!! (number 1!!!)