When the Patriots Cheerleaders are not performing or visiting with fans on game day, they are out in the community making visits to local businesses and charitable organizations. Being able to make appearances across New England and spend time with Patriots Nation again has been one of the high points of the 2021 season so far.
On December 11, the Patriots Cheerleaders participated in a Day of Service to help spread some holiday cheer. The day entailed groups of cheerleaders volunteering together at four local organizations.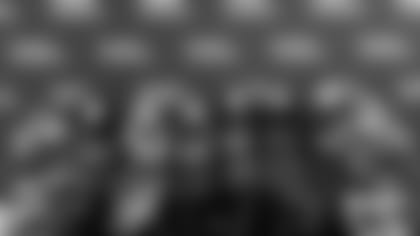 At the Boston Rescue Mission, an organization focused on helping and empowering the homeless population in Boston, cheerleaders helped prepare a meal in the kitchen and served the guests. Cheerleaders also volunteered at Cradles to Crayons, an organization that provides items for children from 0 – 12 and helped to prepare donation items for kids in need.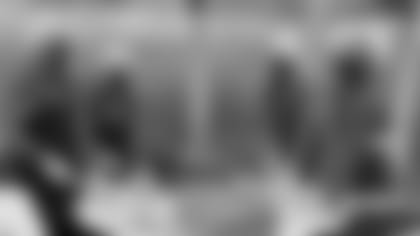 At the MSPCA, a non-profit that protects animals, cheerleaders helped distribute over 1,000 pounds of pet supplies to make sure no pets go hungry this holiday season. Finally, the cheerleaders who visited the Prison Book Program helped find and package books to send to prisoners. The Prison Book Program's mission is to support the educational, vocational, and personal development of individuals in prison to help them avoid returning to prison after their release.
All four organizations reflected causes that are important to members of the 2021 squad. The Patriots Cheerleaders often volunteer on their own time, but greatly enjoyed having the opportunity to work in the surrounding community with their teammates.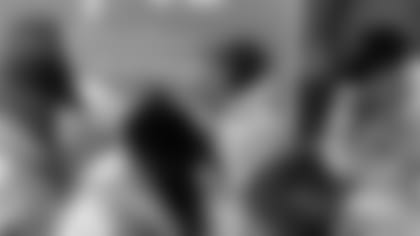 The Day of Service was a wonderful way to be together as a team during the Patriots Bye Week. Thank you to Boston Rescue Mission, Cradles to Crayons, the MSPCA, and Prison Book Program for welcoming members of the 2021 New England Patriots Cheerleaders. The Patriots Cheerleaders are so grateful to be a part of our amazing local community.
If you are interested in volunteering with any of these organizations this holiday season, links are below.