After cheerleading at Windham (Maine) High School, Bonnie attended the University of Maine at Orono where she became captain of the co-ed cheerleading squad for 2 years. At UMaine Bonnie was awarded the honor of becoming a professional cheerleading instructor for the National Cheerleaders Association (NCA) of Dallas, Texas. She worked for 10 years as a Head NCA Instructor running summer cheer camps across the Northeast. Upon graduation from UMaine, Bonnie became Coach of the University's cheerleaders for 2 years. At age 25 Bonnie tried out with a friend for the New England Patriots Cheerleaders. They both made the team. Bonnie was living in upstate NY and attending cosmetology school. She tried out with 600 other women from 8 states and made the team. In her second year she was voted a Captain of the squad and the Cheer Choreographer. In that role she cheered and created all the sideline cheers for the team for the next 4 years until her squad was disbanded prior to the 1985 season. Bonnie was awarded MVC- "Most Valuable Cheerleader" in her third year cheering for New England Patriots. She commuted from Maine 3 hours each way to attend all practices, appearances and games for the New England Patriots while working full time as a Cosmetologist in Portland Maine!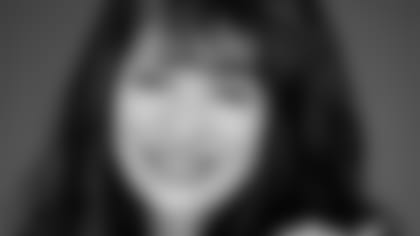 Now Bonnie lives in Binghamton NY with her husband, Dr. Kevin Drumm, and 14-year-old son, Cameron. Bonnie is most proud of having her first and only child at almost 47 years old. Today she is a Permanent Cosmetics Technician owning her own company, Permanent Cosmetics of NY, LLC. She services a lot of cancer survivors with their hair loss needs by permanently tattooing brows and eyeliner. Bonnie is a volunteer with Look Good Feel Better Program with the American Cancer Society working with cancer patients to deal with hair loss. She also spends time volunteering at Broome Community College where her husband is president and they attend many charitable events throughout the county.
Bonnie Gardner Drumm often travels to Raymond Maine where her family still lives and she calls "home." Bonnie enjoys the gym, being a soccer mom, gourmet cooking classes and entertaining in her home. Bonnie treasures her many years of cheerleading in which she experienced so many facets of this great sport. She is a founding member of NEPCAA- New England Professional Cheerleaders Association. Through NEPPCA she hopes to be able to touch the lives of those aspiring to participate in cheerleading and to have some of the wonderful opportunities she was blessed with in her many years as a professional cheerleader.